Long Day's Journey Into Night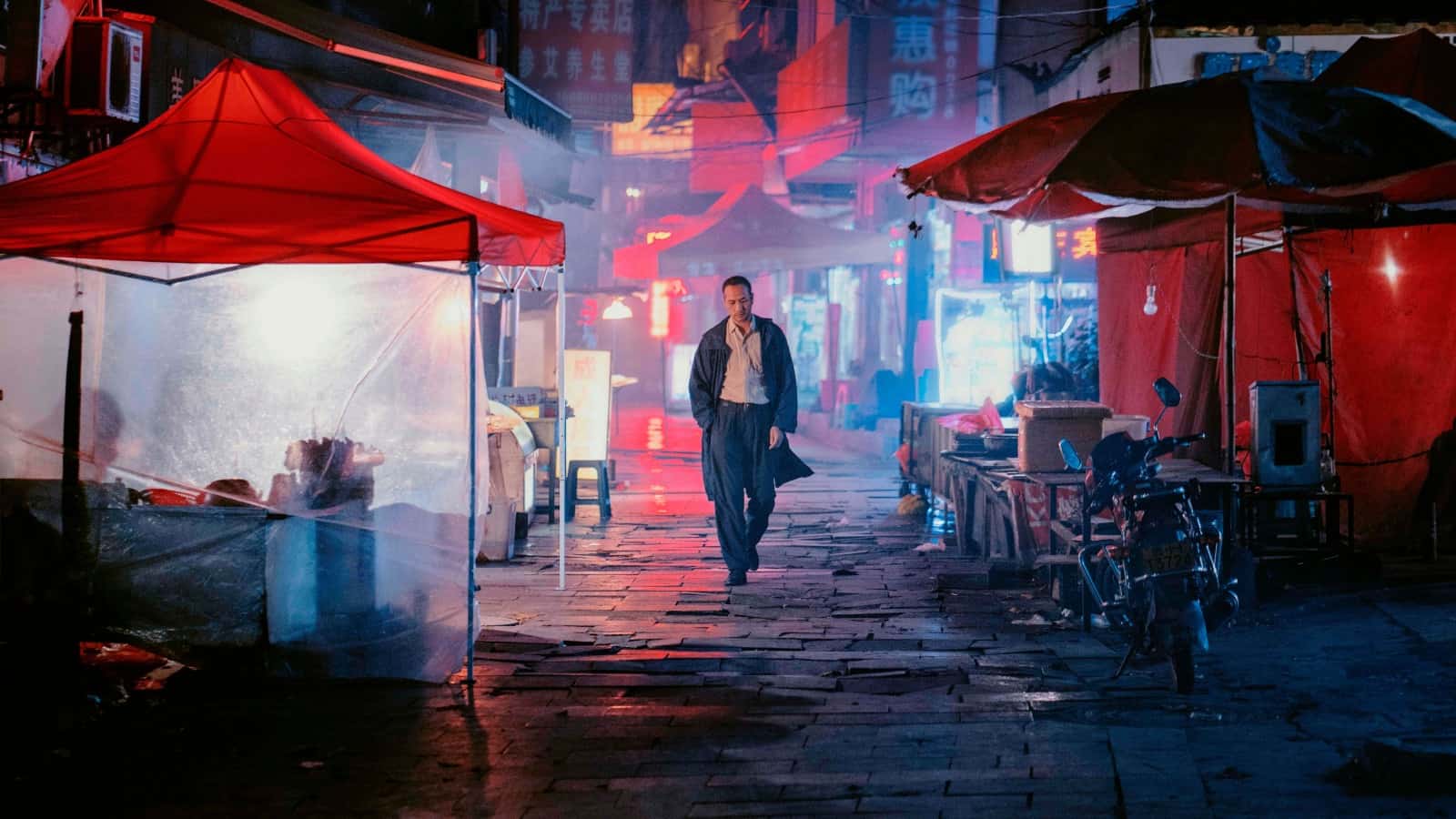 Opens April 12, 2019
Luo Hongwu returns to Kaili, the hometown from which he fled several years ago. He begins the search for the woman he loved, and whom he has never been able to forget. She said her name was Wan Quiwen...
ALL SHOWS ON 4/13 WILL BE IN 2D
As proven by his knockout debut, Kaili Blues, Bi Gan is preoccupied with film's potential to both materialize mental space and convey physical sensation. His cinematic ambitions are further crystallized, to say the least, in Long Day's Journey Into Night, a noir-tinged film about a solitary man (Jue Huang) haunted by loss and regret, told in two parts: the first an chronological mosaic, the second a nocturnal dream. Again, centering around his native province of Guizhou in southwest China, the director has created a film like nothing you've seen before. Co-starring Chinese superstars Sylvia Chang and Wei Tang, the film features an hour-long, gravity-defying 3D sequence shot, which plunges its protagonist-and us-through a labyrinthine cityscape.
** Co-presented with Northwest Film Forum! Watch Bi Gan's feature debut Kaili Blues at the Forum before you come to his followup film, Long Day's Journey into Night at SIFF **
Director:

Bi Gan

Principal Cast:

Wei Tang, Sylvia Chang, Meng Li

Country:

China, France

Year:

2018

Running Time:

133 minutes

Producer:

Han Han, Xiaoming Huang

Screenplay:

Bi Gan

Cinematographers:

David Chizallet, Jingsong Dong, Hung-i Yao

Language:

Mandarin

Has Subtitles:

Yes

Format:

3D