Los Sures, Stations of the Elevated and Dark Days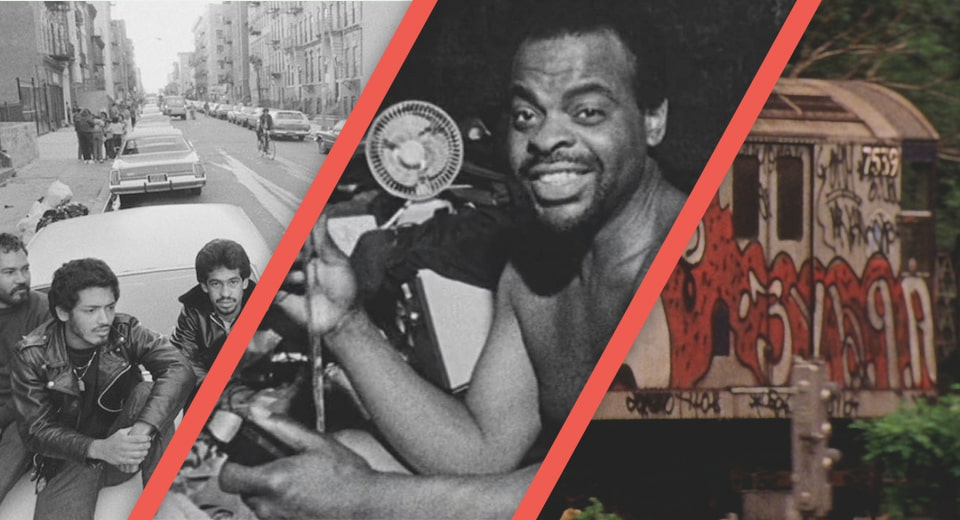 February 8, 2018
Independent distributor, Oscilloscope, turns 10 this year and to celebrate we're bringing back some beloved favorites, shouldn't-miss films and hidden gems from their vault. Join us for a triple-feature of Los Sures, Stations of the Elevated and Dark Days.
Thursday, February 8, 2018
Los Sures - Los Sures celebrates the vitality of the largely Puerto Rican and Dominican communities in New York City's Southside, showing the strength of their culture, their creativity, and their determination to overcome a desperate situation.

Stations of the Elevated -Stations of the Elevated weaves together vivid images of graffiti- covered elevated subway trains crisscrossing the gritty urban landscape of 1970s New York. The commentary-free soundtrack combines ambient city noise with jazz and gospel music by Charles Mingus and Aretha Franklin.

Dark Days - Dark Days explores a train tunnel beneath New York City where a homeless community has taken root, unearthing a way of life unimaginable to those above. Through stories simultaneously heartbreaking, hilarious, intimate, and off the cuff, tunnel dwellers reveal their reasons for taking refuge and their struggle to survive underground.
Running Time:

185 minutes