My Name is Myeisha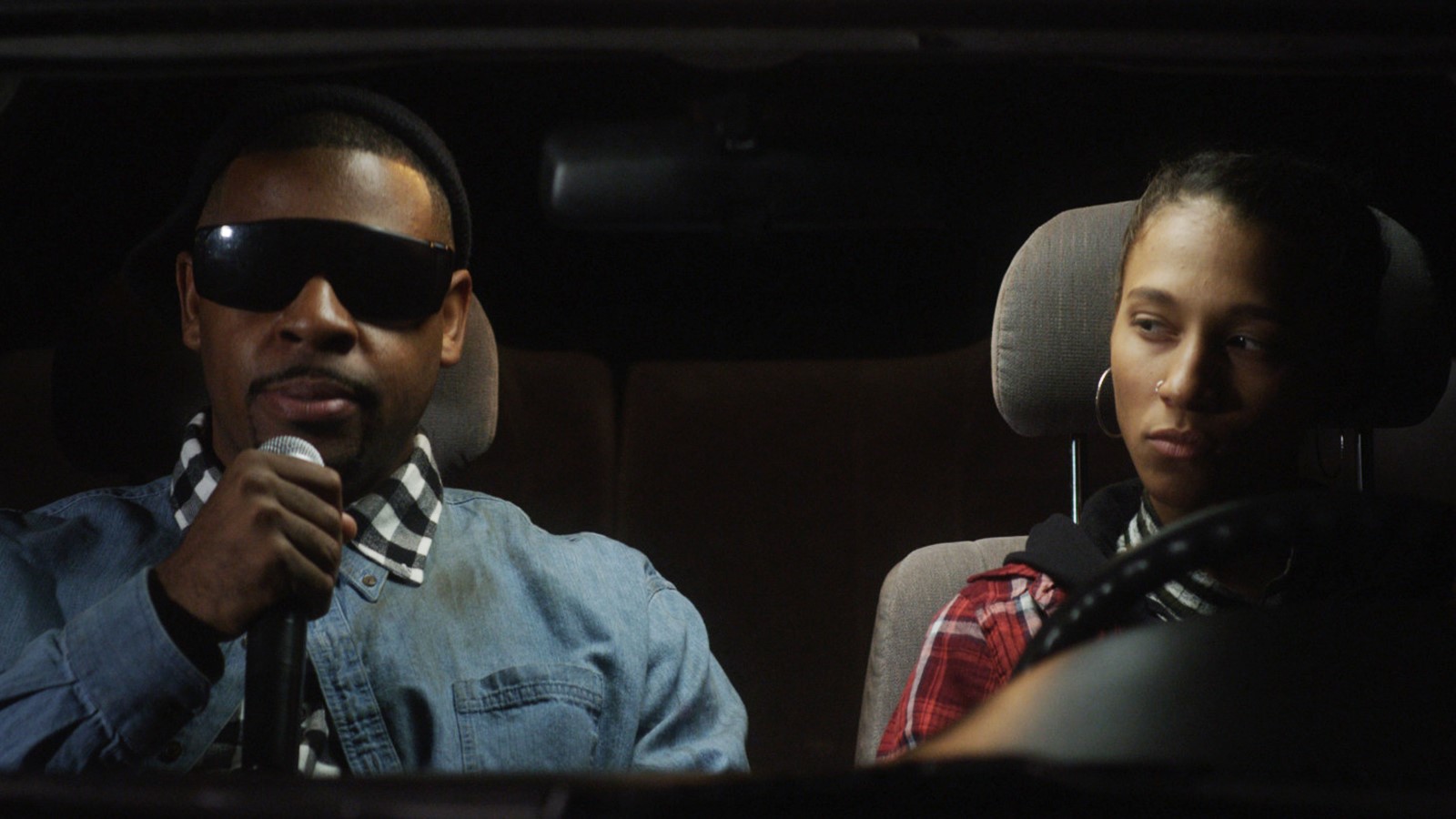 June 15, 2018
Playing as part of Best of SIFF. At the moment of African-American teenager's death at the hands of police, we enter a dreamscape of her mind and learn of the life she leaves behind, all told through hip-hop, spoken word poetry, and dance. Based on a play by Rickerby Hinds.
SIFF 2018 (FutureWave Award)
"This ain't gonna be one of them feel-good shows." It's December 28, 1998 in Riverside, California, and 19-year-old Myeisha's car has a flat tire. After her friend Kai and cousin Roni call for roadside assistance, they return to find the car locked and Myeisha passed out in the driver's seat, a .38 in her lap. Minutes later, police arrive and open fire, killing Myeisha instantly. But that's just the beginning of this experimental story, and in the moment of her death, Myeisha crosses over into a dreamscape and contemplates her life; what it was and what it could have been. Based on the internationally renowned play "Dreamscape" by Rickerby Hinds—itself a fictionalized retelling of the police shooting of Tyisha Miller—My Name is Myeisha uses hip-hop, spoken word poetry, and dance to dig into the life of a single African-American teenager "born and raised in the IE;" as the medical examiner beatboxes his way through describing each of the 12 bullets that entered her body, Myeisha launches into soliloquies about black hair culture, her high school sports career, and when she lost her virginity. Rhaechyl Walker (winner of the 2018 Slamdance Acting Award) and John "Faaz" Merchant reprise their roles from the theatrical two-hander, creating a fierce, ferocious, and unforgettable tale of a lost life.

Director Biography
Gus Krieger is a writer and director of film and theater based in Los Angeles. His first produced screenplay The Killing Room, directed by Jonathan Liebsman, played at 2009 Sundance Film Festival. Recently, he wrote, produced, and directed the horror feature The Binding (2016). Krieger is also the Associate Artistic Director of the LA based classical theater company The Porters of Hellsgate. The company premiered his original stage plays Deity Clutch in 2011 and Sherlock Through the Looking Glass in 2013.



Director:

Gus Krieger

Principal Cast:

Rhaechyl Walker, John Merchant, Dominique Toney, Dee Dee Stephens, Gregg Daniel

Country:

USA

Year:

2017

Running Time:

85 minutes

Producer:

Paulette Brown-Hinds, Joshua Bunting, Robert Dehn, Michael Glassman, Rickerby Hinds, Scott Hyman, Gus Krieger, Carl W. Lucas

Screenplay:

Rickerby Hinds, Gus Krieger

Cinematographers:

Jeff Moriarty

Editors:

Matthew Herrier

Music:

James Raymond

Website:

Official Film Website

Awards:

Slamdance Film Festival 2018 (Best Actress, Audience Award) Boston Underground Film Festival 2018 (Best Feature)

Language:

English