Pakeriran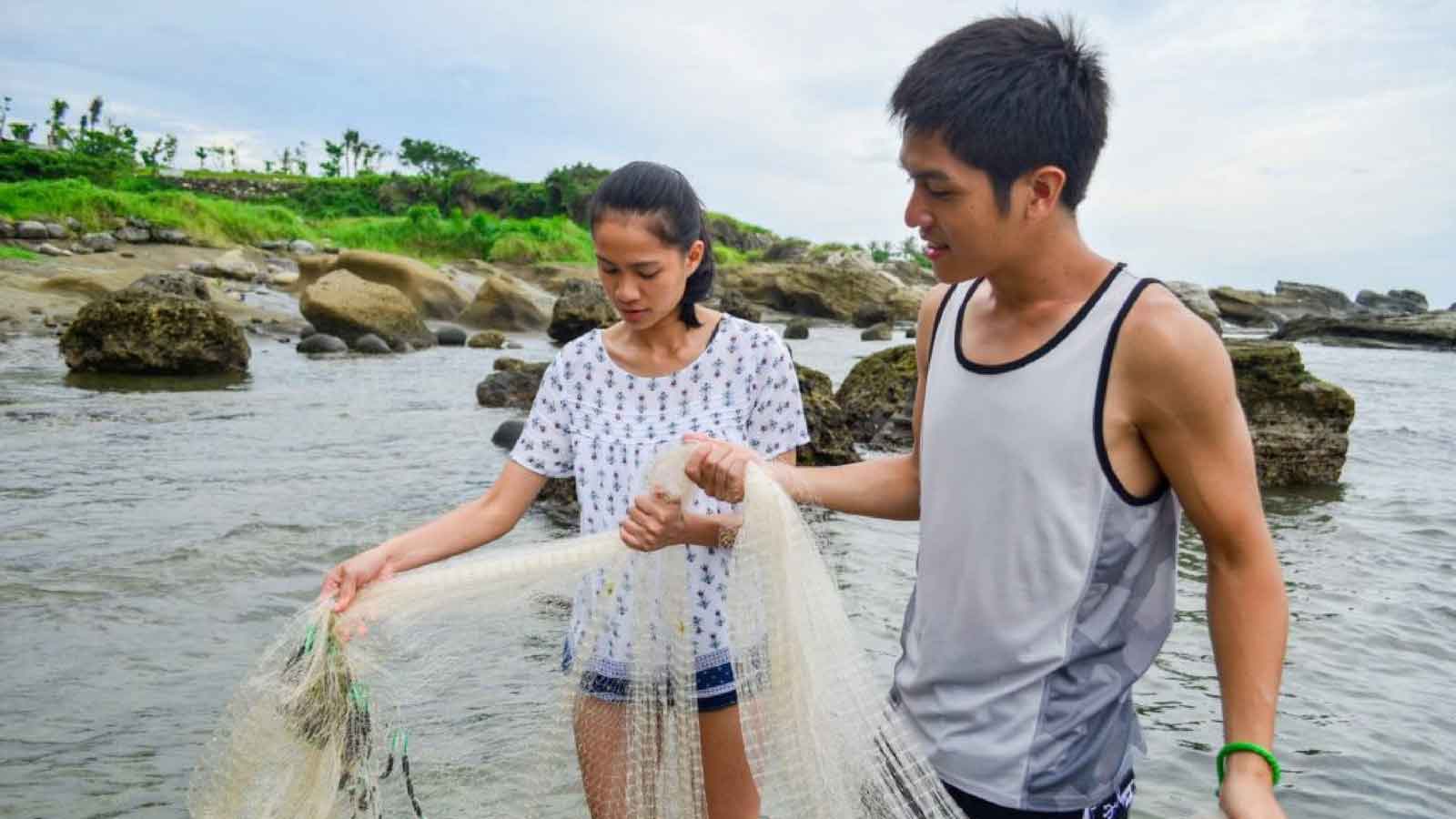 June 30, 2018
Futing, returned home for the summer to accompany his injured grandfather, is told to participate in the village's sea festival. Unfamiliar with fishing and tribal customs, Futing struggles with the task, but finds motivation after meeting a new girl.

一個在外求學的高中男生,暑假被媽媽騙回家照顧外公,而家鄉還有一個海祭的傳統,相傳部落的男性必須要在成年禮的時候游到巴克力藍---漂浮於部落外海的一個小島,才算一個真正的勇士。而一位來到部落打工換宿的女孩,讓他對於故鄉的一切慢慢燃起了興趣...
Futing, who returns to the tribe (The Amis) on vacation, is suddenly told to replace his grandfather to participate in Sacepo' (sea festival). However, as it's already difficult for Futing to speak his own mother tongue, how could he catch fish in the sea? Just when he is about to escape, he meets Lisin, a lovely girl who stays in the tribe to work in exchange for board and lodging. Her eyes are full of admiration immediately when she hears that Futing is going to participate in the sea festival. Futing tries his best to impress Lisin.

一個在外求學的高中男生,暑假被媽媽騙回家照顧外公,讓他原本跟同學的環島計畫泡湯。從都市回到原鄉,一切都很不習慣,早餐不再是奶茶三明治而是原住民的傳統料理...而家鄉還有一個海祭的傳統,相傳部落的男性必須要在成年禮的時候游到巴克力藍--- 漂浮於部落外海的一個小島,才算一個真正的勇士。而一位來到部落打工換宿的女孩,讓他對於故鄉的一切慢慢燃起了興趣...
導演勒嘎.舒米繼《太陽的孩子》後最新力作,他想要透過這部片告訴大家,只要你願意接近,海洋與部落其實沒有離你那麼遠;只要你開始認同,一步一步地,從生活中就已經和文化融為一體了。這部關於青春、關於海洋、關於戀愛的輕喜劇是個很好的開始。
Original Language Title:

巴克力藍的夏天

Director:

Lekal Sumi Cilangasan

Country:

Taiwan

Year:

2017

Running Time:

70 minutes

Producer:

Yu-Chieh Cheng

Screenplay:

Lekal Sumi Cilangasan

Cinematographers:

Chia-Wen Chan

Editors:

Chun-Hong Lee

Language:

Mandarin, Aboriginal

Has Subtitles:

Yes

Rating:

PG