Parasite (B&W Version)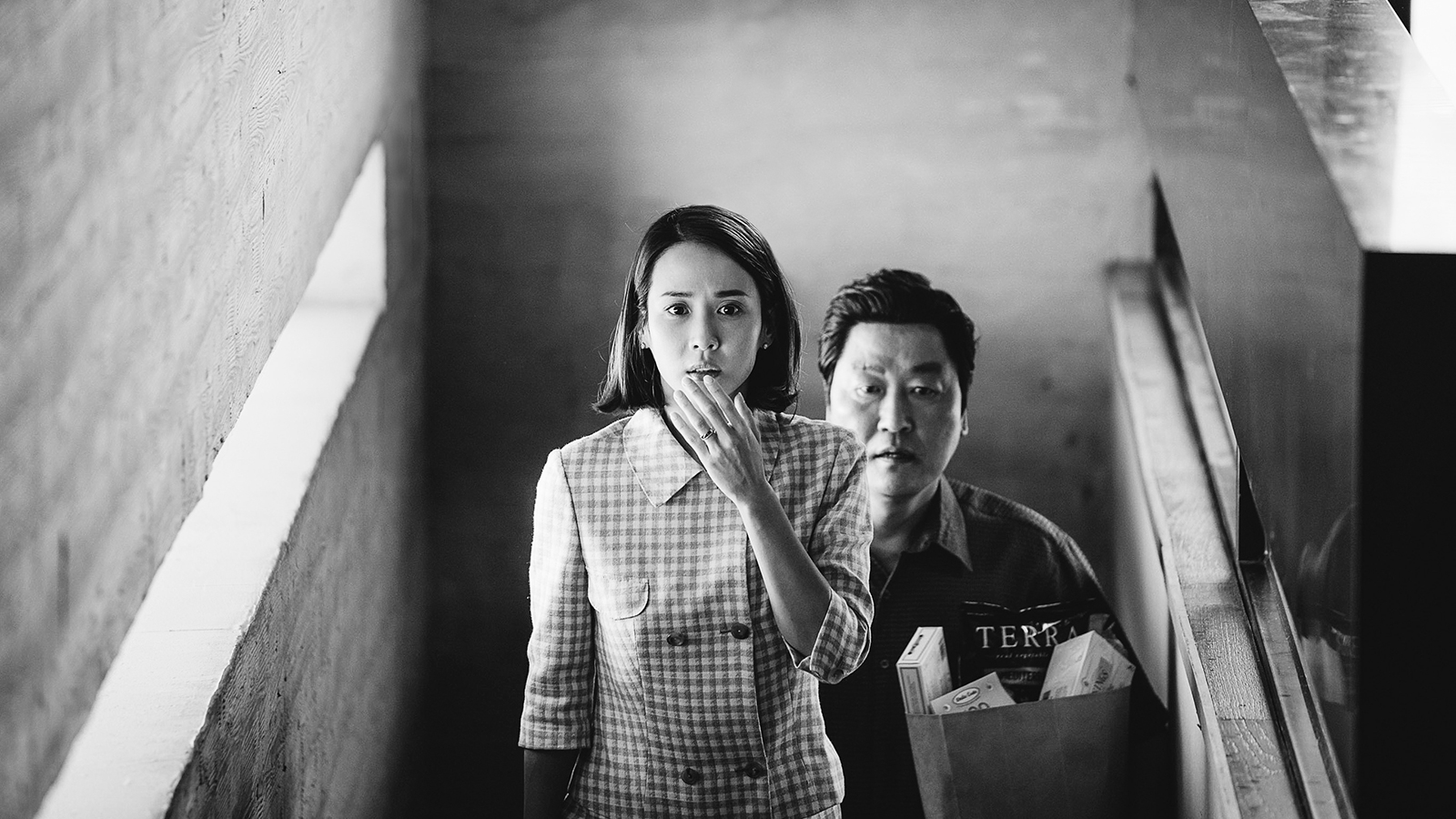 Now Playing
Experience Bong Joon-ho's Oscar-nominated film in its new black and white release. Created prior to its Cannes 2019 premiere, the director has said of it: "I'm sure everyone will have a different opinion about this version. Personally, I think all the characters look even more poignant, and that the distinctions between the three different spaces where the families live, with all the shades of grey, are even more tragic."
Want the original? See showtimes for the color version.
Ki-taek's (Kang-ho Song, The Host) family of four is close, but fully unemployed, with a bleak future ahead of them in director Bong Joon-ho's Palme d'Or winning new film. The son Ki-woo (Woo-sik Choi, Train to Busan) is recommended by his friend, a student at a prestigious university, for a well-paid tutoring job, spawning hopes of a regular income. Carrying the expectations of all his family, Ki-woo heads to the Park family home for an interview. Arriving at the house of Mr. Park (Sun-kyun Lee, A Hard Day), the owner of a global IT firm, Ki-woo meets Yeon-kyo (Yeo-jeong Jo, The Target), the beautiful young lady of the house. But following this first meeting between the two families, an unstoppable string of mishaps lies in wait.
Director:

Bong Joon-ho

Principal Cast:

Song Kang-ho, Lee Sun-kyun, Choi Woo-shik

Country:

South Korea

Year:

2019

Running Time:

132 minutes

Screenplay:

Bong Joon Ho, Jin-Won Han

Cinematographers:

Hong Kyung Pyo

Language:

Korean

Has Subtitles:

Yes