Seattle Free Screening of "A Prayer for Compassion" #BeInspired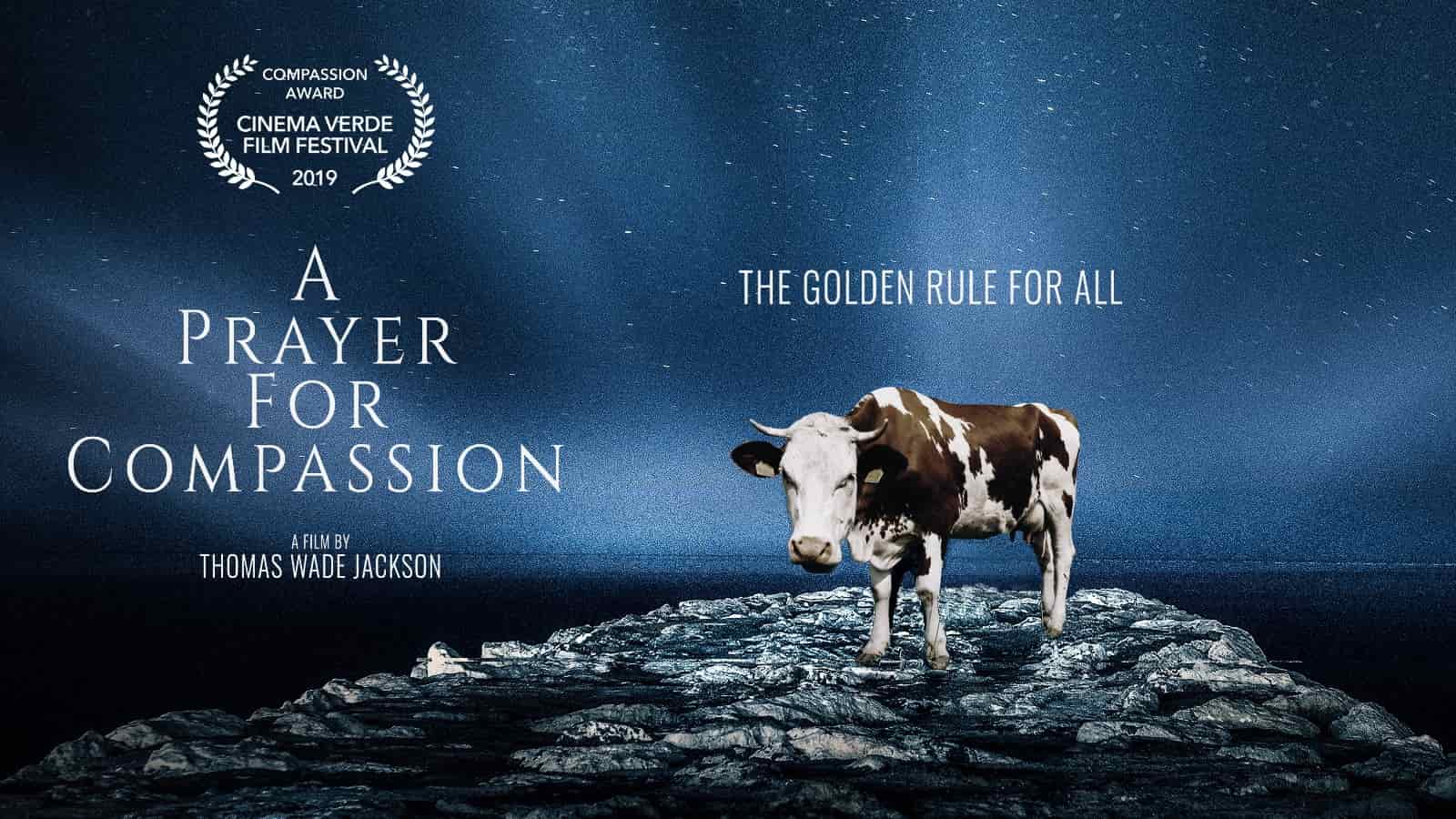 September 11, 2019
You will be moved by this film. Come sample free plant-based treats, meet filmmaker Thomas Wade Jackson, and stay for Q&A after the screening if interested. This film truly is for everyone and every belief system because we all value compassion.
SIFF year-round passes and vouchers are not valid for this event.
Wednesday, September 11, 2019
This isn't a standard fare vegan documentary. Follow filmmaker Thomas Wade Jackson across America, to Morocco for the UN World Climate Conference, then throughout the Indian subcontinent as he explores the teachings of compassion that are at the heart of all spiritual and religious traditions. In contrast to its dominantly beautiful imagery, there are glimpses of animal agriculture practices -- but none last more than 2 seconds. Actress Evanna Lynch "was very moved by the many voices that make up this powerful documentary and by the unwavering conviction with which so many spiritual leaders spoke of the imperative[ to act now, align our actions with our spiritual values and take moral responsibility for humanity's treatment of animals." For some, the film's apex will be a story shared by executive producer Victoria Moran, a repeat guest on the Oprah show who has published 13 best selling books on spirituality and veganism. All will leave empowered by this award-winning film.
Director:

Thomas Wade Jackson

Principal Cast:

Sri Sri Ravi Shankar, Rabbi Dr. Shmuly Yanklowitz, Suzy Welch, Pramoda Chitrabhanu, Bruce Friedrich

Country:

USA

Year:

2019

Running Time:

97 minutes

Language:

English