KUOW Presents: That's debatable. Amazon is good for Seattle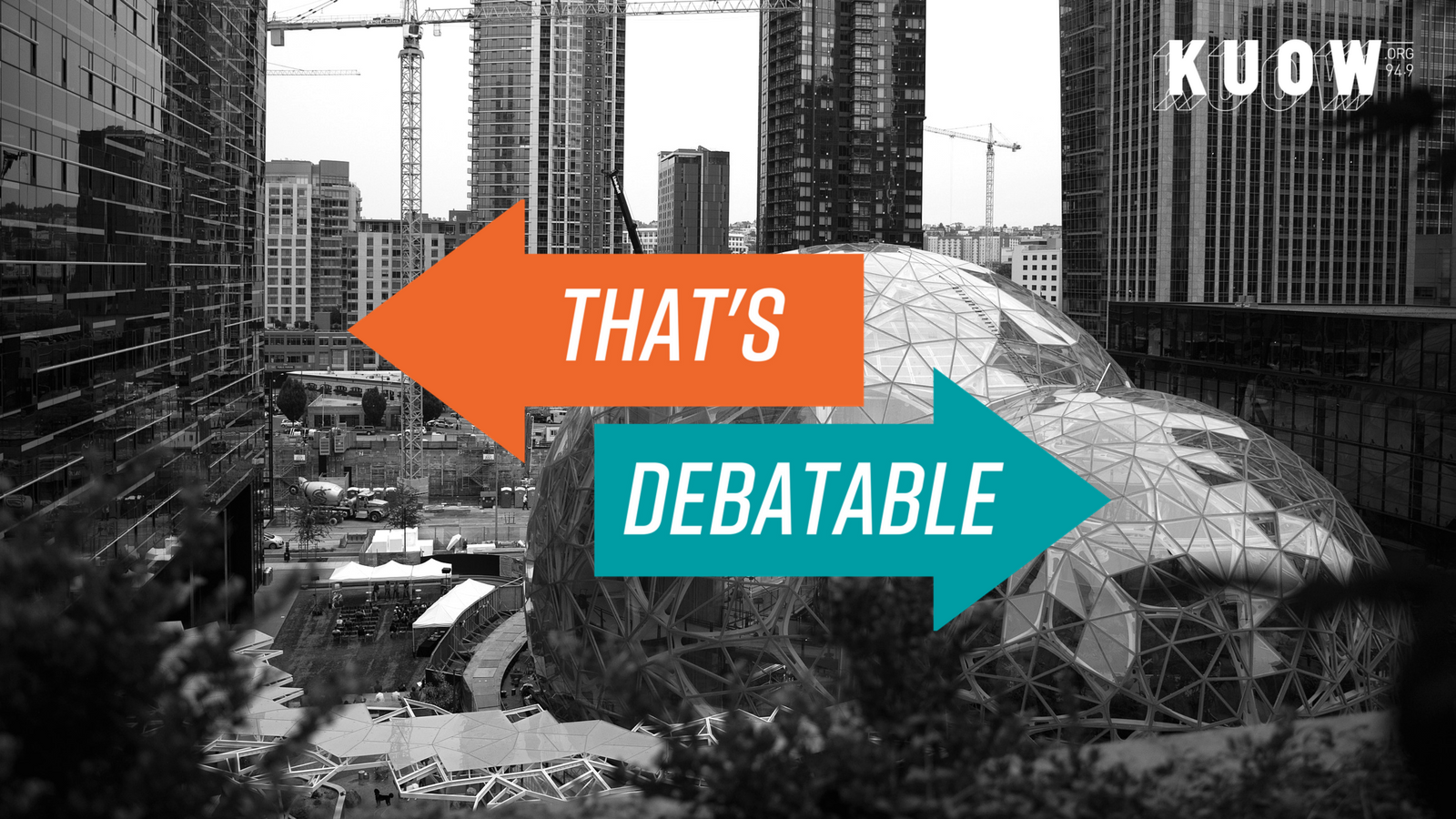 March 7, 2018
Is Amazon good for Seattle? Here at KUOW, we think that's debatable ... and so we're hosting that debate with a lively panel of smart Seattleites. Arguing in favor, former deputy mayor Maud Daudon and Paul Guppy of the Washington Policy Center. Arguing against, mayoral candidates Cary Moon and Nikkita Oliver. We'll kick things off with an audience vote. Both sides will give their arguments and then you, the audience, will vote again. The team that changes the most minds wins.

You in? Great. Let's get into it.
Doors open at 6:30 pm; Event begins at 7:00 pm.
There is a paid parking lot available across the street on the corner of Harvard and Pine.
Beer and wine available for purchase.