The Guilty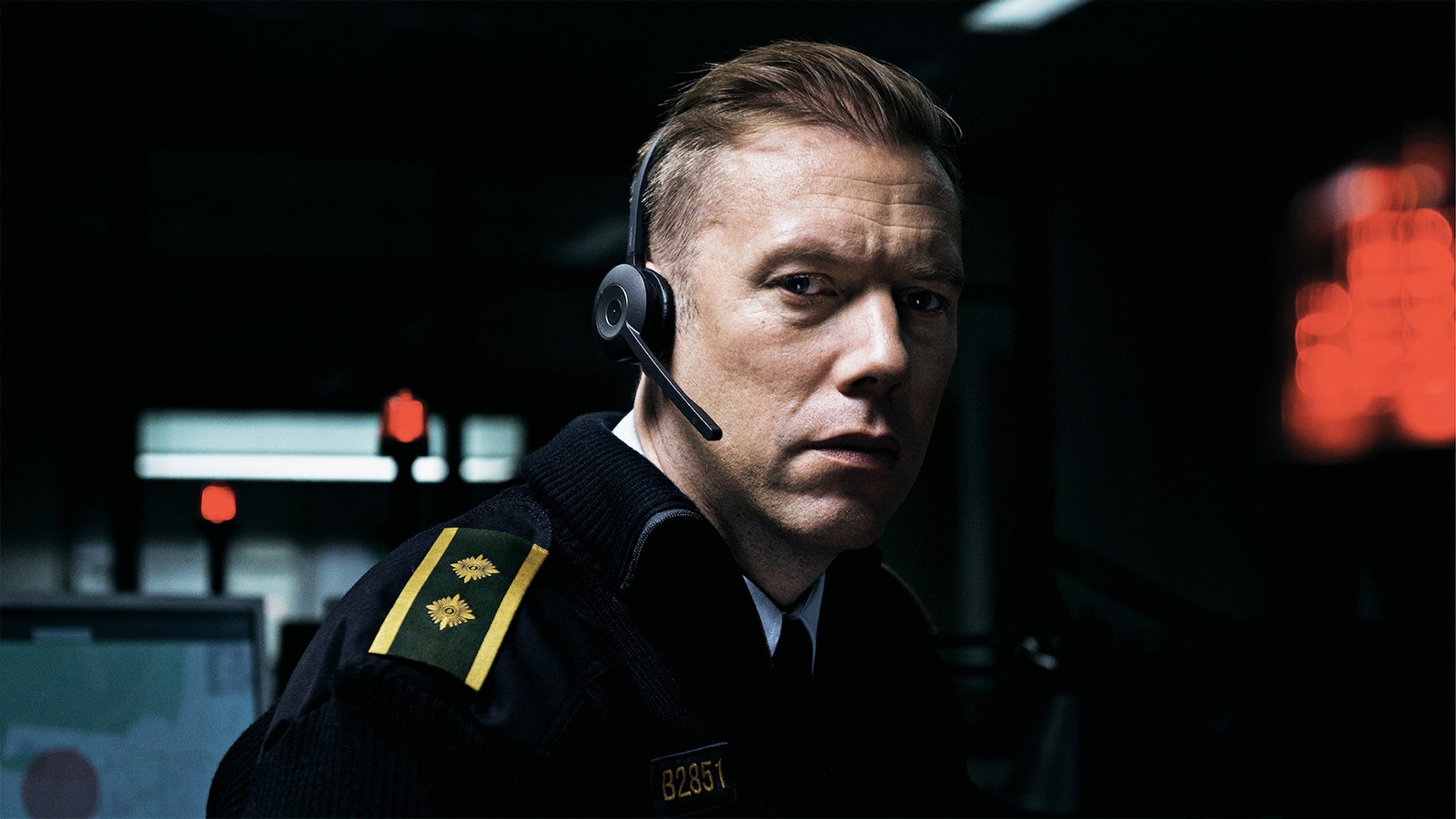 June 15, 2018
Playing as part of Best of SIFF. Winner of the Audience Award at the Sundance Film Festival, this innovative, claustrophobic thriller takes place in an emergency call center, where a dispatcher receives a panicked distress call from a woman, leading to a frantic rescue mission with a phone as the only resource.
SIFF 2018 (GSN Best Director, Audience Favorite)
Asger (Jakob Cedergren) is a former street cop relegated to dispatch duty for reasons murky throughout the film yet not unrelated to his personal psyche. While passively answering the routine call center riff-raff, he's strung to attention by a call from a woman evidently kidnapped by her volatile ex-husband with two children left alone. Asger works against the clock as he pieces together what happened and tries to determine the woman's location with cryptic information, and with a reputation for acting on impulse and piercing boundaries, the slightest mistake could be catastrophic. Set almost exclusively in one room, the film's insistence on the power of voice is emboldened through caller Iben (Jessica Dinnage), who is never seen but still gives an impactful, chillingly reverberant performance. Without the typical violence or turbulent car chases of its crime thriller counterparts, instead relying on Cedergen's performance done almost entirely through close-ups, The Guilty demands attention with crisp, building tension that puts the audience's imagination to work. Remember your calm breathing techniques for this one, a resounding and tightly wound feature debut from Gustav Moller.

Director Biography
Swedish-born and Denmark-based, 29-year-old Gustav Moller made his debut in 2015 with the short film In Darkness, a tale of confinement and corrosion in a mental institution. Moller's influences range from Pulp Fiction to Dog Day Afternoon, and he aims to subvert expectations of genre and morality in his works.



Original Language Title:

Den skyldige

Director:

Gustav Moller

Principal Cast:

Jakob Cedergren, Jessica Dinnage, Omar Shargawi, Johan Olsen, Jacob Hauberg

Country:

Denmark

Year:

2018

Running Time:

85 minutes

Producer:

Lina Flint

Screenplay:

Gustav Moller, Emil Nygaard Albertsen

Cinematographers:

Jasper J. Spanning

Editors:

Carla Luffe

Music:

Caspar Hesselager, Carlo Coleman

Website:

Official Film Website

Filmography:

Debut Feature Film

Language:

Danish

Has Subtitles:

Yes