SIFFsupports | RFF: This Baba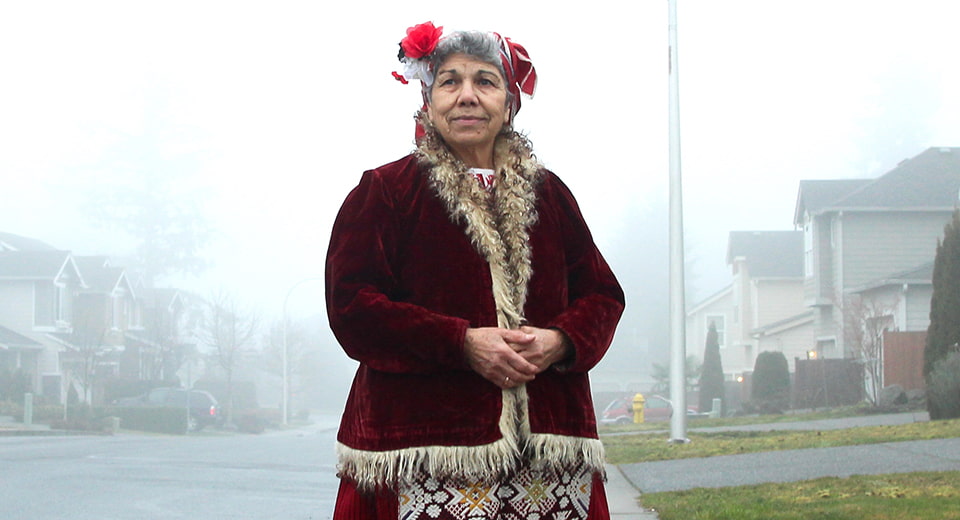 November 18, 2017
This Baba is a universal story of grandmothers who are divided between here and there, isolated by a lack of English, stuck in suburbs, and missing their friends and loved ones back home.
Vouchers not accepted for this screening
Penka Encheva is one of these grandmothers. An extraordinary traditional singer as a young woman in her native Bulgaria, she immigrates to America at age 67 to care for her grandchildren. Having given up on her dreams to be a published singer long ago, This Baba gets a second chance.
A production of the Bulgarian Cultural and Heritage Center of Seattle
ARCS is happy to dedicate this special screening to one of Romania's neighboring countries whose rich culture, history and traditions have many times crossed its own. The music celebrated in this documentary is in itself an example of the power of intercultural dialogue.
Guests in attendance: Seattle-based director Bogdan Darev, singer Penka Encheva and producer Mary Sherhart
Director:

Bogdan Darev

Principal Cast:

Penka Encheva

Country:

USA

Year:

2014

Running Time:

31 minutes

Language:

Bulgarian, English

Has Subtitles:

Yes