Classic Movie Holiday Party Package
Featuring It's a Wonderful Life!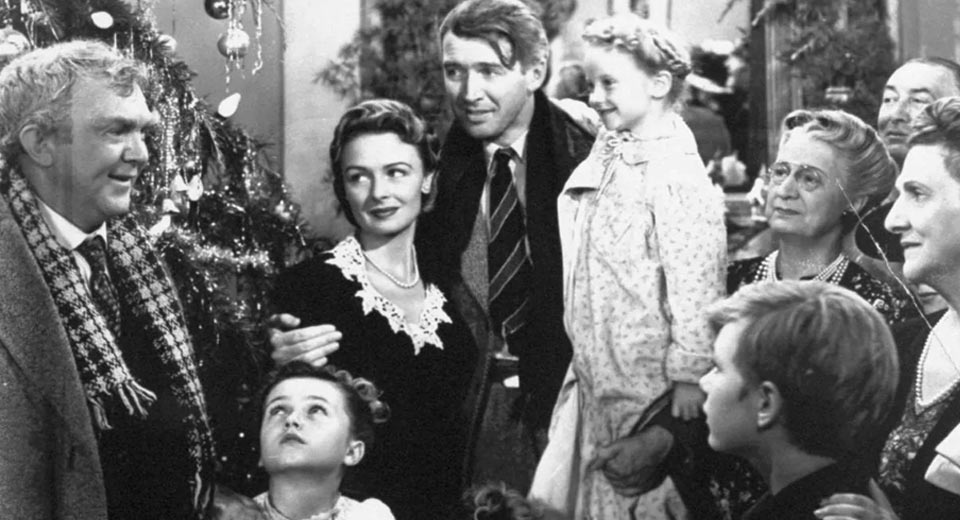 "Remember, George: no man is a failure who has friends." Give your friends, family, or colleagues warm fuzzy feelings this holiday season with a screening of the classic It's a Wonderful Life at SIFF!
INCLUDES:
Screening of the ultimate holiday classic It's a Wonderful Life
Complimentary champagne pour to toast your guests
Free small popcorn for all guests
Fully stocked and staffed concessions stand, offering sweet and savory snacks as well as locally sourced beer, wine, and cider
SUGGESTED ADD-ONS:
Open bar
Custom printed souvenir tickets for your guests
Mulled wine bar
For additional questions, please e-mail rentals@siff.net.
---
Not seeing the right fit for your group? Want to watch a different film? Contact rentals@siff.net and we can work with you to design a party that fits your group.
BASIC HOLIDAY PACKAGE INCLUDES:
3 hours theater rental time
A microphone for announcements
Free small popcorn for all guests
Fully stocked and staffed concessions stand, offering sweet and savory snacks as well as locally sourced beer, wine, and cider
OPTIONAL ADD-ONS INCLUDE:
Hot Cocoa bar
Cereal bar
Candy bar
Open concessions
Cupcake Royale cupcakes
Mulled wine bar
Custom printed souvenir tickets for your guests
Catered food
Reception area
Additional Microphones