Scared SIFF Double Feature Presented by Washington Healthplanfinder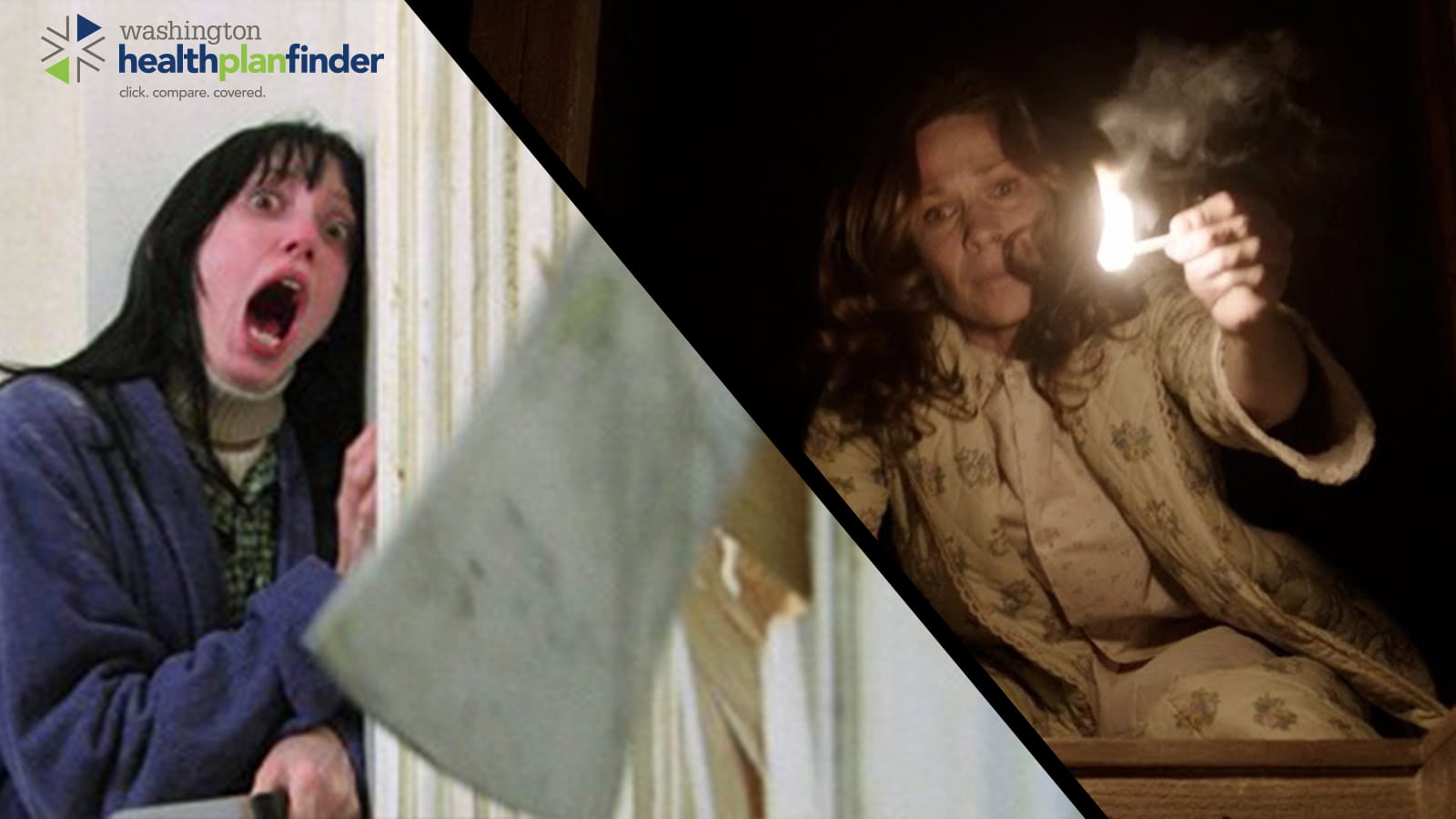 October 30, 2018
Join SIFF and Washington Healthplanfinder for a night of fright at the ultimate Halloween double feature of Stanley Kubrick's masterpiece of terror, The Shining, followed by the original and viscerally unsettling, The Conjuring. Get scared SIFF and see both films for free if you're a member or $5 if you aren't a member!
6:30 PM - The Shining
9:00 PM - The Conjuring
Tuesday, October 30, 2018
The Shining (1980) - Stanley Kubrick's adaptation of Stephen King's horror novel about a frustrated writer (Jack Nicholson) and his family who move to the opulently ominous, mountain-locked Overlook Hotel during the winter off-season, is arguably one of the greatest horror films of all-time.
The Conjuring (2013) - The Conjuring tells the true story of world renowned paranormal investigators (Patrick Wilson, Vera Farmiga), who were called to help a family terrorized by a dark presence in a secluded farmhouse.
Running Time:

258 minutes