Vouchers
SIFF Member, Volunteer, and other SIFF Cinema complimentary screening vouchers may be used for the films listed on this page. 3D features and special engagements require double vouchers, meaning two (2) vouchers per ticket. Please see individual listings for more details, including screening dates and times.
Complimentary screening vouchers may be exchanged in person at the SIFF Cinema Box Offices for tickets.
Note: Seattle International Film Festival vouchers are not valid for SIFF Cinema programming.
---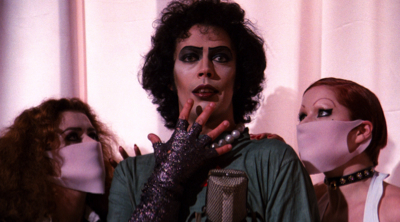 April 18, 2015
USA | 1975 | 100 minutes
Don't dream it, be it! Join us for the ultimate midnight movie experience filled with camp, horror, sex, music, audience participation, and general insanity. With live shadow casting by Vicarious Theatre Company and interactive prop bags available for purchase.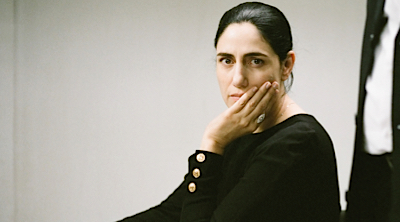 Now Playing
Israel | 2014 | 115 min
Winner of the Israeli Academy Award for Best Picture and featuring a heart-rending performance by Ronit Elkabetz, this emotional courtroom drama follows a married woman as she spends years fighting for divorce in a country where it can only be legalized by an Orthodox rabbi and a husband's consent.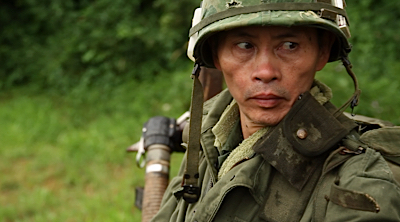 April 30 - May 3, 2015
USA | 2014 | 80 min
Film subjects in person Thu Apr 30 | This probing documentary goes deep into the Oregon woods, where a unique band of brothers, many of them veterans of the wars in Iraq and Afghanistan, gather together to recreate a war that a whole generation would rather forget: Vietnam.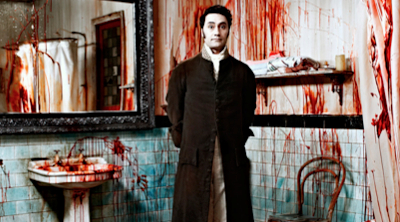 Now Playing
New Zealand | 2014 | 86 min
From the creators of "Flight of the Conchords" comes this hilarious mockumentary about four vampire roommates who squabble over household chores, struggle to keep up with the latest trends, cruise the clubs, and antagonize the local werewolves. Oh yeah, they also have a very, very strict diet.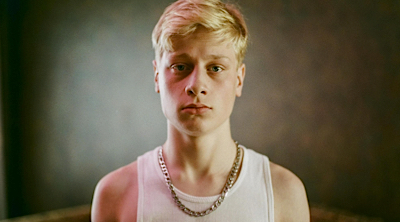 April 27
Canada | 2014 | 140 Minutes
A feisty widowed single mom finds herself burdened with the full-time custody of her unpredictable 15-year-old son with ADHD. The peculiar new neighbor across the street offers her help, and together they find a new sense of balance in this impressive drama about adolescence and mothers from director Xavier Dolan.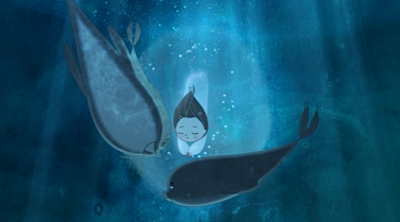 May 2 - 4, 2015
Ireland | 2014 | 93 Minutes
Academy Award Nominee: Best Animated Feature | This enthralling, breathtakingly gorgeous, hand-drawn animated fantasy from the creators of The Secret of Kells is based on the Irish legend of the last of the sea-children, who go on an epic journey to save the world of magic and discover the secrets of their past.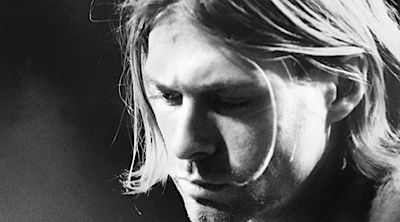 Now Playing
USA | 2015 | 132 Minutes
Exclusive Engagement, One Week Only! The first authorized portrait of Seattle music icon Kurt Cobain, this raw and visceral journey through his life and career unfolds through the lens of his home movies, recordings, artwork, photography, and journals.

July 14 - 19, 2015
United Kingdom | 2015 | 180 Minutes
Director David Hare adapts the non-fiction work of Pulitzer Prize winner Katherine Boo into a humane and heart-breaking tale, told on an epic scale, that offers a richly detailed insight into life in the slums of Mumbai.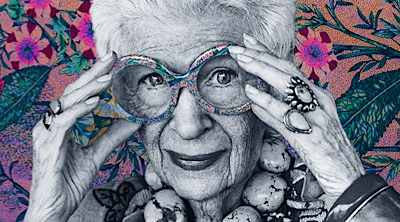 May 8 - 13, 2015
USA | 2015 | 78 Minutes
The final film from documentary legend Albert Maysles (Grey Gardens) looks at 93-year-old fashionista Iris Apfel, a quick-witted, flamboyantly dressed style maven who has had an outsized presence on the New York fashion scene for decades.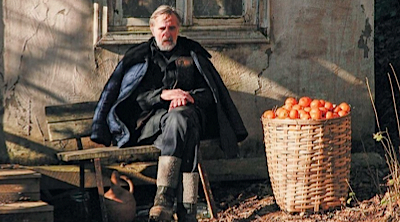 May 8 - 13, 2015
Estonia | 2013 | 89 minutes
Academy Award and Golden Globe nominee: Best Foreign Film | Set in 1992 against a beautiful landscape defiled by war, this poetic film makes an eloquent statement for peace, as an older man cares for two wounded soldiers from opposite sides of the war in Georgia.