SIFF Education
Upcoming Events
Cinema Dissection
Winter / Spring 2017
Cinema Dissection affords film lovers an exciting opportunity to dig deeper into the films that they love. Over six hours, an expert facilitator will share the stage with audience observations as they work scene-by-scene through a great film.
The winter/spring line-up includes The Third Man (January 21), Mad Max: Fury Road (February 18), Vertigo (March 26), and Sunset Boulevard (April 29).
---
SIFF Education Classes!
Early 2017 features a cornucopia of wonderful class offerings through SIFF Education.
Don't miss these great opportunities to dig deeper into your knowledge and appreciation of the art of film! We're exploring the influential work of filmmakers Paul Thomas Anderson, Errol Morris, and Douglas Sirk, digging into '70s Thrillers and the influential films of the '60s Counterculture, and celebrating films made in WA State!
---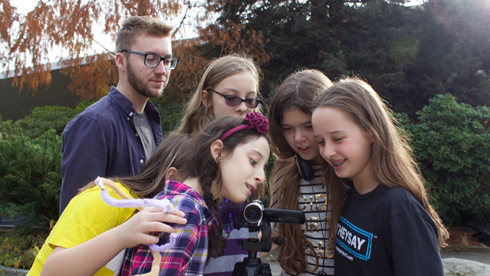 Mid-Winter Break Filmmaking Camp
February 20 - 24, 2017
Make a movie in five days, meet new friends, and have a lot of fun! SIFF's Mid-Winter Break Filmmaking Camp for 9 - 12 year-old filmmakers is a great primer for students who are interested in experiencing the process of making a short film. Taught by a professional media educator and experienced mentors, SIFF's five day exploration of the art form is the perfect way to make a lasting impact in Mid-February.