Vouchers
SIFF Member, Volunteer, and other SIFF Cinema complimentary screening vouchers may be used for the films listed on this page. 3D features and special engagements require double vouchers, meaning two (2) vouchers per ticket. Please see individual listings for more details, including screening dates and times.
Complimentary screening vouchers may be exchanged in person at the SIFF Cinema Box Offices for tickets.
Note: Seattle International Film Festival vouchers are not valid for SIFF Cinema programming.
---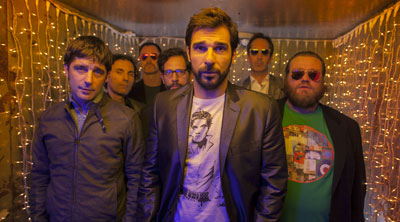 November 14 - 19, 2014
Italy | 2014 | 101 minutes
Pietro is a researcher and a genius who has just been laid off. In order to survive, he recruits the best of his colleagues: economists, chemists and anthropologists resulting in the A-team of drug dealing. Success is immediate, but at what cost? Winner of the Italian Golden Globe for Best Comedy.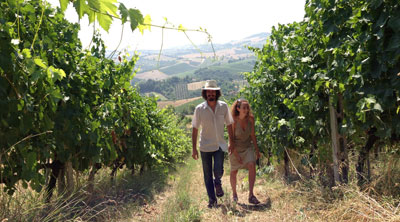 November 15, 2014
Italy | 2014 | 85 minutes
Four Italian winegrowers live a life we all dream of: growing grains, fruits, and wine in an ecologically progressive, economically just and historically rich way. With the help of their delightfully eccentric film curator friend Gian Luca Farinelli, these contemporary agricultural rebels use the power of fiction films to combat the institutional lies that make any act of freedom today an act of dangerous dissent.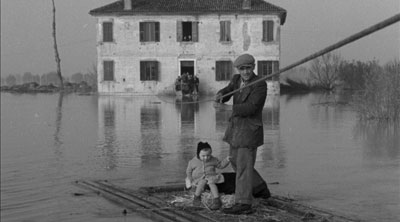 November 14 - 18, 2014
Italy | 2014 | 94 minutes
The Istituto Luce turned ninety in 2014, the home of the amazing images of the Luce Archives. To celebrate, they invited nine rising Italian filmmakers to make a short film, each using ten minutes of footage from the thousands of hours in the archives, resulting in a spectacular, diverse vision of Italy.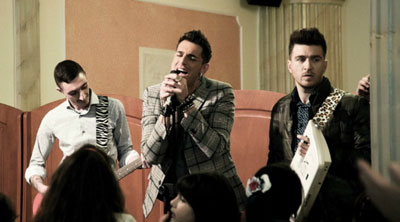 November 14, 2014
Italy | 2013 | 114 minutes
Paco, a talented pianist right out of the Conservatory, has no real job prospects, so his mother lines him up with an undercover job with the police. Modern-day Naples is the backdrop and the star in this hugely entertaining comedy with an endearing cast and catchy award-winning tunes.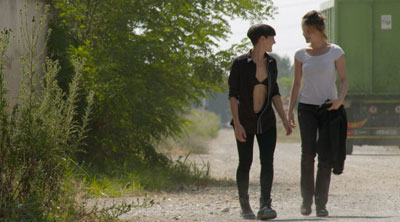 November 15, 2014
Italy | 2013 | 110 minutes
Director Alessandro Rossetto scheduled to attend
Best friends Luisa and Renata long to leave their stifling provincial town in northeastern Italy, working as hotel maids but supplementing their income with sexual trysts and blackmail. The rhythms of daily life in this small border town are captured in vivid detail in the highly promising fiction debut by experienced documentarian Rossetto.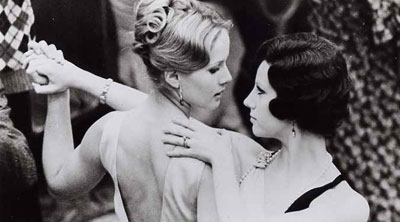 November 15, 2014
Italy | 1971 | 111 minutes
In Mussolini's Italy, the repressed bourgeois Marcello Clerici, trying to purge memories of a youthful, homosexual episode (and murder), joins the Fascist Secret Service in a desperate attempt to fit in. When he accepts an assignment to kill a leftist professor exiled in Paris, he is forced to confront his own ambivalence. Stunning restoration of the Bertolucci masterpiece.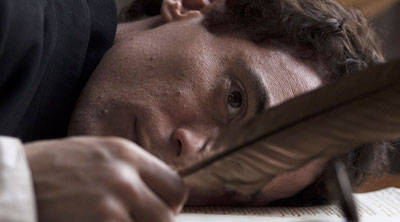 November 16, 2014
Italy | 2014 | 137 minutes
A luminously beautiful biopic of the celebrated eighteenth-century Italian poet, essayist and philosopher Giacomo Leopardi, who created immortal verse whilst struggling with a debilitating illness.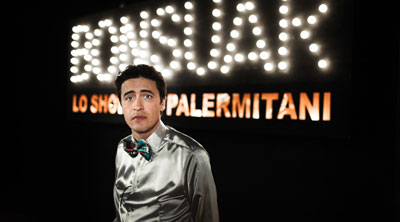 November 16, 2014
Italy | 2013 | 90 minutes
Director Pif scheduled to attend
The Cosa Nostra's machinations in 1970s Palermo are just parts of everyday life for Arturo as he grows up in this rite-of-passage satire that flickers with humor and emotion. Popular TV satirist Pierfrancesco Diliberto (Pif) does a remarkable job negotiating the delicate balance in his terrific feature debut.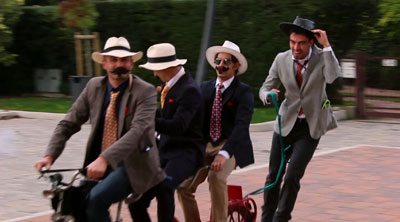 November 16, 2014
Italy | 2014 | 75 minutes
This complex collective/social film portrays one day, October 26, 2013, in the life of Italians, entirely shot by Italians – those who are happy, sad, in jail, or simply having meal with their family. Culled from over 44,000 submissions, the film serves as a time capsule of a single day in the life of ordinary Italians.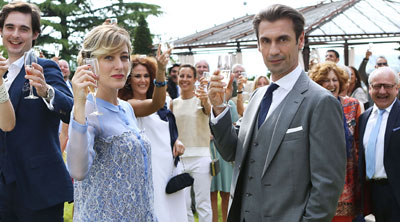 November 17, 2014
Italy | 2013 | 110 minutes
Director Paolo Virzí, Producer Fabrizio Donvito and Screenwriter Francesco Bruni scheduled to attend
Stephen Amidon's novel is transposed from moneyed Connecticut to wintry and wealthy Northern Italy in this chic anxiety-provoking thriller about two families whose destinies are tied together by a road accident. The extraordinary cast lifts this engrossing study of Italian society and a downward spiraling economy. Italy's Official Oscar Submission for Best Foreign Language Film.