Vouchers
SIFF Member, Volunteer, and other SIFF Cinema complimentary screening vouchers may be used for the films listed on this page. 3D features and special engagements require double vouchers, meaning two (2) vouchers per ticket. Please see individual listings for more details, including screening dates and times.
Complimentary screening vouchers may be exchanged in person at the SIFF Cinema Box Offices for tickets.
Note: Seattle International Film Festival vouchers are not valid for SIFF Cinema programming.
---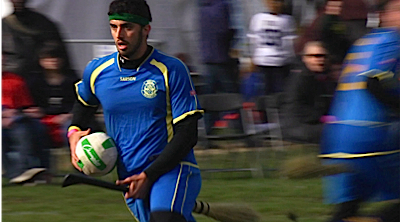 October 16
With live Quidditch demonstration!
USA | 2014 | 89 Minutes
Transforming Harry Potter's fictional competition into a physically demanding, real-life sport, Quidditch has secured its place as one of the fastest growing collegiate club sports today. Before the film we'll have a live Quidditch demonstration (to show you how it's done), Potter-themed trivia, and a challenging "catch the snitch" competition.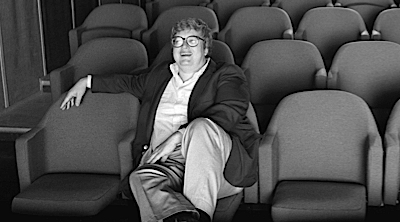 September 8, 2014
USA | 2014 | 120 Minutes
Documentary master Steve James recounts the inspiring and entertaining life of world-renowned film critic and social commentator Roger Ebert. From his Pulitzer Prize-winning film criticism to becoming one of the most influential cultural voices in America, Ebert's story is by turns personal, funny, painful, and transcendent.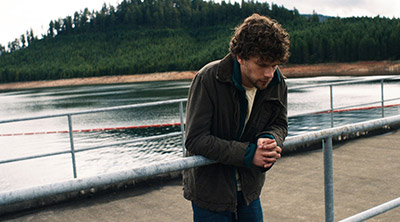 September 22
USA | 2013 | 113 minutes
From writer-director Kelly Reichardt (Old Joy, Wendy & Lucy, Meek's Cutoff) comes this tense and moody thriller about two Oregon-based environmental activists (Jesse Eisenberg and Dakota Fanning) who team up with a destructive ex-Marine (Peter Sarsgaard) to plot the bombing of a hydroelectric dam.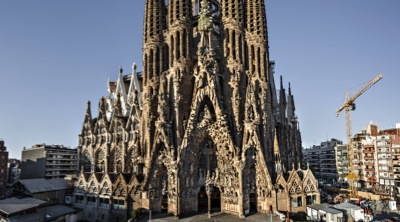 Now Playing
Germany | 2012 | 90
Experience the wonder and creativity behind one of the most iconic structures ever built: Barcelona's La Sagrada Familia. This unique and fascinating architectural project was conceived by controversial genius Antoni Gaudi in the late 19th century, and still remains unfinished today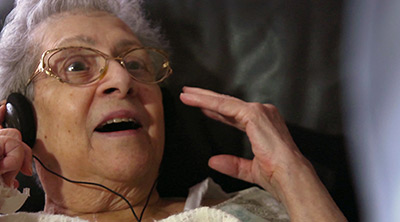 August 29 - September 5, 2014
USA | 2014 | 74 minutes
This emotional and inspiring documentary explores the powerful effect that music can have on Alzheimer's and dementia patients, as shown when social worker Dan Cohen brings iPods filled with meaningful songs to nursing home residents.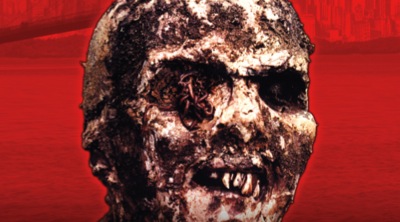 November 1
Italy | 1979 | 91 Minutes
Celebrate the Day of the Dead with Italian maestro Lucio Fulci's eye-skewering, skin-ripping, gore-gushingly graphic horror classic...still the only movie to dare and pit a zombie vs a shark.This newly remastered edition has been scanned in 2K from the original camera negative. Lovingly restored to skull-rotting perfection, this is Zombie like you've never seen or heard it before!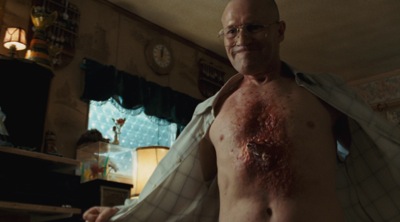 October 17
USA | 2006 | 95 Minutes
From writer/director James Gunn (Guardians of the Galaxy) comes this brilliant and hilarious homage to B-horror films starring Nathan Fillion and Elizabeth Banks. The citizens of a small town find themselves overrun by parasitic worms from outer space that are turning everyone into disgusting, goopy, fleshy monsters.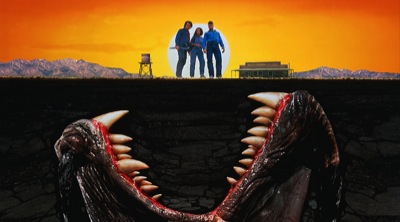 October 18
USA | 1990 | 96 Minutes
When sleepy Perfection, Nevada gets attacked by underground monsters, cowpokes Kevin Bacon and Fred Ward team up with a young seismologist, a grumpy store owner (Victor Wong), and a survivalist couple (Reba McEntire and Michael Gross, aka "the dad from Family Ties!") and fight back.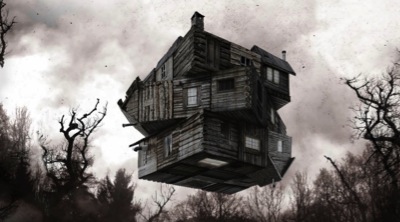 October 25
USA | 2012 | 95 Minutes
Five friends go to a remote cabin in the woods. Bad things happen. If you think you know this story, think again. From the minds of producer Joss Whedon and Cloverfield writer Drew Goddard comes this twisted and inspired update of the classic horror trope that turns the genre inside out.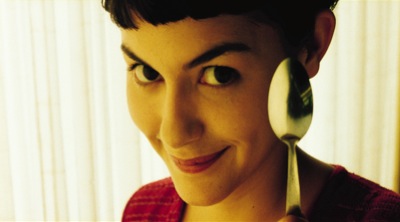 October 3
France | 2001 | 122 Minutes
One of the longest running film in the Egyptian's history (19 weeks!), Jean-Pierre Jeunet's delightful romance centers around the eccentric and lovable Amélie Poulain, a character who stole hearts around the world and made actress Audrey Tautou a star.