Vouchers
SIFF Member, Volunteer, and other SIFF Cinema complimentary screening vouchers may be used for the films listed on this page. 3D features and special engagements require double vouchers, meaning two (2) vouchers per ticket. Please see individual listings for more details, including screening dates and times.
Complimentary screening vouchers may be exchanged in person at the SIFF Cinema Box Offices for tickets.
Note: Seattle International Film Festival vouchers are not valid for SIFF Cinema programming.
---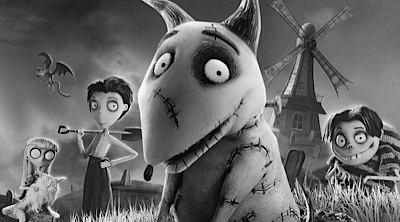 January 25, 2015
USA | 2012 | 87 Minutes
Director Tim Burton's heartwarming tale about a boy and his dog follows young Victor, who brings his beloved Sparky back to life—with just a few minor adjustments. Based on his classic live-action short film, this feature-length stop-motion animated update was filmed in the style of classic black and white horror films and rendered in 3D.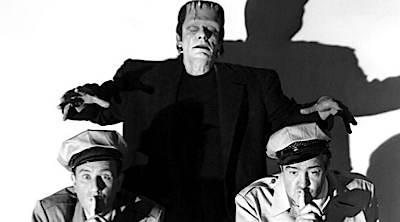 January 25, 2015
USA | 1948 | 93 Minutes, plus 20 minutes of shorts
The powerhouse comedy team of Bud Abbott and Lou Costello stumble across a beautiful but evil scientist who is in cahoots with Count Dracula (Bela Lugosi) to "re-brain" Frankenstein's monster - perhaps with the gray matter in Lou's own noggin! Also on hand are the Wolfman (Lon Chaney Jr), and the Invisible Man (Vincent Price).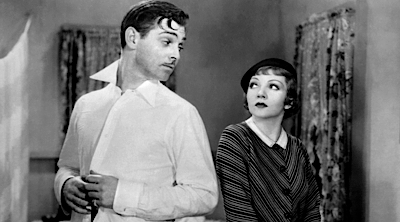 January 27, 2015
USA | 1934 | 105 minutes
Sweeping the Oscars® to win Best Picture Director, Actor, Actress, and Screenplay, Capra's landmark romantic comedy follows a spoiled heiress (Claudette Colbert) who forms an unlikely bond with a brash newspaper reporter (Clark Gable).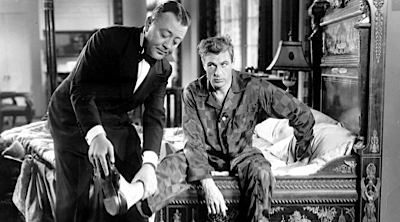 February 3
USA | 1936 | 115 minutes
Capra's screwball classic features Gary Cooper as a small-town greeting card poet who inherits a fortune, and falls prey to a scheming crop of opportunistic characters. New 4K restoration from the original negative.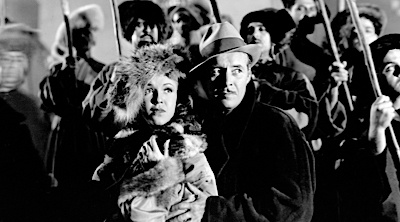 February 10
USA | 1937 | 132 minutes
Capra's most extravagant production follows the survivors of a plane that crashes in the Himalayas who discover the enchanted paradise of Shangri-La. This stunning restoration features newly discovered footage.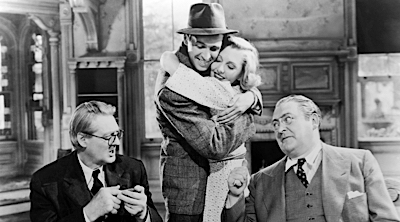 February 17
USA | 1938 | 126 minutes
Adapted from the Pulitzer Prize-winning play, this romantic screwball comedy about a raucous and very eccentric family earned Capra his third directing Oscar® and was his first collaboration with stars Jean Arthur and James Stewart.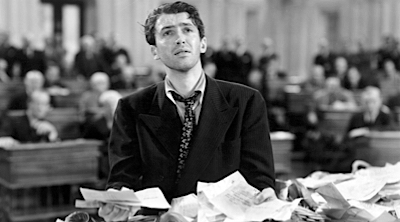 February 24
USA | 1939 | 129 minutes
James Stewart became a star for his performance as Jefferson Smith, an idealistic, small town senator who heads to Washington and suddenly finds himself single-handedly battling ruthless politicians out to destroy him.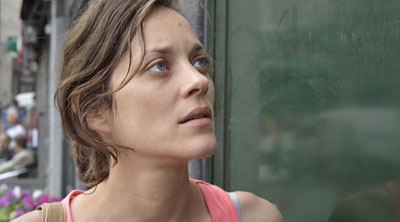 Opens: January 30
Belgium | 2014 | 95 minutes
2015 Oscar Nomination: Best Actress. Marion Cotillard stars in this masterfully humanist film from the Dardenne brothers which follows a working-class mother who loses her job, but is given a fighting chance to get it back over the course of a single weekend.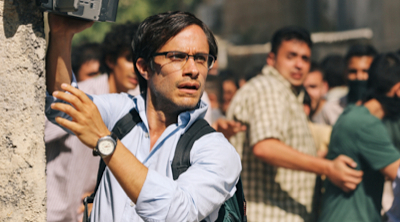 January 26, 2015
USA | 2014 | 103 Minutes
Based on the best-selling memoir and directed by "The Daily Show" host John Stewart, this explosive drama follows journalist Maziar Bahari (Gael García Bernal) who, after sending footage of the 2009 street riots in Iran to the BBC, was arrested, interrogated, and tortured for 118 days by a man who identified himself only as "Rosewater".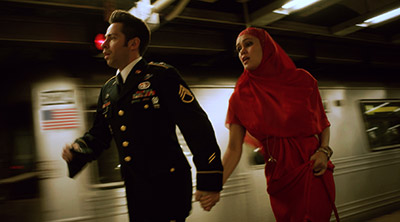 January 30 - February 5, 2015
USA | 2014 | 90 minutes
Military Service Members and Veterans bring a date for free opening weekend! | This rousing, smart, and sweet romance follows Sam (Martin Starr), an army veteran recently returned to New York City, who begins an unlikely relationship with Amira (newcomer Dina Shihabi), an Iraqi immigrant staunchly suspicious of soldiers.