Vouchers
SIFF Member, Volunteer, and other SIFF Cinema complimentary screening vouchers may be used for the films listed on this page. 3D features and special engagements require double vouchers, meaning two (2) vouchers per ticket. Please see individual listings for more details, including screening dates and times.
Complimentary screening vouchers may be exchanged in person at the SIFF Cinema Box Offices for tickets.
Note: Seattle International Film Festival vouchers are not valid for SIFF Cinema programming.
---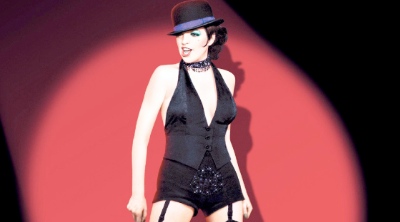 April 24
USA | 1972 | 124 Minutes
Come to the Cabaret, old chum, you'll never want to leave. Winner of eight Academy Awards, including Best Director for Bob Fosse, Cabaret takes you inside the Kit Kat Club of 1931 Berlin, where starry-eyed singer Sally Bowles (Liza Minnelli) and an impish emcee (Joel Grey) sound the clarion call to decadent fun. Meanwhile, the streets are being overrun by a certain political party that grows into a brutal force.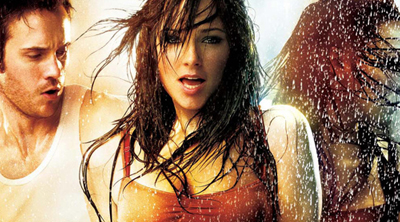 April 20
USA | 2006 | 97 Minutes
The sequel that knows no equal, Step Up 2: The Streets features jaw-dropping dance sequences, a crazy visual style, and a plot that…oh, who cares! Just bring on the 410 crew, turn on the rain machine, and watch out for that Channing Tatum cameo!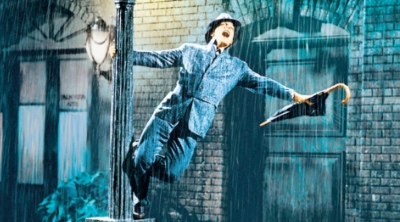 April 20
USA | 1952 | 103 Minutes
Gotta dance! This visual buffet features some of the greatest dance sequences ever committed to film including Gene Kelly's iconic title dance, Donald O'Connor's non-stop pratfalls, Debbie Reynolds' perky performance, and—vavoom—Cyd Charisse steaming up the room druing the stunning "Broadway Melody."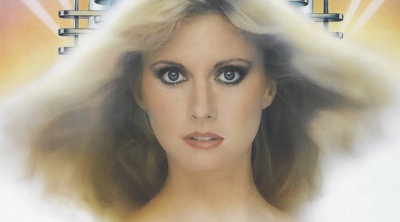 April 20
USA | 1980 | 93 Minutes
This 1980 musical fantasy may have been a notorious bomb when released, but it has grown into a beloved cult classic thanks to an amazing soundtrack by Olivia Newton-John and E.L.O., choreography by Kenny Ortega (Dirty Dancing), the mere presence of Gene Kelly, and a campy roller-skating finale that is resplendently insane.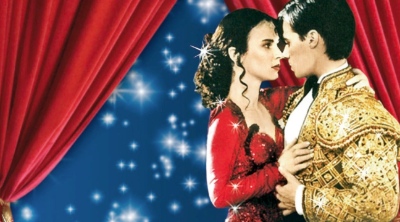 April 20
Australia | 1992 | 94 Minutes
Director Baz Luhrmann (Moulin Rouge!) first burst on the scene with this bright, off-beat tale of an unconventional ballroom dancer who partners with a clueless beginner in an attempt to win the Australian Pan Pacific Championships and show the Ballroom Confederation that they are wrong when they say, "there are no new steps!"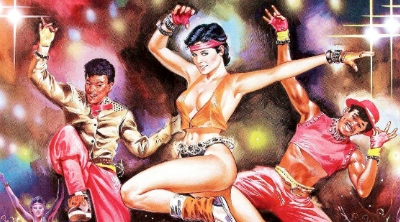 April 20
USA | 1984 | 94 Minutes
When a local community center is threatened with demolition, the Breakin' crew of Kelly, Ozone, and Turbo must face off against a new threat—the Electro Rockers—in a series of exuberant, near-surreal dance sequences. Plus, watch for a young Ice T doing his thing during the big showdown.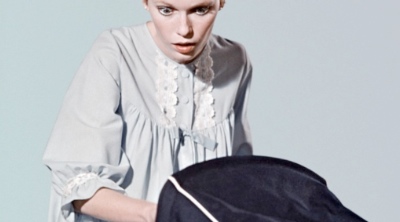 May 11
Mother's Day from Hell!
USA | 1968 | 136 Minutes
Nothing says "I love you, Mom" like turning her into an unholy vessel that will give birth to the dark lord, unleashing Hell-on-Earth. So grab your mother and head on down for a special Mother's Day screening of Roman Polanski's terrifying thriller about a young woman who discovers that her unborn child is controlling her life.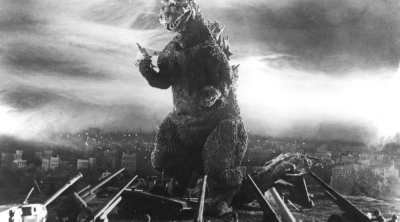 May 2 - 8, 2014
Japan | 1954 | 96 Minutes
Uncut, uncensored, and undubbed, the original "Monster of Mass Destruction" returns to the big screen like you've never seen him before, fully restored with 40 minutes of unseen footage and completely revised subtitles.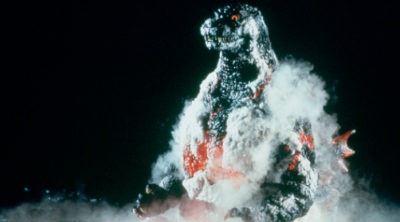 May 2
Japan | 1995 | 103 Minutes
The final film of the Heisi era (aka the "Vs. Series") finds the monster's nuclear core on the road to meltdown, just as Godzilla's must face his most powerful enemy, a nefarious creature from the deep known as The Oxygen Destroyer. This was originally intended to be the final Godzilla film from Toho, until 1998's American version caused such outrage that they quickly resuscitated the series.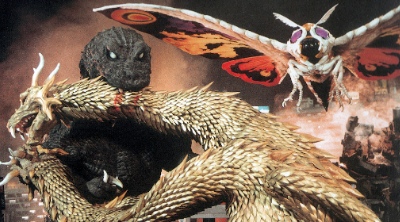 May 3
Japan | 2001 | 105 Minutes
Pre-show Godzilla burlesque performance by Scarlett O'Hairdye. Godzilla returns to badass bad-guy status, this time with the ultra-evil look of no pupils, forcing a Japanese mystic to summon the sacred Yamato (aka Earth Guardians): Mothra, Ghidorah and Baragon. Time for a giant monster smackdown!