Vouchers
SIFF Member, Volunteer, and other SIFF Cinema complimentary screening vouchers may be used for the films listed on this page. 3D features and special engagements require double vouchers, meaning two (2) vouchers per ticket. Please see individual listings for more details, including screening dates and times.
Complimentary screening vouchers may be exchanged in person at the SIFF Cinema Box Offices for tickets.
Note: Seattle International Film Festival vouchers are not valid for SIFF Cinema programming.
---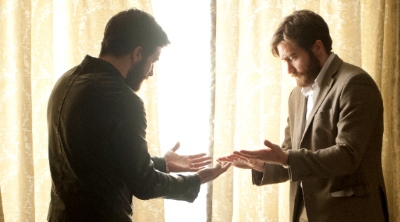 Opens: March 21
USA | 2013 | 90 Minutes
Jake Gyllenhaal reteams with Prisoners director Denis Villeneuve for a hypnotically surreal thriller about a history professor who finds his doppelganger and discovers that their lives have become bizarrely and irrevocably intertwined.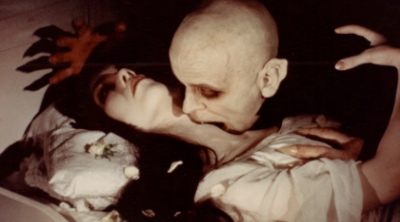 March 21 - 23, 2014
Germany | 1979 | 107 Minutes
Werner Herzog's 1979 remake of the F.W. Murnau silent classic stars Klaus Kinski as the guilt-ridden vampire who is obsessed with the lovely Lucy Harker (Isabelle Adjani). Presented in a new restoration of the rarely seen original German-language version.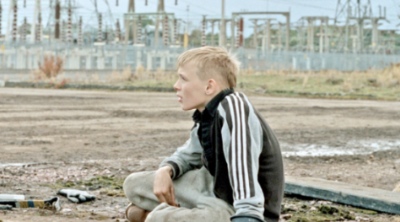 March 24
United Kingdom | 2013 | 91 Minutes
A nominee for Best British Film at this year's BAFTA Awards, director Clio Barnard (The Arbor) presents a contemporary fable about a pair of working-class boys whose lives are changed when they begin working for a local scrap dealer.
April 3 - 11, 2014
Actor Pat Healy in person!
USA | 2013 | 85 Minutes
A Midnight Adrenaline hit from SIFF 2013, this fiendishly black comedy follows a pair of friends at desparate ends who engage in a game of dares and degradation for financial reward, and find that it quickly escalates to outrageous and unnerving heights.
Thurs April 3 | Sneak Preview with star Pat Healy in person!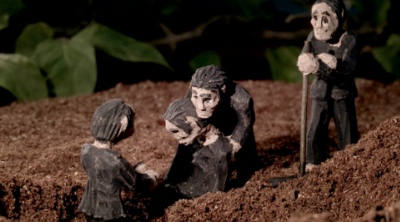 April 4 - 10, 2014
Cambodia | 2013 | 92 Minutes
Academy Award® Nominee for Best Foreign Language Film. Director Rithy Panh uses a mixture of archival footage, small clay figures, and heartbreakingly intimate narration, to tell the story of his family, who were forced from their home by the Khmer Rouge.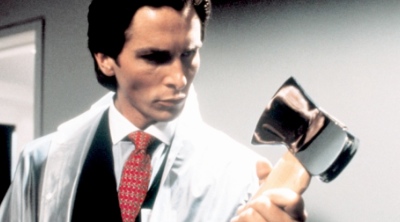 April 19
Discussing the film American Psycho
USA | 2000 | 102 Minutes
Screenwriter Guinevere Turner joins us in person for a special Film Craft Commentary to discuss the intricacies of adapting Bret Easton Ellis' controversial novel "American Psycho" for the big screen.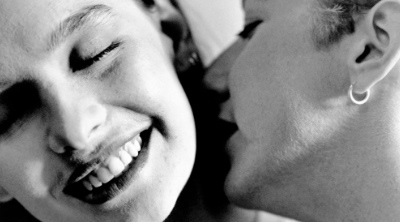 April 18
USA | 1994 | 83 Minutes
Actress, screenwriter, and queer film icon Guinevere Turner joins for a special screening of the seminal 1994 lesbian romance film Go Fish, which she co-wrote and co-produced with her then-girlfriend, Rose Troche.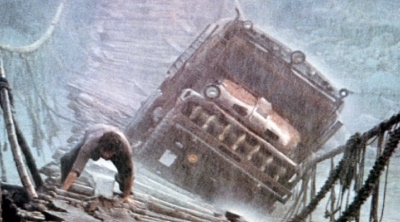 March 21 - 23, 2014
USA | 1977 | 121 Minutes
New 4K Restoration! After making The French Connection and The Exorcist, director William Friedkin spent years developing this passion project, a remake of the classic thriller The Wages of Fear, which follows four drivers willing to haul nitroglycerin through 200 miles of treacherous terrain.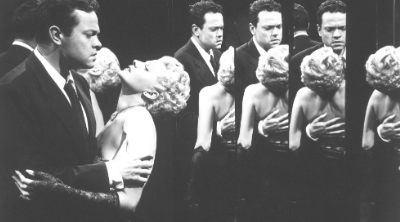 March 21 - 23, 2014
USA | 1947 | 87 Minutes
New 4K restoration! Orson Welles directs and stars in this tour-de-force thriller about a sailor who is falsely accused of murder after getting involved with a corrupt tycoon (Evertt Slone) and his mysterious and sultry wife (Rita Hayworth).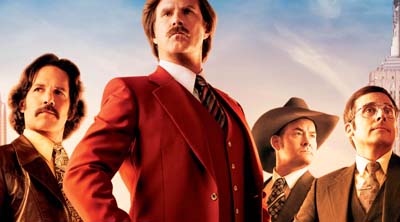 February 28 - March 6, 2014
USA | 2013 | 119 Minutes
One week only! Ron Burgundy is back -- again! The hit film Anchorman 2 returns with 95% all new jokes rescued from the cutting room floor and edited together into a new, longer, R-rated version.