Coming Soon to SIFF Cinema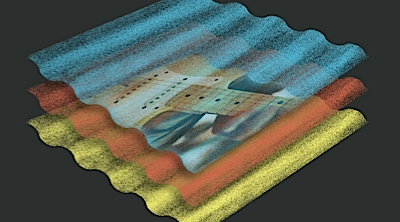 February 28
Innovative and entertaining music videos with directors in person!
USA | 2015 | Approx 120 Minutes
The 3rd annual SYNC Music Video Film Festival includes the collected works of three Featured Directors, an Artist Spotlight on Shabazz Palaces, and a Video Mixtape of works from the Northwest and beyond. Plus a panel discussion hosted by the Recording Academy. Presented by Artist Home, Seattle Weekly, and SIFF.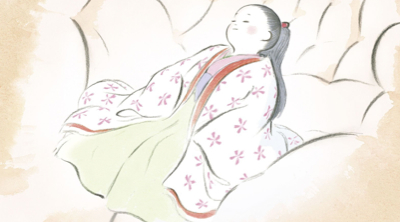 February 28 - March 2, 2015
Japan | 2014 | 137 Minutes
Academy Award nominee: Best Animated Feature | Legendary Studio Ghibli co-founder Isao Takahata (Grave of the Fireflies, Pom Poko) revisits Japan's most famous folktale in this gorgeous, hand-drawn masterwork, decades in the making.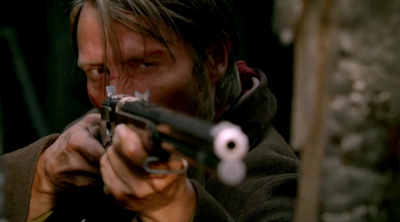 Opens: March 6
Denmark | 2014 | 100 min
Mads Mikkelsen and Eva Green star in this a rip-roaring, blood-spattered saga about a Danish soldier who moves to the American Wild West and undertakes a journey of sin and redemption.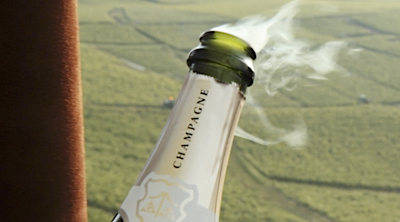 March 9
USA | 2014 | 82 min
Ah, the essence of champagne: a cork explodes, tiny bubbles float in the glass, and then, indulgence. Follow renowned wine importer Martine Saunier on a rare glimpse behind the scenes to meet the producers behind this world renowned beverage, from small independent makers where every bottle is still turned by hand, to the illustrious grand houses of Gosset and Bollinger.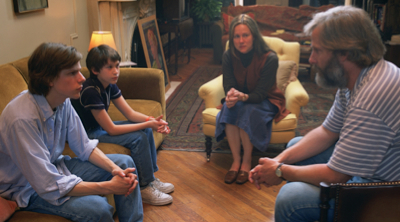 March 11
USA | 2005 | 81 min
Growing Up Baumbach: The High School Years | Based on the director's own family and experience growing up in 1980s Brooklyn, the Baumbach's beloved coming-of-age dramedy explores the confusing and conflicted feelings after the break-up of the Berkman family. The stellar ensemble cast includes Jeff Daniels, Laura Linney, Jesse Eisenberg, Owen Kline, and Anna Paquin.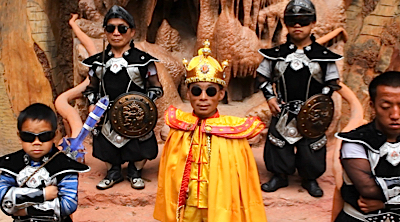 March 12
USA | 2015 | 80 Minutes
Director Matthew Salton joins us in person for his look inside "The Kingdom of Little People," a theme park in China whose performers all have dwarfism. A vérité peek behind the scenes at this controversial attraction, the film introduces the real human stories of the performers, as well as the attraction's exploitative creator and manager.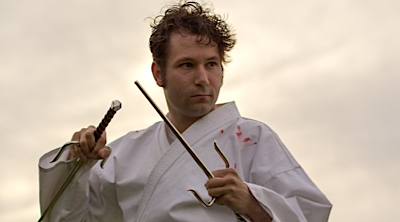 Opens: March 13
Canada | 2014 | 88 min
This wildly entertaining documentary about one man's search for stardom follows Elliot "White Lightning" Scott, whose mission in life is to become Canada's first action hero through his ambitious no-budget karate epic Blood Fight. With support from his girlfriend/cinematographer/producer/caterer Linda, Scott takes a no-holds-barred approach to completing his film.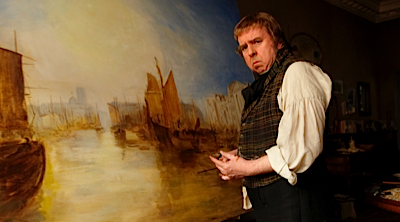 March 16
United Kingdom | 2014 | 149 min
Acclaimed director Mike Leigh presents Timothy Spall in a masterful performance as the British landscape painter J.M.W. Turner (1775-1851), whose wealth of eccentricities – from frequent visits to brothels, to strapping himself to the mast of a ship so that he can paint a snowstorm – makes him both celebrated and reviled by the public and by royalty.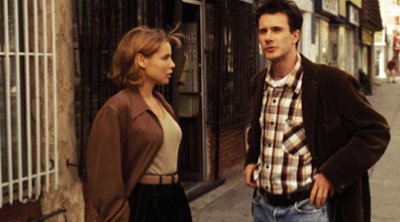 March 18
USA | 1995 | 96 min
Growing Up Baumbach: End of College | Noah Baumbach's 1995 breakthrough film follows a group of friends suffering from post-collegiate ennui and searching for a path in life. Filled with razor sharp dialogue and a sublime cast, Kicking and Screaming proved to be one of the decade's touchstones of independent films.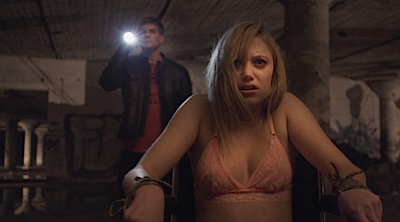 Opens: March 20
USA | 2014 | 94 min
After a strange sexual encounter, a teenager finds herself haunted by nightmarish visions and the inescapable sense that something is after her in this smart and unrelentingly creepy horror film that pairs edge-of-your-seat suspense with an exploration of teen anxiety, yearning, and jealousy.