Coming Soon to SIFF Cinema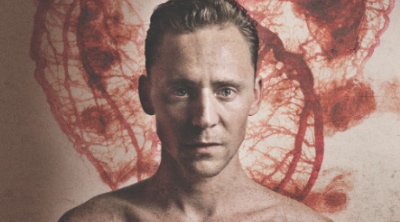 March 8
United Kingdom | 2013 | 180 Minutes (approx.)
Encore Screening added: Saturday March 8! Shakespeare's searing tragedy of political manipulation and revenge is brought to life in the new Donmar Warehouse production featuring Tom Hiddleston (Thor, The Avengers) in the title role.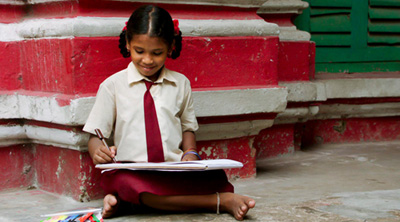 March 9
With tasty cupcakes!
USA | 2013 | 101 Minutes
With free mini cupcakes! This unique and inspiring film tells the stories of nine unforgettable girls from around the world, profiling the strength of the human spirit and the power of education to change the world.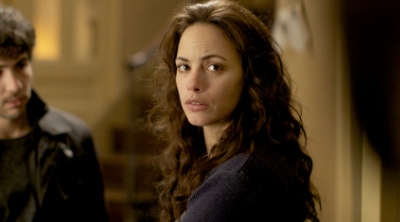 March 10
France | 2013 | 130 Minutes
The director of A Separation returns with this Golden Globe nominee for Best Foreign Film. In Paris, an Iranian man reunites with his estranged wife (Bérénice Bejo, winner of Best Actress at the Cannes Film Festival) to finalize their divorce, which is complicated by a shocking revelation by her daughter from a previous marriage.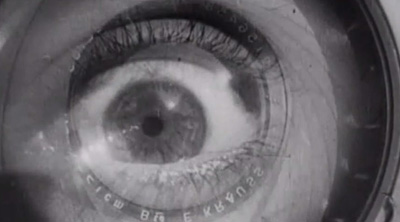 March 13
Live soundtrack performed by DJ James Whetzel
Russia | 1929 | 68 Minutes
Considered one of the most innovative and influential films of the silent era, Dziga Vertov's 1929 masterpiece returns to the big screen with a live soundtrack provided by DJ James Whetzel.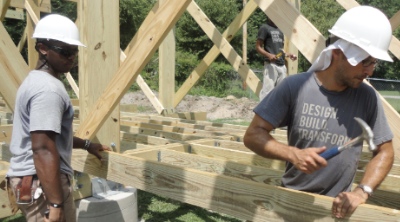 March 14 - 20, 2014
USA | 2013 | 86 Minutes
This captivating documentary looks at an innovative year-long design and build project in rural North Carolina that works with local high school students to transform both their community and their lives.
Saturday 7:15 show features guests from "Think It. Make It. Build It.", an ARCADE workshop inspired by Project H.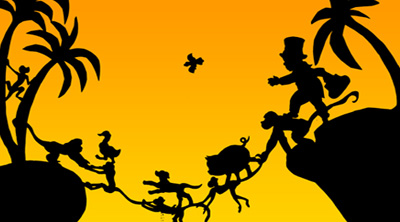 March 16
Live, original score performed by Miles and Karina
Germany | 1927 | 50 Minutes (Approx)
Musical duo Miles and Karina return with their new original score for a selection of classic shorts from German animator Lotte Reiniger, whose mesmerizing silhouette techniques are a hallmark of early animation.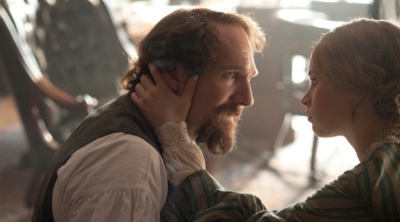 March 17
United Kingdom | 2014 | 111 Minutes
Director and star Ralph Fiennes present this true story of the most famous writer of his day, novelist Charles Dickens, and his secret 13-year-long affair with younger actress Nelly Ternan (Felicity Jones, Like Crazy).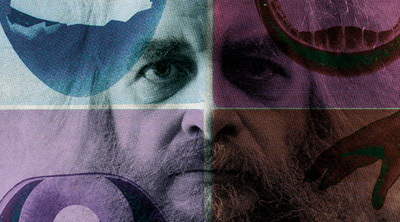 March 18
With Live Score by Lori Goldston and Multi-Projector performance by Dennis Nyback
USA | 1962 | 66 Minutes
Experimental animator Harry Smith's expanded cinema masterpiece Heaven and Earth Magic–the story of a woman, a toothache, and a watermelon–returns to the screen in a unique multi-projector performance with live musical accompaniment.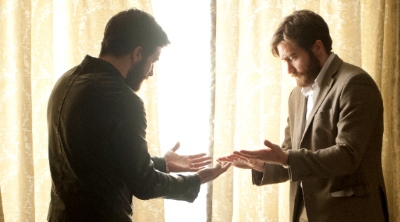 Opens: March 21
USA | 2013 | 90 Minutes
Jake Gyllenhaal reteams with Prisoners director Denis Villeneuve for a hypnotically surreal thriller about a history professor who finds his doppelganger and discovers that their lives have become bizarrely and irrevocably intertwined.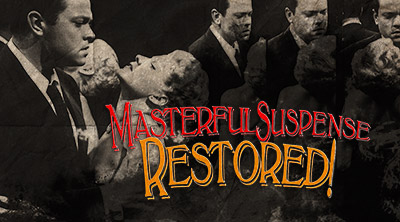 March 21–23
Three legendary directors, three masterful suspense tales, all presented in newly restored digital prints: Orson Welles' The Lady From Shanghai, William Friedkin's Sorcerer, and Werner Herzog's Nosferatu the Vampyre.