Coming Soon to SIFF Cinema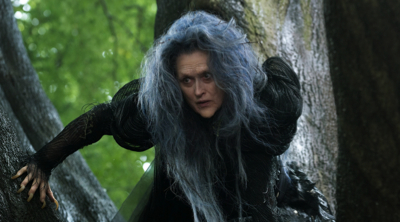 Opens: December 24
USA | 2014 | 125 Minutes
Golden Globe Nominee: Best Picture, Best Actress (Emily Blunt), Best Supporting Actress (Meryl Streep) | Director Rob Marshall (Chicago) brings Stephen Sondheim's beloved musical twist on the Grimm fairy tales to the big screen, as Cinderella, Little Red Riding Hood, Jack (of beanstalk fame), and Rapunzel all cross paths in the woods where a baker and his wife are on a quest to reverse a witch's curse.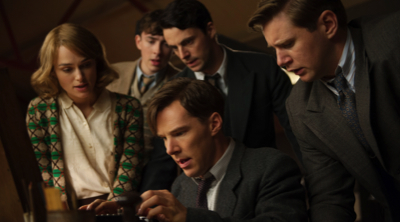 Opens: December 25
United Kingdom | 2014 | 114 Minutes
SIFF Cinema Egyptian | Winner of the Audience Award at the Toronto Film Festival, this nail-biting true-life thriller stars Benedict Cumberbatch as the brilliant Cambridge mathematician, cryptanalyst, and computer scientist Alan Turing, who was hailed as a hero for cracking the elusive Enigma code during World War II, then later persecuted and imprisoned for being gay.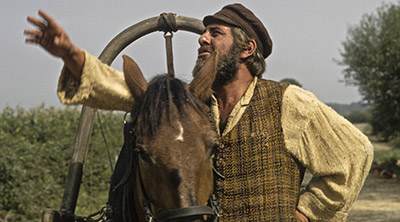 December 25
An all new holiday tradition!
USA | 1971 | 181 Minutes
Now at SIFF Cinema Uptown, Tickets on Sale! Party with the best Jewish-themed musical of them all while sing along to "If I Were a Rich Man," "Sunrise Sunset," "To Life," and "Tradition." We're also including the holiday "tradition" of free Chinese food take-out (certified Kosher, of course) and live klezmer music before the show.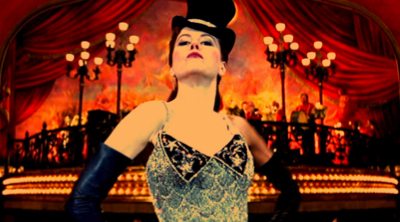 December 31
Ring in 2015 with Truth, Beauty, Freedom, and Love!
USA | 2001 | 127 Minutes
Ring in a new year filled with truth, beauty, freedom, and capital-L Love with Baz Luhrmann's musical extravaganza. Sing along, wave your free bling rings in the air, and celebrate the Bohemian lifestyle while sipping a glass of liquid diamonds (champagne). C'mon and do the can-can-can!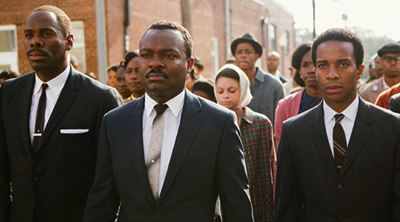 Opens: January 8
USA | 2014 | 122 Minutes
4 Golden Globe Nominations including Best Picture (Drama), Best Actor, and Best Director | From acclaimed director Ava DuVernay comes the powerful and historic tale of Dr. Martin Luther King, Jr.'s struggle to secure voting rights for all people – a dangerous and terrifying campaign that culminated with the epic march from Selma to Montgomery, Alabama.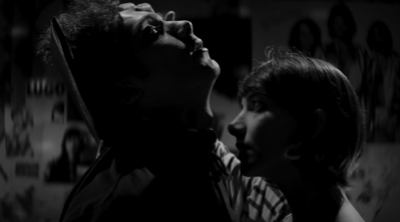 January 9 - 15, 2015
USA | 2014 | 99 Minutes
Independent Spirit Award nominee: Best First Feature | This utterly original genre mash-up of Spaghetti Western, vampire tale, and Iranian cinema uses gorgeous black-and-white cinematography and a pulsing soundtrack to tell the story of a lonely female bloodsucker living in the ghost town of Bad City.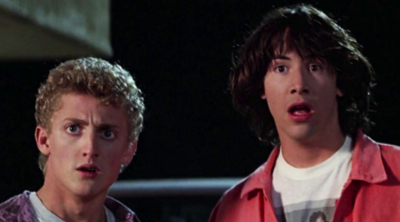 January 9 - 10, 2015
USA | 1989 | 90 Minutes
Fourscore and seven minutes ago, we, your forefathers, were brought forth upon a most excellent adventure conceived by our new friends, Bill and Ted. These two great gentlemen are dedicated to a proposition which was true in my time, just as it's true today. Be excellent to each other. And PARTY ON, DUDES!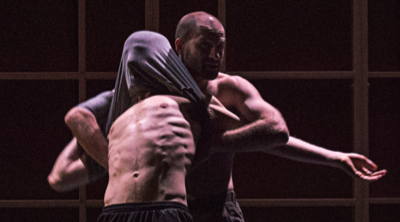 January 10 - 11, 2015
United Kingdom | 2014 | 120 Minutes
Internationally renowned DV8 Physical Theatre combine movement and spoken word in this intense and moving true-life story about a troubled man searching for connection.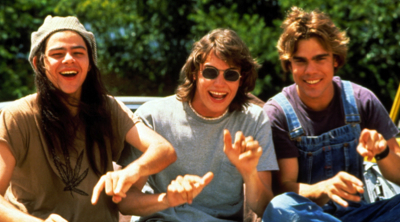 January 16 - 17, 2015
USA | 1993 | 102 Minutes
Behind every good man there is a woman, and that woman was Martha Washington, man, and everyday George would come home, she would have a big fat bowl waiting for him, man, when he come in the door, man, she was a hip, hip, hip lady, man.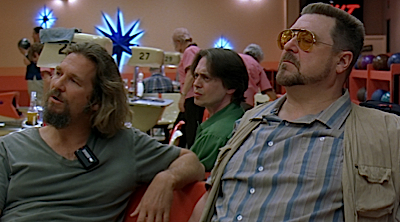 January 23 - 24, 2015
USA | 1998 | 117 Minutes
Look at it... a young trophy wife, in the parlance of our times, you know, and she, uh, uh, owes money all over town, including to known pornographers, and that's cool... that's, that's cool, I'm, I'm saying, she needs money, man. And of course they're going to say that they didn't get it, because... she wants more, man! She's got to feed the monkey, I mean uh... hasn't that ever occurred to you, man? Sir?