Coming Soon to SIFF Cinema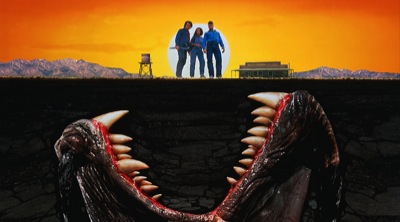 October 18
USA | 1990 | 96 Minutes
When sleepy Perfection, Nevada gets attacked by underground monsters, cowpokes Kevin Bacon and Fred Ward team up with a young seismologist, a grumpy store owner (Victor Wong), and a survivalist couple (Reba McEntire and Michael Gross, aka "the dad from Family Ties!") and fight back.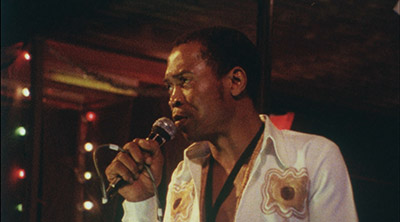 October 20
USA | 2014 | 120 minutes
Master documentarian Alex Gibney (Taxi to the Dark Side, We Steal Secrets: The Story of Wikileaks) looks at the life, music, and social and political impact of Afrobeat pioneer Fela Kuti, who was immortalized in the Brodway hit "Fela!".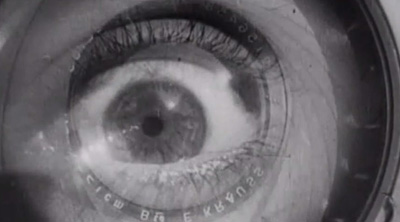 October 22
Live, original score performed by James Whetzel
Russia | 1929 | 68 Minutes
After performing at SIFF Cinema in March of this year, musician James Whetzel headed to Kickstarter and successfully raised the funds for a recorded version of his unique and inspiring original soundtrack for one of the most innovative and influential films of the silent era, Dziga Vertov's 1929 masterpiece The Man With a Movie Camera. He returns for this special encore presentation.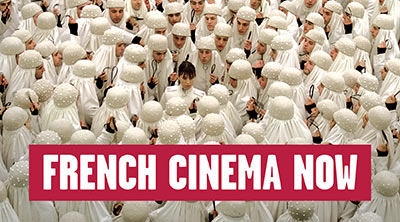 October 23-30
SIFF and TV5MONDE present French Cinema Now - a celebration spotlighting the state of contemporary Francophone cinema, with extraordinary new films, special guests, and parties.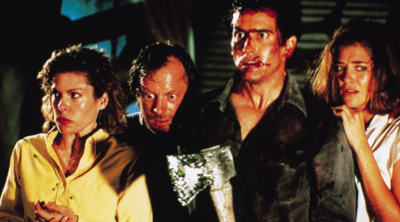 October 24
USA | 1987 | 84 Minutes
Six years after shocking the world with his blood-soaked directorial debut The Evil Dead, Sam Raimi returned to that cabin in the woods along with star Bruce Campbell reprising his role as the "heroic" Ash, who finds the fabled Necronomicon and accidentally unleashes an unholy eve of splatter chaos and cartoon-style comic mania.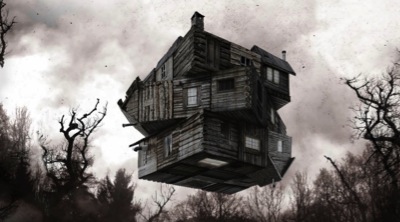 October 25
USA | 2012 | 95 Minutes
Five friends go to a remote cabin in the woods. Bad things happen. If you think you know this story, think again. From the minds of producer Joss Whedon and Cloverfield writer Drew Goddard comes this twisted and inspired update of the classic horror trope that turns the genre inside out.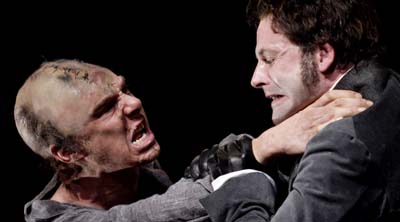 October 31 - November 2, 2014
United Kingdom | 2011 | 2hr 14min
Back by popular demand for Halloween, this 2011 production directed by Oscar winner Danny Boyle (127 Hours, Slumdog Millionaire) features Benedict Cumberbatch (BBC's "Sherlock," 12 Years a Slave) as the creature and Jonny Lee Miller (CBS's "Elementary," Trainspotting) as Victor Frankenstein.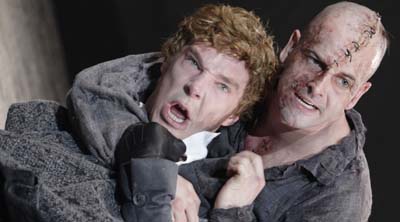 October 31 - November 2, 2014
United Kingdom | 2011 | 2hr 9min
In this alternate version of Danny Boyle's stage adaptation of the classic monster story, the stars swap roles with Jonny Lee Miller taking on the role of the creature, and Benedict Cumberbatch as Victor Frankenstein.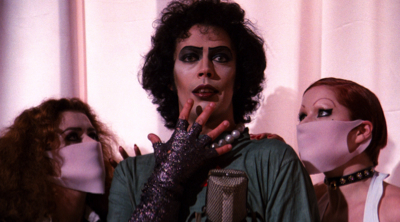 October 31
USA | 1975 | 100 minutes
Don't dream it, be it. Celebrate Halloween with the ultimate in camp, horror, sex, and costumed insanity as you join Frank-N-Furter, Brad, Janet, Rocky, Riff Raff, and the rest at the ultimate affair! With live shadow casting by Vicarious Theatre Company and interactive goodie bags of props available for purchase.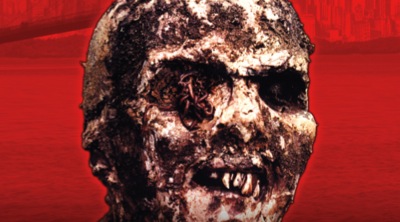 November 1
Italy | 1979 | 91 Minutes
Celebrate the Day of the Dead with Italian maestro Lucio Fulci's eye-skewering, skin-ripping, gore-gushingly graphic horror classic...still the only movie to dare and pit a zombie vs a shark.This newly remastered edition has been scanned in 2K from the original camera negative. Lovingly restored to skull-rotting perfection, this is Zombie like you've never seen or heard it before!