SIFF Cinema presents year-round film going experiences, including the best feature films and one of a kind special events.
SIFF Cinema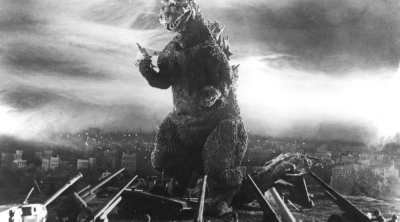 Uncut, uncensored, and undubbed, the original "Monster of Mass Destruction" returns to the big screen like you've never seen him before, fully restored with 40 minutes of unseen footage and completely revised subtitles.
2014 African Pictures Announcement
African Pictures is a celebration of the diverse and burgeoning hotbed of filmmaking activity emerging across the continent of Africa.
SIFFtv
AmazonSmile
News
4/21/2014
JIMI: ALL IS BY MY SIDE TO OPEN SIFF 2014
4/13/2014
SEATTLE INTERNATIONAL FILM FESTIVAL ANNOUNCES AFRICAN PICTURES LINEUP
4/7/2014
SIFF TO KICK OFF AFRICAN PICTURES 2014
3/17/2014
ALASKA AIRLINES AND SIFF INVITE FILMMAKERS TO EXPLORE. DREAM. DISCOVER.
3/10/2014
SIFF TO TAKE PART IN FIRST-EVER NATIONAL EVENING OF SCIENCE ON SCREEN
3/3/2014
FLY FILMMAKING CHALLENGE 2014: FIVE SEATTLE-BASED PRODUCTION COMPANIES TO CREATE "SEATTLE, I LOVE YOU" SHORT FILMS FOR SIFF 2014
1/30/2014
NOIR CITY 2014: EDDIE MULLER BRINGS 16 FILM NOIR CLASSICS FROM AROUND THE WORLD