SIFF Cinema presents year-round film going experiences, including the best feature films and one of a kind special events.
SIFF Cinema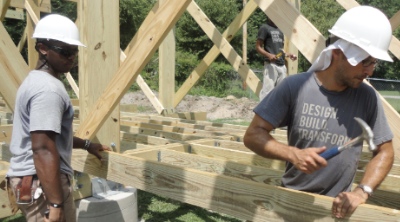 This captivating documentary looks at an innovative year-long design and build project in rural North Carolina that works with local high school students to transform both their community and their lives.
Saturday 7:15 show features guests from "Think It. Make It. Build It.", an ARCADE workshop inspired by Project H.
SIFFtv
AmazonSmile
News
3/10/2014
SIFF TO TAKE PART IN FIRST-EVER NATIONAL EVENING OF SCIENCE ON SCREEN
3/3/2014
FLY FILMMAKING CHALLENGE 2014: FIVE SEATTLE-BASED PRODUCTION COMPANIES TO CREATE "SEATTLE, I LOVE YOU" SHORT FILMS FOR SIFF 2014
1/30/2014
NOIR CITY 2014: EDDIE MULLER BRINGS 16 FILM NOIR CLASSICS FROM AROUND THE WORLD
1/16/2014
SIFF RECEIVES NATIONAL ENDOWMENT FOR THE ARTS ART WORKS GRANT TO SUPPORT 40TH ANNUAL SEATTLE INTERNATIONAL FILM FESTIVAL
1/8/2014
WOMEN IN CINEMA 2014: SIFF CELEBRATES EXCEPTIONAL WOMEN FILMMAKERS
11/7/2013
CINEMA ITALIAN STYLE 2013: SIFF AND SPECIAL GUESTS TO CELEBRATE THE BEST OF CURRENT ITALIAN FILMS
10/23/2013
BEST OF NATIONAL THEATRE LIVE AT SIFF FEATURING KENNETH BRANAGH AND BENEDICT CUMBERBATCH