SIFF Cinema presents year-round film going experiences, including the best feature films and one of a kind special events.
SIFF Cinema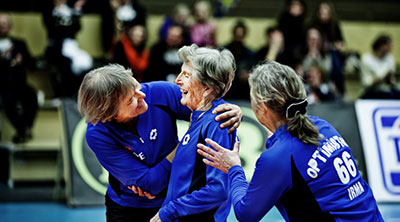 Nordic Lights Film Festival
The Optimists is a moving, humorous and absorbing documentary film about an extraordinary volleyball team in Hamar town, consisting of ladies between 66 and 98 years of age.
Opening Reception hosted by SWEA, Thursday, January 15, 6 PM
Gunhild Westhagen Magnor and cast member Anne-Grethe Westhagen will be attending the opening.