SIFF Cinema presents year-round film going experiences, including the best feature films and one of a kind special events.
SIFF Cinema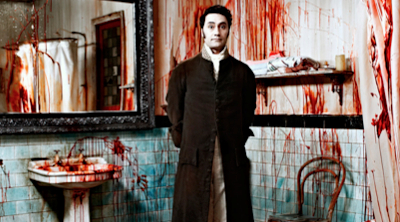 From the creators of "Flight of the Conchords" comes this hilarious mockumentary about four vampire roommates who squabble over household chores, struggle to keep up with the latest trends, cruise the clubs, and antagonize the local werewolves. Oh yeah, they also have a very, very strict diet.
Now Playing Uptown plus Egyptian Midnights Mar 6 & 7
Free Parking
UPTOWN AND FILM CENTER
Mon-Fri after 6:00PM, Sat-Sun and holidays after 10:00AM
Parking Lots are located on 1st Ave W between Republican and Harrison St.
Collect your parking pass at the box office and place it on your dashboard.
Become a Member
SIFF Members get it!
Membership begins with a contribution of $55 and more than pays for itself! In addition to great Festival discounts, Members save $5 on tickets to SIFF Cinema, receive free popcorn, take $20 off IndieFlix subscriptions, and attend special Members-only screenings.
Learn more here.