SIFF Cinema presents year-round film going experiences, including the best feature films and one of a kind special events.
SIFF Cinema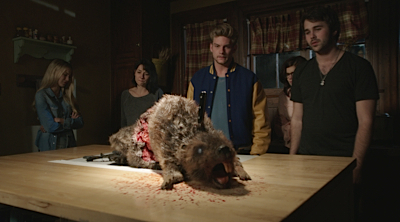 Date Change: Apr 3 & 4 | A group of hard-partying college kids have their relaxing riverside vacation turn into a dam shame when attacked by a swarm of the angriest and deadliest of all rampaging ravenous rodents—the Zombeavers!
Free Parking
UPTOWN AND FILM CENTER
Mon-Fri after 6:00PM, Sat-Sun and holidays after 10:00AM
Parking Lots are located on 1st Ave W between Republican and Harrison St.
Collect your parking pass at the box office and place it on your dashboard.
Become a Member
SIFF Members get it!
Membership begins with a contribution of $55 and more than pays for itself! In addition to great Festival discounts, Members save $5 on tickets to SIFF Cinema, receive free popcorn, take $20 off IndieFlix subscriptions, and attend special Members-only screenings.
Learn more here.