Educators
SIFF conducts technical trainings for educators throughout Washington. In addition, we collaborate with organizations such as Adobe Youth Voices and KCTS in providing year round media-literacy workshops and support for middle and high school teachers. To learn more about our programs, continue reading or contact us.


April 19, 2014
Special Advance Screening of Fed Up
USA | 2014 | 92 minutes
All Educators are invited to this FREE Teacher Screening of Fed Up at the SIFF Film Center Auditorium. Before the screening SIFF Educational Programs Manager Dustin Kaspar will be sharing information about the various ways schools and teachers can be involved with SIFF at the Festival.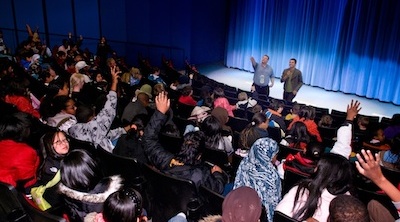 We have expanded our School Screenings program into year-round opportunities for school classes to realize cinema literacy into their curriculums.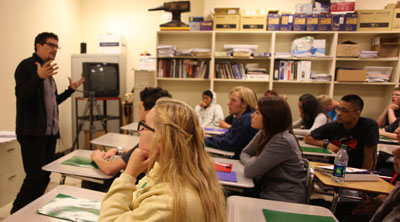 Throughout the year, we bring more than 100 international filmmakers and industry professionals to Seattle.