FutureWave
FutureWave works with schools and community organizations to provide youth with digital cinematic skills that empower and foster the art of storytelling.
Believing digital literacy is a valuable tool for youth development, FutureWave offers opportunities for students and educators to connect with SIFF and the local filmmaking community. FutureWave places filmmaker artist residencies in classrooms ranging from kindergarten to college, sponsors school screenings, and holds professional development workshops for teachers on ways to use films as a learning device in the classroom.
FutureWave also supports films curated for youth viewing during the Seattle International Film Festival through programs like Films4Families and the FutureWave Youth Jury. Finally, FutureWave celebrates young artists through SuperFly and SIFF's FutureWave Shorts programs, featuring films by youth under the age of 19.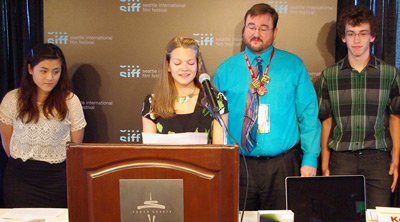 SIFF Education invites youth of all ages to particpate in our Films4Families and FutureWave juries during SIFF 2015.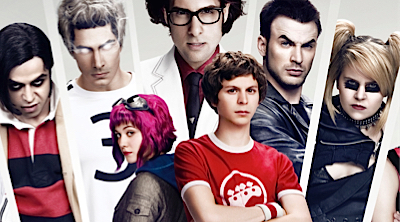 February 14, 2015
USA | 2010 | 113 Minutes
Free Candy Power-ups! SIFF FutureWave presents this special Valentine's Day screening of Edgar Wright's romantic, action-packed, star-studded, video-game-inspired classic. Special "Teens Only" screening for Ages 13-20. Proof of age may be required for admittance if you look too old! All seats only $5.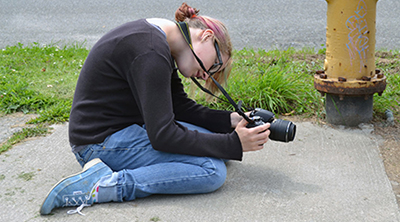 February 21, 2015
Crash Kids is a non-competitive movie production challenge that takes participants from movie concept to movie screening over the course of a day. Attending children (aged 8 - 12) work with a professional media educator to create a short film in collaboration with other children in just eight hours.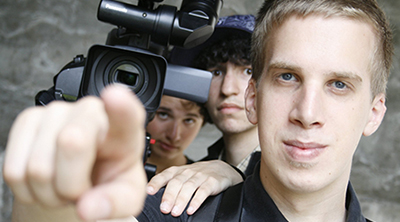 March 7
Crash Student is based on the Crash Cinema filmmaking challenge fine tuned for high school and college students. Can you create a compelling, cohesive film in just eight hours? Find out at SIFF and NFFTY's Crash Student. On March 7, SIFF is partnering with Adobe Youth Voices to "Create With Purpose" making films that address subjects which effect students and their community.