Linoleum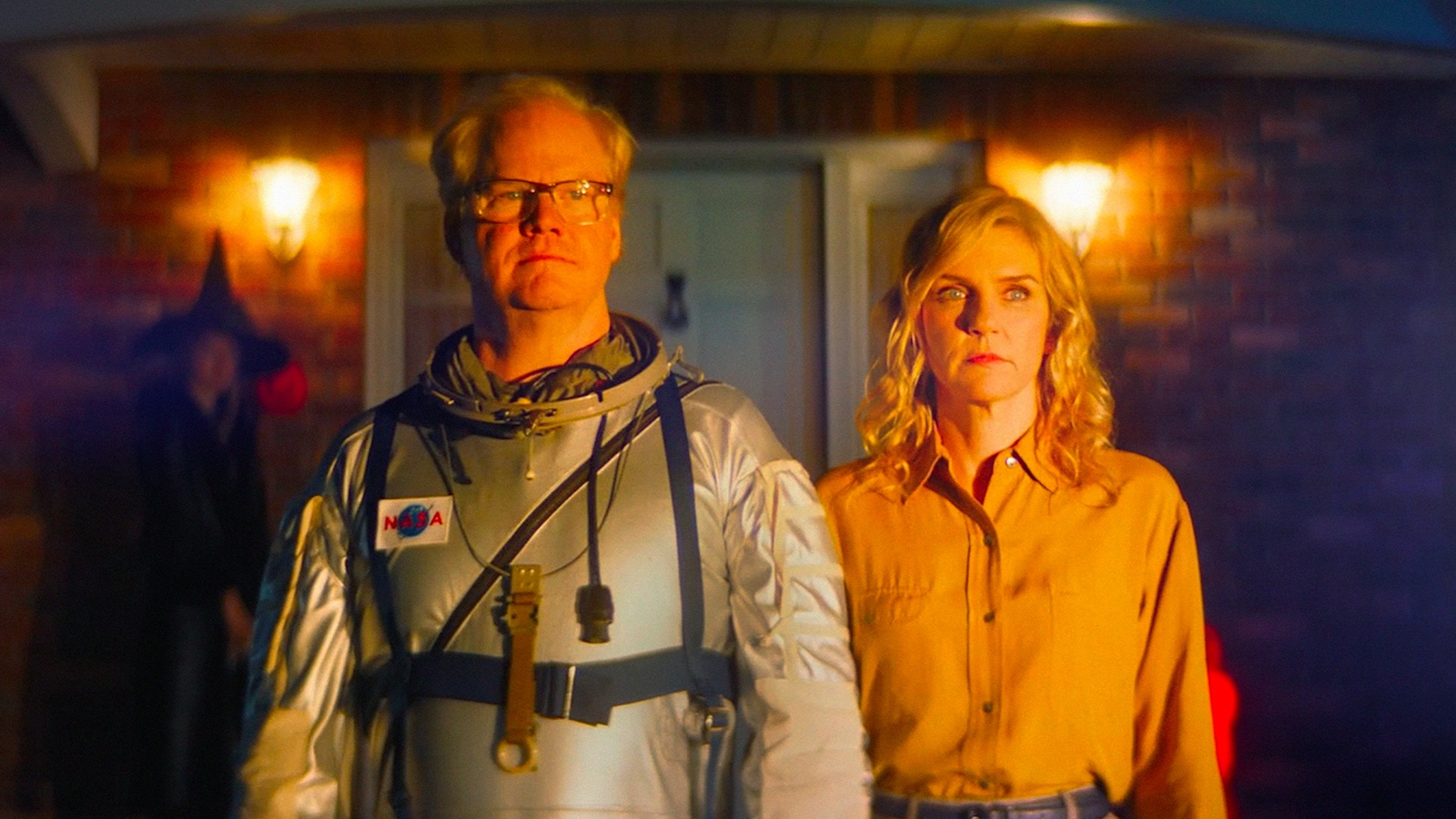 March 24 - 30, 2023
Comedian and bestselling author Jim Gaffigan ("Beyond the Pale") stars as the host of a failing local access children's science show who, when a satellite crashes near his suburban home, decides to build a rocket to outer space in this unusual drama.
"A surprising and poignant reflection on what it means to live a fulfilling life, the memories and evocations of which will swell within you long after they've passed." – Trace Sauveur (The Austin Chronicle)
Strange things are afoot in Fairview Heights, Ohio. Cameron Edwin (comedian and bestselling author Jim Gaffigan, "Beyond the Pale") hosts "Above and Beyond," a local access children's science show in the vein of "Bill Nye the Science Guy" and "Watch Mr. Wizard," but life isn't going so great. He and his wife Erin (Rhea Seehorn, "Better Call Saul") are considering a divorce, his dreams of becoming an astronaut seem long gone, and he may just be losing his show to an astrophysicist that looks suspiciously like him, only younger and better-looking. Meanwhile, Erin is having career woes of her own and their high-school-aged daughter Nora (Katelyn Nacon, "The Walking Dead") is confused by her sudden attraction to the new boy in town. When a satellite crashes in the backyard of their suburban home, Cameron takes the opportunity to rebuild it into a homemade rocket ship that will shoot him into outer space. As a series of bizarre events occur that causes this dysfunctional family to question their own reality, timelines expand and contract, identities meld, and nothing is as it once seemed.
— Marcus Gorman
Director:

Colin West

Principal Cast:

Jim Gaffigan, Rhea Seehorn, Katelyn Nacon, Tony Shalhoub, Michael Ian Black

Country:

USA

Year:

2022

Running Time:

101 min

Producer:

Chadd Harbold, Dennis Masel, Chad Simpson

Screenplay:

Colin West

Cinematographers:

Ed Wu

Editors:

Keara Burton

Music:

Mark Hadley

Website:

Official Film Website

Filmography:

Double Walker (2021)

Language:

English

International Sales:

United Talent Agency