Volunteer
SIFF Volunteers are key to the success of SIFF Cinema, Seattle International Film Festival, and SIFF Education.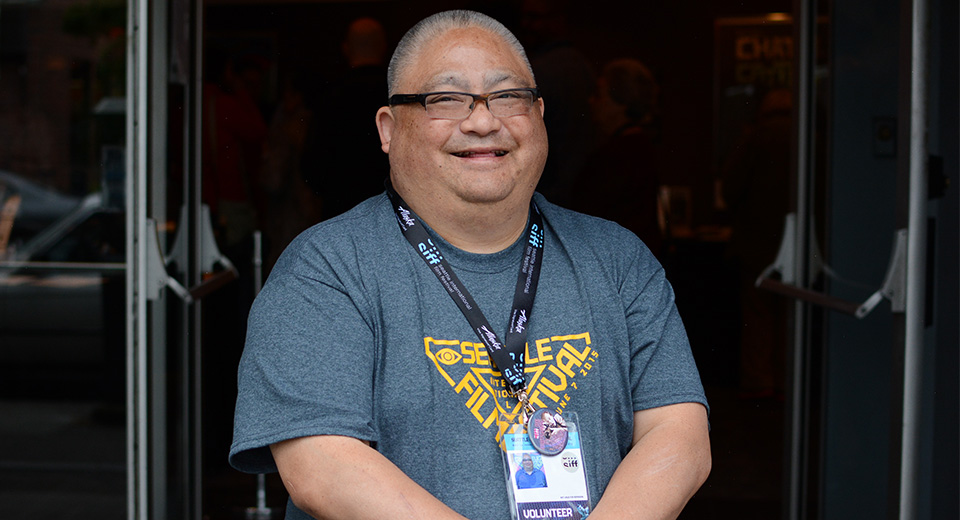 Annual volunteer trainings have been completed for the 2018 festival. We continue to need volunteers throughout the festival, especially toward the end.
Prospective volunteers may still register and take on shifts as they are available.
Information about registering and volunteering can be found below. Opportunities to participate in 2019 will be posted here following the current festival.
---
Our volunteers are an essential piece of Festival success. As a volunteer, you will meet tons of people and, of course, see great films! Whether you're a Festival newbie or a seasoned Festival pass-holder, anyone over the age of 16 years-old can volunteer. From students to retirees, the only requirement we have for our Festival volunteers is a love for exceptional films!
"Volunteering at SIFF has brought me long-lasting friendships. Originally I volunteered because I love films; I continue because of the fun, friendly, and happy people."—Shawn, SIFF Volunteer since 2011
Download the 2018 Festival Volunteer Compendium
---
VOLUNTEER APPRECIATION
Vouchers
SIFF is extremely grateful to our volunteers for all the work they do to ensure the Festival goes off without a hitch. We are pleased to award our volunteers with vouchers that are redeemable for Festival and SIFF Cinema tickets, as well as SIFF Membership. For every two hours you volunteer, you will receive a voucher. One voucher equals one ticket. Vouchers are transferable, but the sale of vouchers is strictly prohibited. Some programs and films prohibit the use of vouchers; please check listings.
SIFF Membership
To continue your film journey after the Festival ends, you can redeem five vouchers to receive a one-year Enthusiast Membership. With an additional $70, you can upgrade to the Benefactor level. Fill out the Vouchers for Membership Form.