Volunteer
SIFF Volunteers are key to the success of SIFF Cinema, Seattle International Film Festival, and SIFF Education.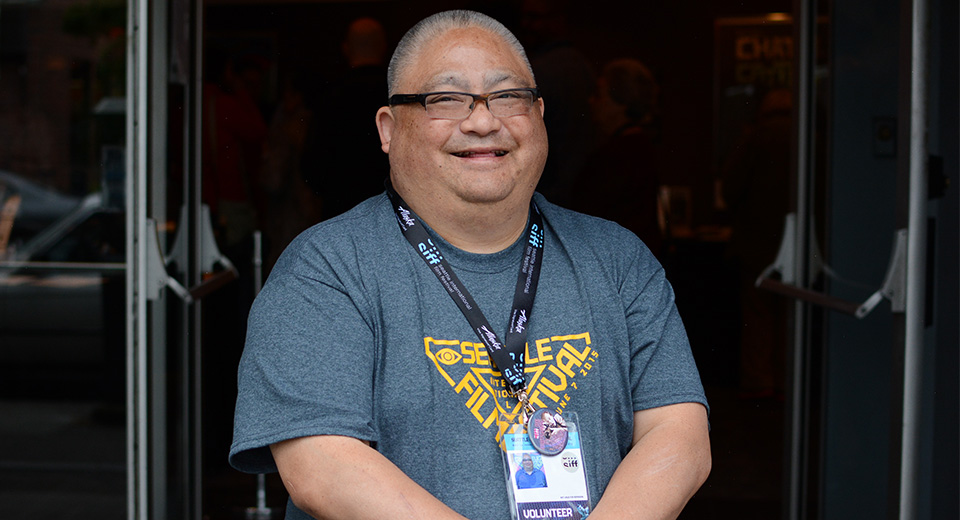 Our volunteers meet tons of people and, of course, see great films! Anyone at least 16-years-old can volunteer, from students to retirees, from Festival newbies to Festival pass-holders.
"Volunteering at SIFF has brought me long-lasting friendships. Originally I volunteered because I love films; I continue because of the fun, friendly, and happy people."—Shawn, SIFF Volunteer since 2011
BENEFITS
Vouchers
SIFF is pleased to award our volunteers with vouchers that are redeemable for Festival and SIFF Cinema tickets, as well as SIFF Membership. For every two hours you volunteer, you will receive a voucher. One voucher equals one ticket. Five vouchers equal an Enthusiast Membership. Vouchers are transferable, but the sale of vouchers is strictly prohibited. Some programs and films prohibit the use of vouchers; please check listings.
SIFF Membership
You can redeem five vouchers to receive a one-year Enthusiast Membership or with an additional $70 you can upgrade to the Benefactor level. Download the Vouchers for Membership Form.