Work at SIFF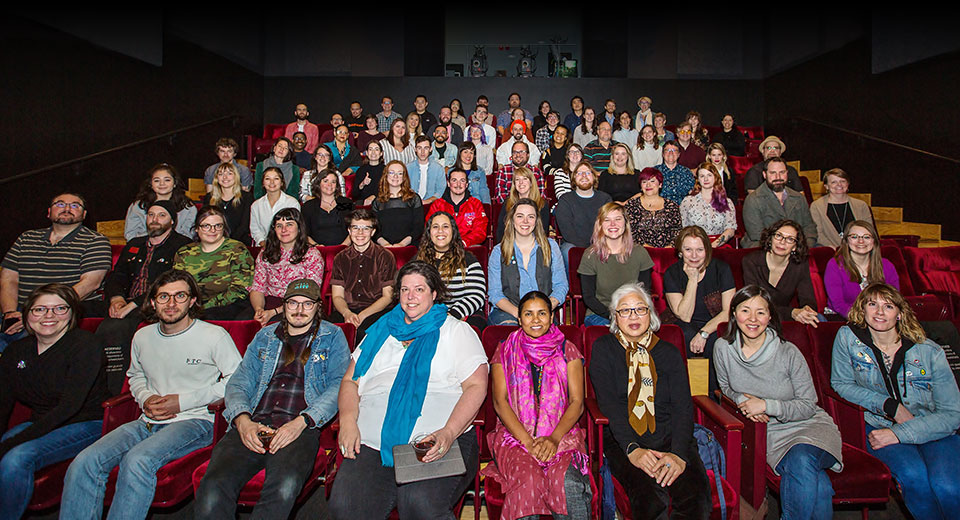 SIFF employees not only champion diverse voices in film, but are experts in fun. Our team consists of passionate film-lovers, esteemed nonprofit leaders, skilled box officers and ushers, innovators in creative marketing, programmers with a collective encyclopedic knowledge of film (and impeccable taste), popcorn aficionados, and more.
Join our team and become a champion of creating experiences that bring people together to discover extraordinary films all year long.
---
JOBS
Event Planning & Outreach Associate
The Event Planning & Outreach Associate is responsible for collaborating with the SIFF Cinema Events Team to generate event concepts and build and maintain relationships with external stakeholders who can serve as marketing partners and/or provide access to event content/experts.
SIFF Cinema Floor Staff
The SIFF Cinema Floor Staff are responsible for ensuring excellent service and professional courtesy to internal and external customers at our SIFF Cinema locations.
Executive Director
SIFF seeks an Executive Director to lead our organization at one of the most exciting times in our history. We have been actively transforming from being primarily focused on a world-class festival to additionally providing year-round entertainment and education to the broader Puget Sound community. Reporting to the Board of Directors, the new Executive Director will lead SIFF—a non-profit organization with a $5M+ annual budget, a year-round staff of ~60 people, 90 seasonal staff, hundreds of volunteers, and a 20+ person Board of Directors.
---
INTERNSHIPS
There are no internship openings currently. Please check back soon!
---
About SIFF
Founded in 1976, SIFF creates experiences that bring people together to discover extraordinary films from around the world with the Seattle International Film Festival, SIFF Cinema, and SIFF Education. Recognized as one of the top film festivals in North America, the Seattle International Film Festival is the longest, most highly attended film festival in the United States, reaching nearly 140,000 annually. The 25-day festival is renowned for its wide-ranging and eclectic programming, presenting over 400 features, short films, and documentaries from over 90 countries each year. SIFF Cinema exhibits premiere theatrical engagements, repertory, classic, and revival film showings 363 days a year on five screens at the SIFF Cinema Uptown, SIFF Cinema Egyptian, and SIFF Film Center, reaching more than 175,000 attendees annually. SIFF Education offers educational programs for all audiences serving more than 10,000 students and youth in the community with free programs each year.
SIFF is an equal opportunity employer. We seek to hire candidates that reflect the cultural diversity of our community. We believe every employee has the right to work in an environment free from unlawful discrimination as is consistent with our commitment to diversity, respect, and inclusion. Consistent with applicable federal, state, and local laws, SIFF provides all employees and applicants with equal opportunity in all aspects of the employment relationship.

All employees of SIFF share the responsibility of ensuring that our EEO policy is fully supported throughout all levels of our organization and in our business relations.