Work at SIFF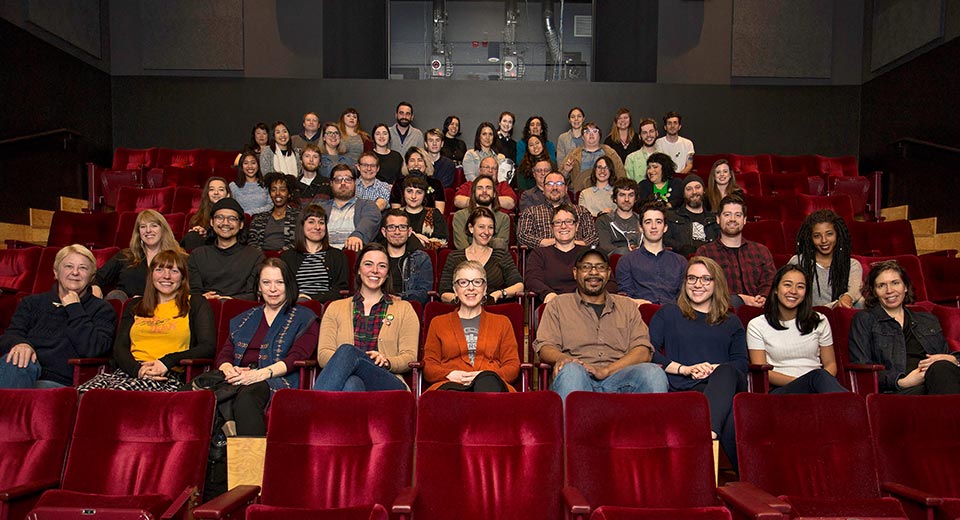 SIFF employees not only champion diverse voices in film, but are experts in fun. Our team consists of passionate film-lovers, esteemed nonprofit leaders, skilled box officers and ushers, innovators in creative marketing, programmers with a collective encyclopedic knowledge of film (and impeccable taste), popcorn aficionados, and more.
Join our team and become a champion of creating experiences that bring people together to discover extraordinary films all year long.
---
JOBS
There are currently no vacancies at SIFF. Please check back for future opportunities.
---
INTERNSHIPS
Festival Marketing Photography Intern
The Festival Marketing Photography Intern is responsible for photographing the people, places, and happenings at various venues and events throughout the Festival for use by the department. Reporting to the Marketing Manager, this position focuses on capturing images in support of our marketing and public relations strategy to increase attendance and engagement with the 43rd Seattle International Film Festival. Download full job description.
Festival Guest Relations Intern
The Festival Guest Relations Intern is responsible for performing a wide variety of tasks to assist the Guest Relations Department with meeting the travel, accommodation and hospitality needs of our visiting filmmakers, celebrities, media professionals and other guests of the Seattle International Film Festival. This position may report to the Guest Relations Coordinator, Travel Coordinator, or Suite Coordinator or may float between various staff to assist throughout the department. Download full job description.
Festival House Coordinator Intern
The Festival House Coordinator Intern facilitates the front of house needs at a specified festival venue. Under the direction of a Festival venue Manager, this position provides on-site coordination of festival crew volunteers. Download full job description.
---
About SIFF
The Seattle International Film Festival-our annual 25-day film festival founded in 1976-is the largest, most highly-attended film festival in the United States. The Festival is known for its eclectic programming with more than 400 features, short films, and documentaries from more than 80 countries screened at theaters all across Seattle. In addition to the Festival held May through June, SIFF presents films year-round on its five screens across the city (SIFF Cinema Uptown, SIFF Cinema Egyptian, and the SIFF Film Center at Seattle Center, home of our administrative office). SIFF's education programs reaches over 13,000 attendees annually with filmmaking camps, youth opportunities, film appreciation classes, and more.
SIFF is an equal opportunity employer. We seek to hire candidates that reflect the cultural diversity of our community. We believe every employee has the right to work in an environment free from unlawful discrimination as is consistent with our commitment to diversity, respect, and inclusion. Consistent with applicable federal, state, and local laws, SIFF provides all employees and applicants with equal opportunity in all aspects of the employment relationship.

All employees of SIFF share the responsibility of ensuring that our EEO policy is fully supported throughout all levels of our organization and in our business relations.