Menus-Plaisirs Les Troisgros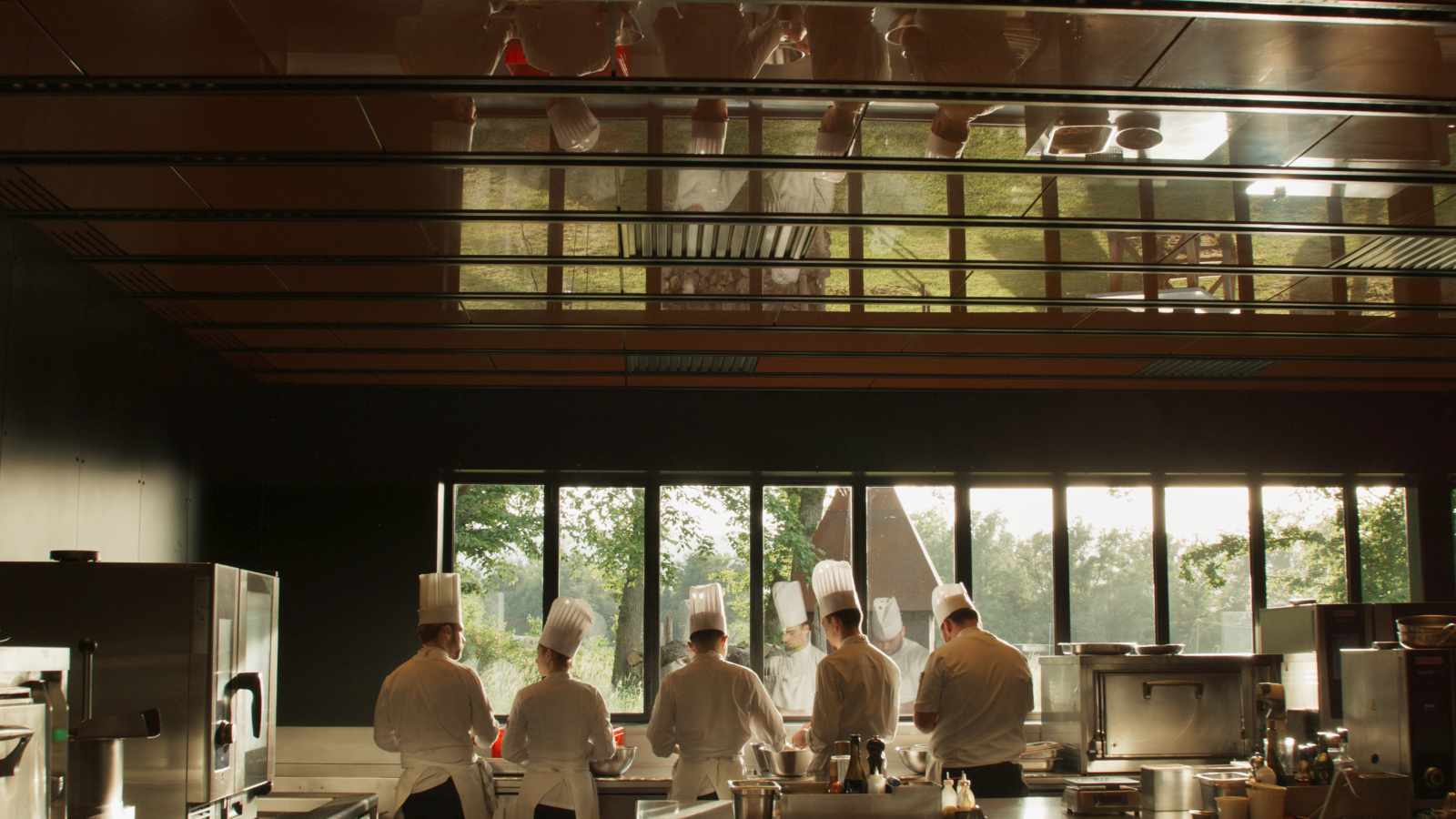 Now Playing - Dec 13, 2023
A food-lover's dream, legendary documentarian Frederick Wiseman's latest film is a luxurious look behind-the-scenes of France's celebrated restaurant La Maison Troisgros, which has held three Michelin stars for over five decades.
Tickets
Select showtime for pricing and tickets.
"Uncovering the sophisticated alchemy that makes such places not only run flawlessly, but serve up groundbreaking dishes that are also locally sourced." —Hollywood Reporter
Esteemed French restaurant La Maison Troisgros has held three Michelin stars for over 50 years, which is almost as long as the career of the august filmmaker Frederick Wiseman, who just celebrated his 93rd birthday. Here, Wiseman focuses his curiosity on the rarefied world of the Troisgros family, who have operated their vénérable establishment for four generations, capturing a unique period of transition as long-time proprietors Michel and Marie-Pierre gradually pass the reins over to their sons. Pleasantly attentive, but not intrusive, over the course of four hours, Wiseman and cameraman James Bishop immerse us in the restaurant staff's daily quest for perfection from multiple perspectives—from the selection of the morning produce at market and the creation of the daily specials, to fastidiously planning out the experience for each of the day's guests—everyone constantly searching for the Menus Plaisirs, the "small pleasures" that make for an exceptional dining experience.
Director:

Frederick Wiseman

Premiere Status:

Seattle

Country:

France, USA

Year:

2023

Running Time:

240 min.

Producer:

Frederick Wiseman, Karen Konicek, Olivier Giel

Cinematographers:

James Bishop

Editors:

Frederick Wiseman

Website:

Official Film Website

Filmography:

EX LIBRIS - The New York Public Library (2017), La Danse: The Paris Opera Ballet (2009)

Language:

French, English

US Distributor:

mTuckman media, inc.