Past Lives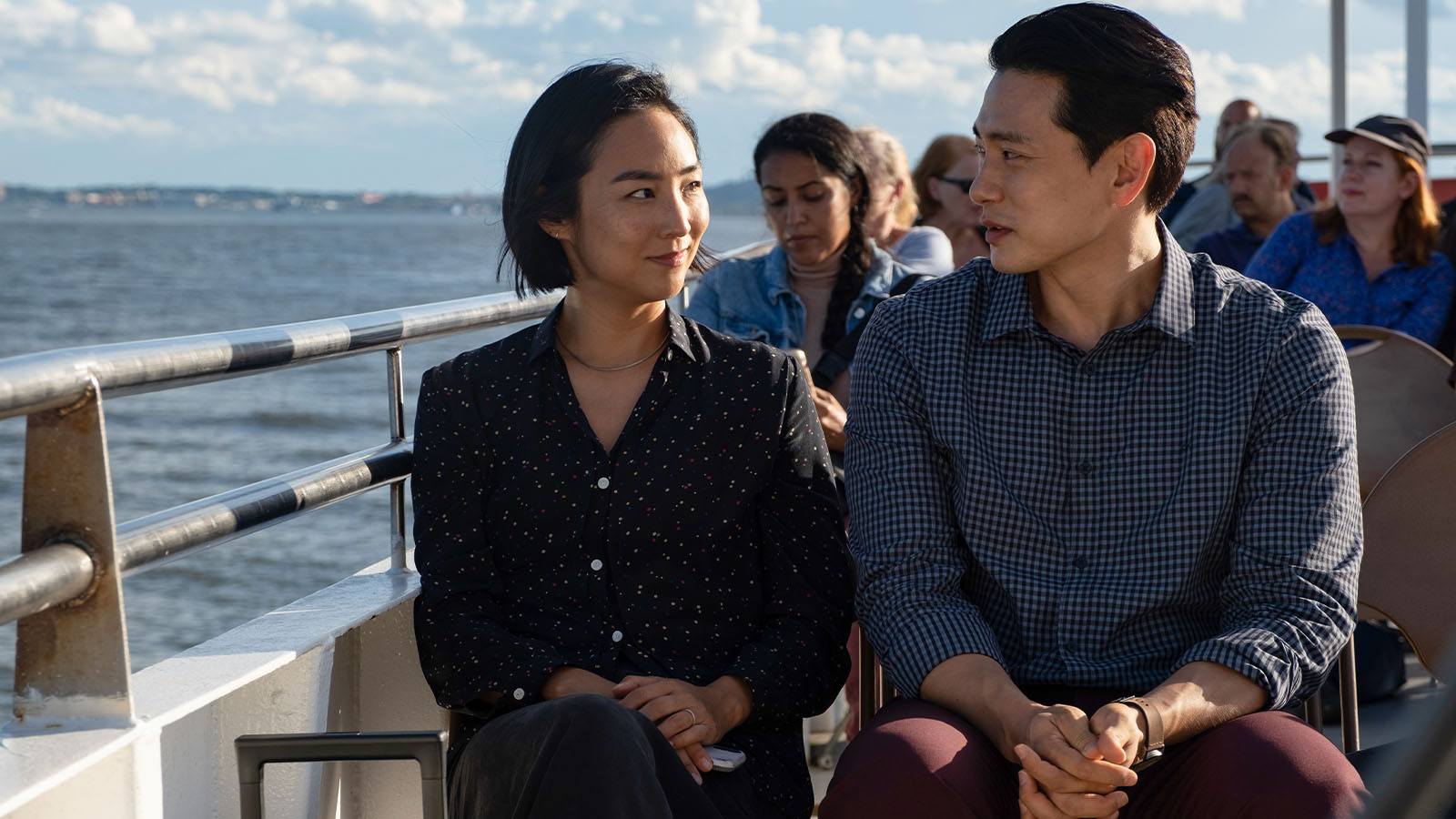 Opens June 15, 2023
Korean-Canadian playwright Celine Song ("Endlings") makes her directorial debut with this beautiful and delicate romance about the depth of love and connection, as two childhood best friends reunite years after an untimely separation.
Tickets
Select showtime for pricing and tickets.
Fate often plays center stage in most stories about "love triangles" and seemingly random romantic connections, but few of these characters are given much room for free choice. In Celine Song's remarkably mature and accomplished debut feature Past Lives, fate is not viewed as a predetermined pathway but as a more intertwined concept (known in Korean as inyeon) that the simple choices we make are all predicated on countless irrevocable pathways taken before, sometimes with heartbreaking results. Set in three distinct time periods, the film follows a Korean woman named Nora (Greta Lee), who emigrated to Canada at age 12 and is pursuing a career as a playwright in New York City. Hae Sung (Teo Yoo) is an old childhood crush Nora used to have in grade school back in Seoul. The two reconnect for the first time in 12 years via Skype (remember that?) and begin to develop an even stronger bond online across two continents. In her offline world, however, Nora falls in love with and marries a New Yorker named Arthur (John Magaro). After another 12 years pass, the still-single Hae Sung finally visits the U.S. and meets Nora in person for the first time as adults. The tangled inyeon of Nora, Hae Sung, and Arthur is handled not as melodrama but as a subtle simmer of quiet tension, heightened by inner anguish over missed opportunities and the clash of Korean and American cultures. Based on similar events in writer/director Song's real life, Past Lives is a modern, understated romance about navigating the shifting shoals of love and regret. The performances are so delicately restrained throughout that when third-act emotions finally emerge, they land with a devastating punch.
—Randy Woods
Director:

Celine Song

Principal Cast:

Greta Lee, Teo Yoo, John Magaro

Country:

USA, Korea

Year:

2023

Running Time:

106 min.

Producer:

David Hinojosa, Pamela Koffler, Christine Vachon

Screenplay:

Celine Song

Cinematographers:

Shabier Kirchner

Editors:

Keith Fraase

Music:

Christopher Bear, Daniel Rossen

Website:

Official Film Website

Filmography:

Debut Feature Film

Language:

English, Korean

Has Subtitles:

Yes

US Distributor:

A24