Seattle Polish Film Festival: Woman on the Roof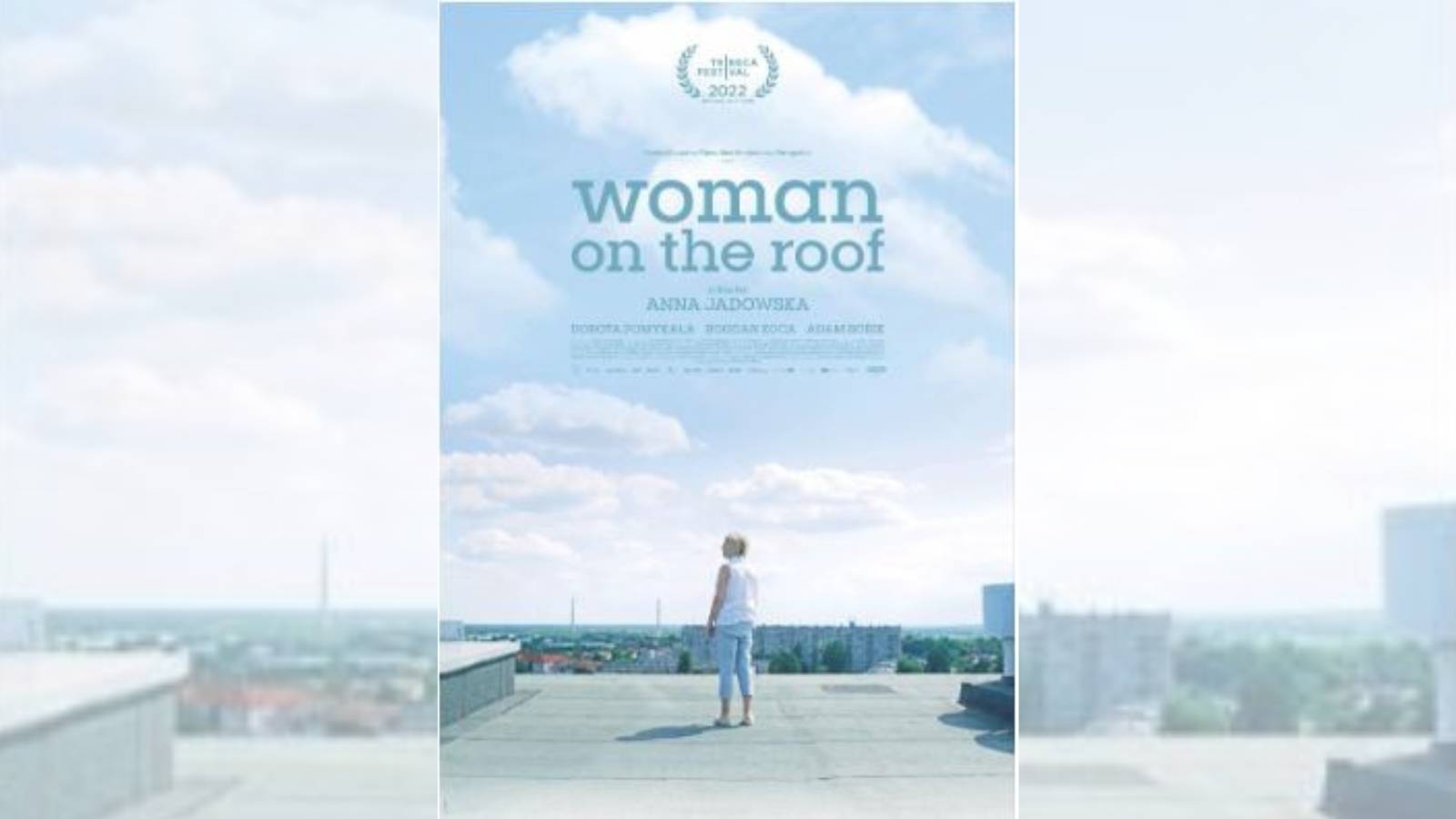 October 15, 2023
Mira, a 60 year-old woman, appears to have a normal life. One morning she starts her day like any other, wakes up early, puts her family's clothes out to dry, purchases food for her fish and commits a bank robbery with a kitchen knife. She discovers her need for money is surpassed only by her need for love.
SIFF year-round passes and vouchers are not valid for this screening.
Mira Napieralska ( Dorota Pomykała)- a respected midwife in the pre-retirement age - lives with her husband and their thirty-year-old son. Over the years, the ties in this family have apparently loosened, although the son shows a little more empathy and understanding to Mira than her husband. The morning starts like every other day: Mira goes about her daily household chores, and after leaving the apartment, she makes a small purchase at the pet store. Then, unexpectedly, she decides to do something that no one would expect from an older woman. This desperate step will have serious legal consequences even before we know the reasons for it. It will also begin to leave its mark on family relationships, professional career and the psycho-emotional state of Mira. The setting of the action "Women on the Roof" becomes the starting point for an existential drama: a study of a life catastrophe that can lead a person to feel lonely among loved ones, and thus helpless in the face of a difficult situation.
Director:

Anna Jadowska

Principal Cast:

Dorota Pomykała, Bogdan Koca, Adam Bobik

Country:

Poland

Year:

2022

Running Time:

97 min.

Language:

Polish

Has Subtitles:

Yes