She Marches in Chinatown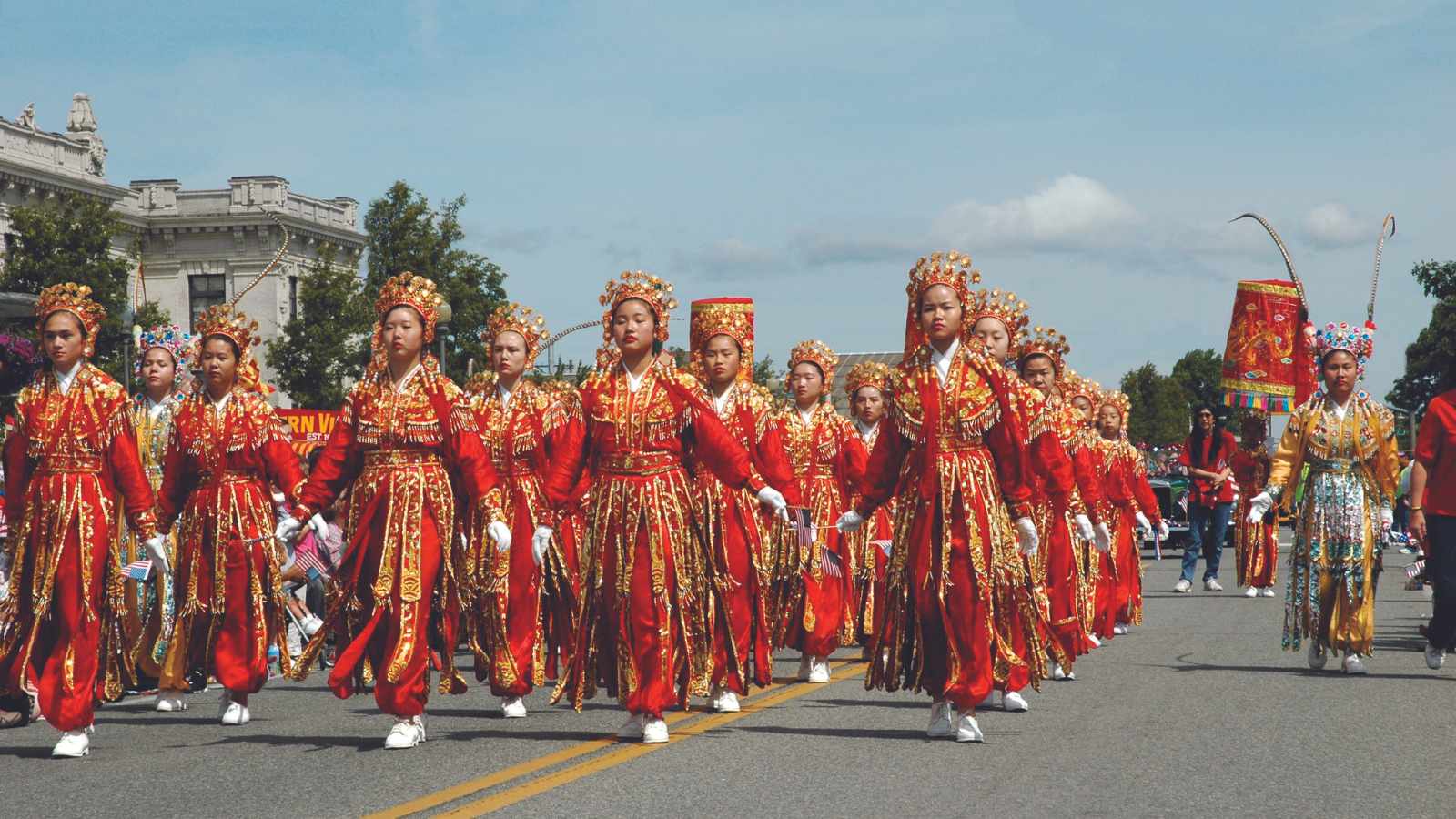 October 14, 2023
The Seattle Chinese Community Girls Drill Team is the only drill team in the world to combine Chinese opera costumes with American military style drills. Currently at a crossroads, the team has empowered Asian American females for over 70 years and remains an iconic parade favorite.
Free screening with a Q&A from the director, producer, and members of the drill team, as well as a performance from the Seattle Chinese Community Girls Drill Team. Co-presented with Chenanigan Films.
Tickets
Select showtime for pricing and tickets.
Saturday, October 14, 2023
In 1952, an unlikely group formed in Seattle's Chinatown. A group of Asian American high school girls wanted to be of service to the community, and approached Ruby Chow, a Chinese American politician and civic activist whose husband was a Cantonese Opera singer who had experience working with elaborate classic Chinese costumes. Ruby was also friends with a Seattle Police officer named Ted Yerabek, who taught the girls American military drills. That's how the Seattle Chinese Community Girls Drill Team was formed. For 70 years, they have performed at parades all around Washington state, inspiring generations.
This history is shared by Ruby Chow and her daughter Cheryl Chow from footage filmed in 2002. Cheryl took over the drill team in the 80s at the peak of their popularity when the drill team had 100 members. The team is about to celebrate their 70th anniversary at a challenging time: in the wake of the pandemic participation has dropped to 30 members, but the spirit of the drill team lives on!
She Marches in Chinatown is an inspiring story about belonging, identity, sisterhood, leadership, and a community that has flourished among a diverse group of women with backgrounds that represent a variety of sexual orientations, races, and ages. It is about a group that thrives despite being in a neighborhood targeted by hate and discrimination. As one superfan puts it, "Please don't go away – Seattle needs you!"
Director:

Della Chen

Principal Cast:

Ruby Chow, Cheryl Chow, Colleen McKisson, Celina Tran, Sarah Morningstar

Year:

2023

Producer:

Amy Benson

Cinematographers:

Philip Townsend

Editors:

Jason Chen, Dina Guttmann

Website:

Official Film Website