Korean Horror: The Wailing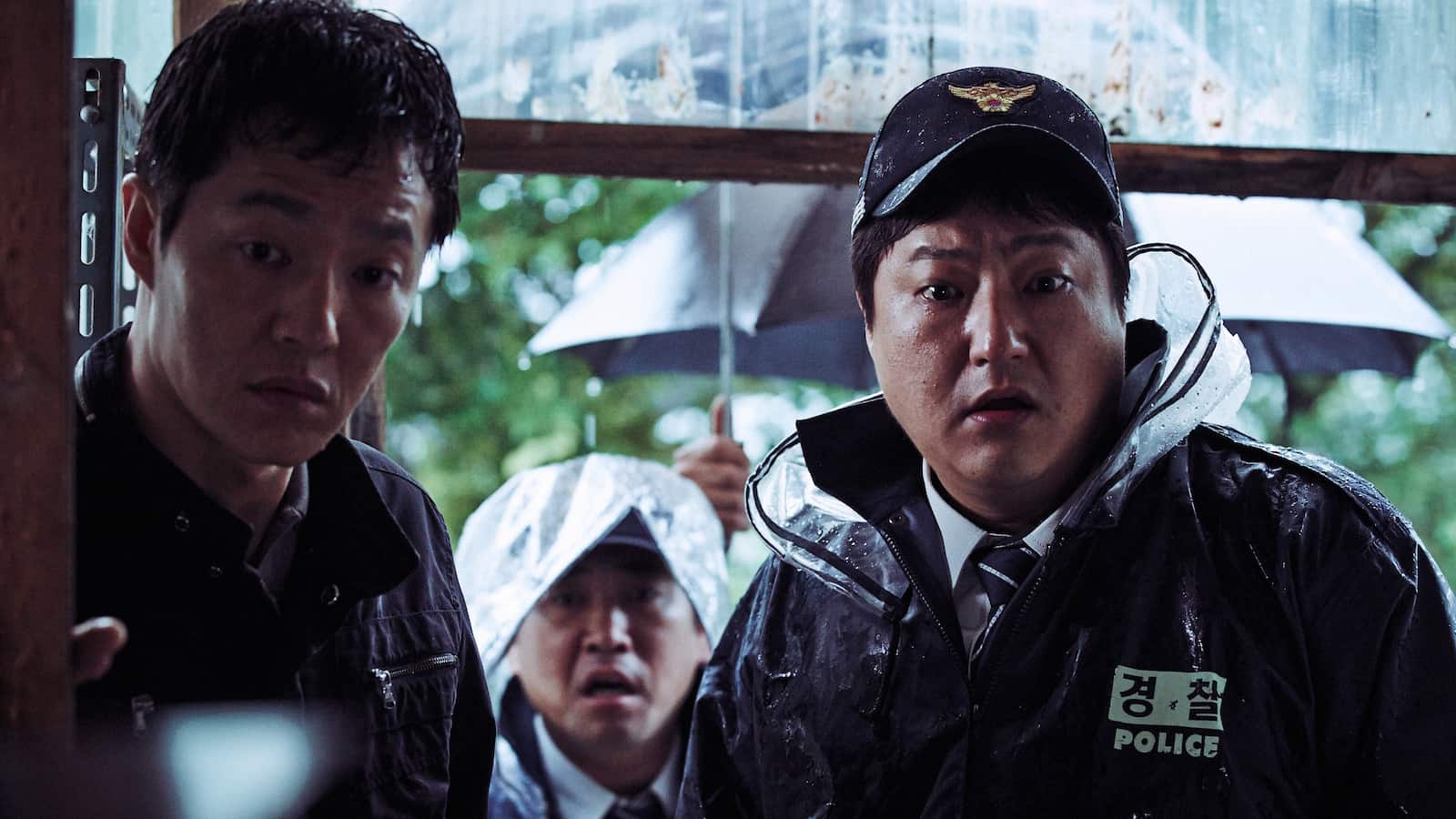 October 22, 2023
Korean Horror Film Talk & Screening Series
When a rural town is suddenly plagued with a bizarre and violent disease, the local police begin to suspect a foreign newcomer. But who can be believed, and what can you believe in?
Related Event
In week three, we unpack the fear of the foreign and its specific manifestations in Korean history through the folk horror masterpiece The Wailing (2016) and Bong Joon-ho's monster movie, The Host (2006).
Tickets
Select showtime for pricing and tickets.
The rural mountain village of Gokseong is suddenly terrorized by a bizarre disease that causes locals to violently kill one another. Completely out of his depth, police officer Jong-goo investigates the breakout, with villagers' accusations leading him to a recently arrived Japanese stranger. When his loved ones become the next target, Jong-goo must shed any skepticism of the spiritual and the demonic as his very belief in what's real will be tested. A slow burning nailbiter up until the very last scene, The Wailing plays into the conflicts between familiar and foreign, tradition and modernity, faith and logic, and evil and good to shocking results. As Variety's Maggie Lee writes of this critically acclaimed masterwork, "There's nothing scarier than not knowing what you should be scared of."
Content Advisory: Depiction of suicide, allusions to sexual abuse, anti-Japanese slurs, possession, blood and gore, body horror, violence against animals, spirits.
Director:

Na Hong-jin

Principal Cast:

Kwak Do-won, Hwang Jung-min, Kunimura Jun, Chun Woo-hee, Hwan-hee Kim

Country:

South Korea

Year:

2016

Running Time:

157 min.

Producer:

Suh Dong Hyun, Ho Sung Kim

Screenplay:

Na Hong-jin

Cinematographers:

Hong Kyung-pyo

Editors:

Sun-Mun Kim

Language:

Korean