Who We Are: A Chronicle of Racism in America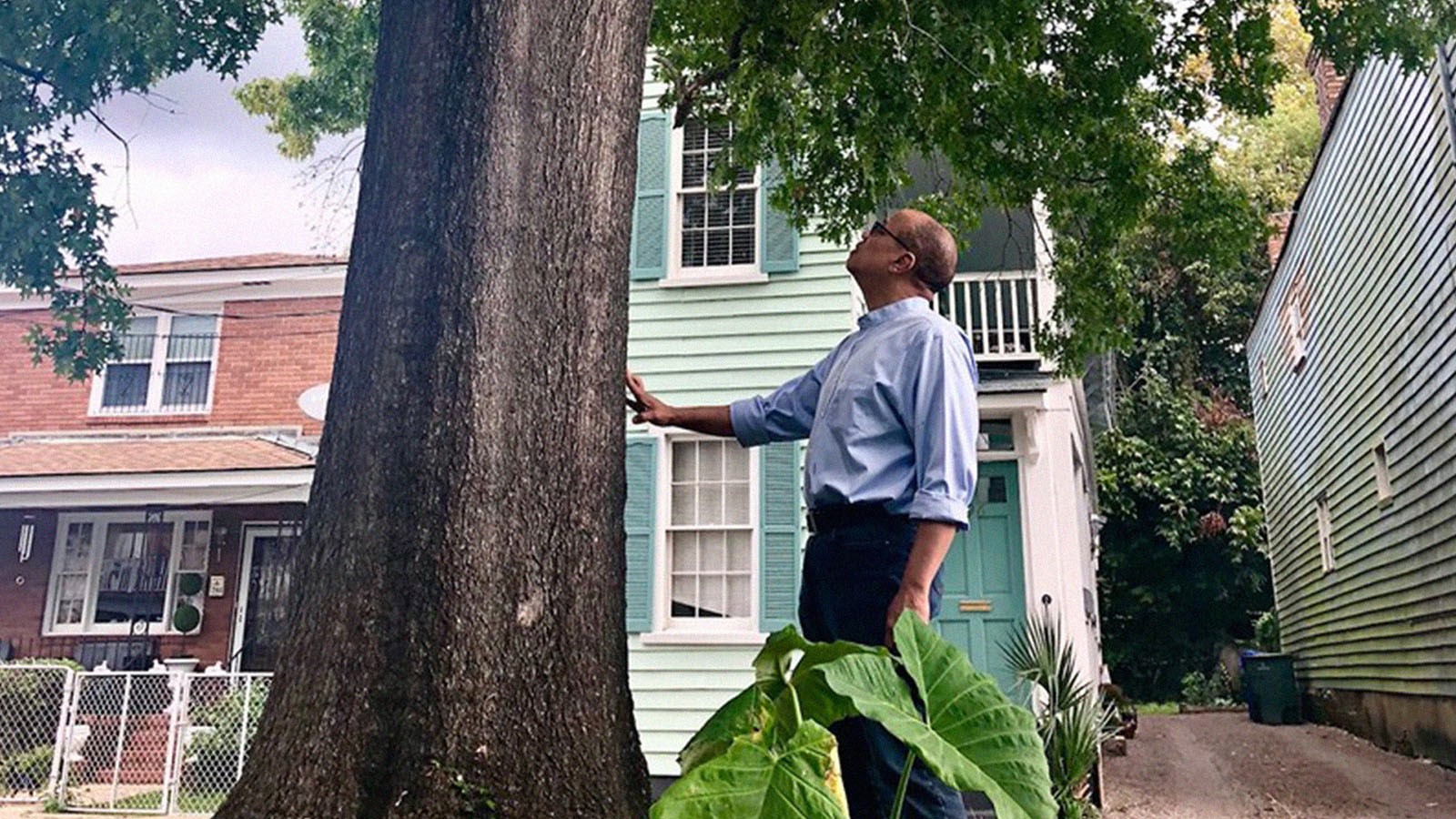 February 10 - March 3, 2022
Interweaving lecture, personal anecdotes, interviews, and shocking revelations, former ACLU deputy legal director Jeffery Robinson draws a stark timeline of anti-Black racism in the United States, from slavery to the modern myth of a post-racial America.
STREAMING TICKETS
Who We Are: A Chronicle of Racism in America features former ACLU Deputy Legal Director Jeffery Robinson (who has spent much of his career in Seattle) challenging all of us to examine who we are, where we come from, and who we want to be. Anchored by Robinson's engrossing stage presentation, the film interweaves historical and present-day archival footage, Robinson's personal story, and vérité and interview footage capturing Robinson's meetings with Black changemakers and eyewitnesses to history. From a hanging tree in Charleston, South Carolina, to a walking tour of the origins of slavery in colonial New York, to the site of a 1947 lynching in rural Alabama, the film brings history to life, exploring the enduring legacy of white supremacy and our collective responsibility to overcome it. Robinson shows how legalized discrimination and state-sanctioned brutality, murder, dispossession, and disenfranchisement continued long after slavery ended, profoundly impeding Black Americans' ability to create and accumulate wealth as well as to gain access to jobs, housing, education, and healthcare. Weaving heartbreak, humor, passion, and rage, Robinson's words lay bare an all-but-forgotten past, as well as our shared responsibility to create a better country in our lifetimes. That the film achieves all the above in under two hours is a testament to Robinson's commanding knowledge of the history and co-directors Emily Kunstler and Sarah Kunstler's commitment to amplifying Robinson's words with efficient and significant visual storytelling.
Director Biography
Emily Kunstler was a video producer for Democracy Now!, an independent national television and radio news program, and a studio art fellow with the Independent Study Program of the Whitney Museum of American Art. She is also a co-founder of the Kent State Truth Tribunal. In 2000, along with her sister, Sarah, Emily co-founded Off Center Media, a production company that produces documentaries exposing injustice in the criminal justice system. Off Center Media films have contributed to campaigns to stay executions, convince decision makers to reopen cases, and exonerate the wrongfully convicted. In 2009, the sisters completed William Kunstler: Disturbing The Universe, an award-winning feature documentary, which premiered at the 2009 Sundance Film Festival, was short-listed for the Best Documentary Oscar, and opened the 2010 season of POV on PBS.
Sarah Kunstler is a federal criminal defense attorney practicing in the Southern and Eastern Districts of New York. Together with her sister, Emily, she is a co-founder of Off Center Media, and one of the directors of William Kunstler: Disturbing The Universe (2009).
Director:

Emily Kunstler, Sarah Kunstler

Principal Cast:

Featuring: Jeffery Robinson, Gwen Carr, Dr. Tiffany Crutcher, Carolyn Payne, Josephine Bolling McCall, Commissioner Tami Sawyer

Country:

USA

Year:

2021

Running Time:

117 min.

Producer:

Jeffery Robinson, Sarah Kunstler, Emily Kunstler

Screenplay:

Jeffery Robinson

Cinematographers:

Jesse Wakeman

Editors:

Emily Kunstler

Music:

Kathryn Bostic

Website:

Official Film Website

Awards:

SXSW 2021: Audience Award (Documentary Spotlight), Seattle International Film Festival 2021 (Golden Space Needle Award: Best Documentary)

Filmography:

William Kunstler: Disturbing the Universe (2009)

Language:

English

MPAA Rating:

PG-13