4th World - Indigenous Media Lab
4th World is an annual training for talented emerging and mid-career Indigenous filmmakers, to develop their skills, through industry master classes and hands-on trainings during the Seattle International Film Festival.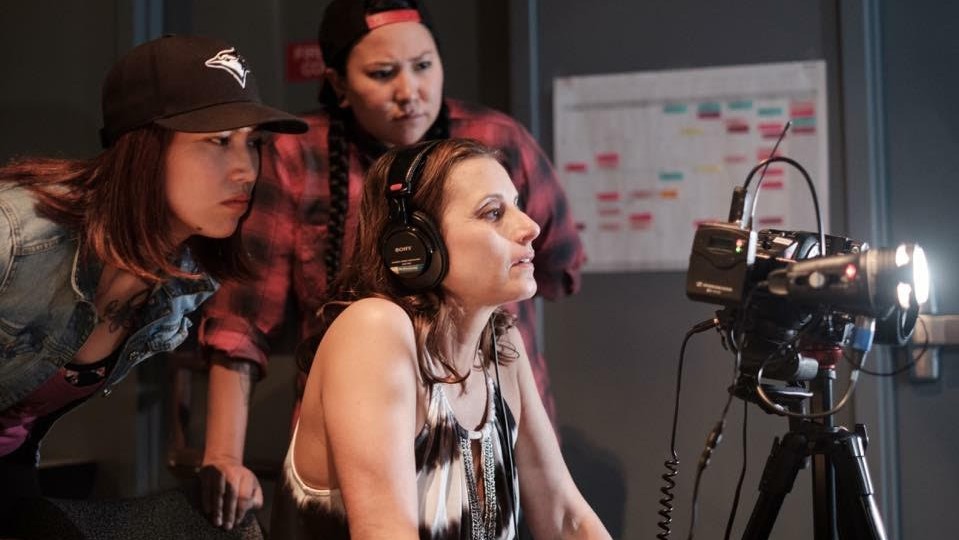 May 25 - 28, 2018
The city of Seattle sits on Coast Salish land, and Washington is home to twenty nine tribal nations and eleven tribal communities, each with its own culture, language, identity, and history. Uniquely located to elevate Native voices, Seattle International Film Festival has a long tradition of celebrating Indigenous film, stories, education and media.

For Indigenous communities, media-making can be many things: a form of self-expression, a method of empowerment, an education in leadership and teamwork, a way of learning about and preserving ones own culture, a way of connecting with their communities and their elders, and a skill that can lead to a satisfying career the creative industries. Indigenous Media adds a new voice to the debate on Native, First Nations, Aboriginal and Indigenous issues-what some call "diversifying the dialogue." As many of these emerging filmmakers' skills and commitment strengthen, they are increasingly seen as determined contributors and visionary creators.
In partnership with Longhouse Media, we are in our fourth year of our training program for emerging and mid-career Indigenous filmmakers, which through intensive workshopping and networking will build access to new skills, connect them to industry professionals and to one another via a cohort model known as 4th World Media Lab. This year's lab will be May 25 - 28, 2018.
SIFF has a long history of supporting innovative Indigenous film, education, and workshops, most notably the nine year formerly annual SuperFly Filmmaking Experience in partnership with Longhouse Media and local Coast Salish tribes. We remain committed to nurturing, highlighting, and raising up diverse talent and voices. 4th World Media Lab is our commitment to showcasing and strengthening the media making talent across the borders within First People communities. In our fourth year of programming, we are excited to present a FREE public screening of Dawnland followed by a robust panel discussion with an all female panel of renowned Indigenous activists at the Seattle Central Library on May 26. In addition, the 4th World Fellows will be workshopping their treatments and learning from engaging presentations with Seed&Spark, NBC/Universal Talent Infusion Programs, and ITVS.
The 2018 Fellows are: Colleen Thurston, Christen Hepuakoa Marquez, Alex Lazarowich, Ramona Emerson, Shaandiin Tome, Ivy MacDonald, Deidra Peaches, Courtney Montour, Razelle Benally and Alycia Ortiz.