Summer Break Filmmaking Camp: Mysteries
Learning how to craft a well-structured story doesn't have to leave you puzzled! Students (aged 9-12) practice developing mystery narratives for the screen in this week-long camp.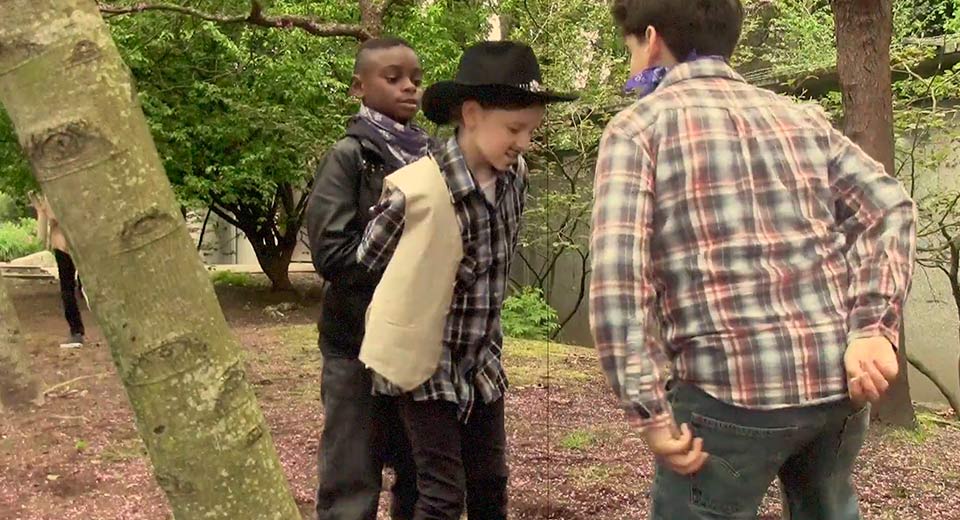 June 22 - 26, 2020
*Only 10 spots left*
The great Agatha Christie Jr. is on the case! Wait, maybe the gardener will figure out whodunnit... Was it aliens all along?
In this week of SIFF Filmmaking Camp, we'll be developing mystery stories and learn how to plot a script using elements like exposition, rising action, climax, falling action, and resolutions.
In small groups of 3-6, students (age 9-12) will learn the basics of working together as a movie production crew: writing scripts, directing actors, using accessible filmmaking technology, digitial editing, and more! At the end of the week, your short films will be "in the can" and we will celebrate with a Friends and Family Film Festival in the SIFF Film Center Theater. Finished films will be able to be viewed online or downloaded to share with as many people as you like.
---
SIFF year-round passes and vouchers are not valid for this event.
Tickets
Monday, June 22, 2020