Between the Rains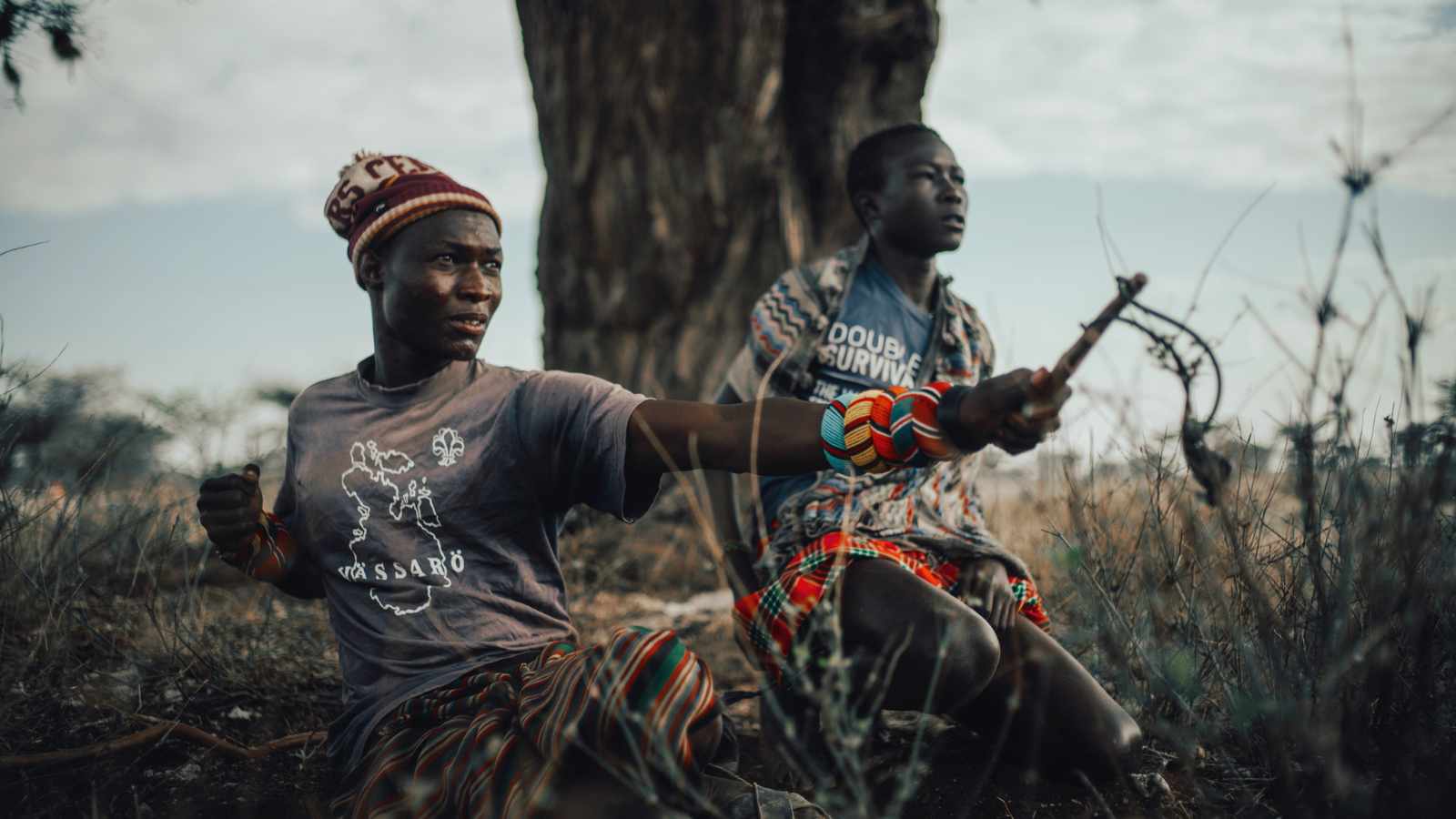 October 11, 2023
In their visually stunning film, Moses Thuranira and Andrew H. Brown's award-winning documentary explores a tribal boy's childhood as he grows up in a traditional Kenyan culture that is a casualty of climate change.
Director Andrew H. Brown and Executive Producer Michal Pietrzyk scheduled to attend.
Individual Tickets: Select showtime to purchase
Passes: $100 | $75 SIFF Members - Access to all screenings

Tickets
Select showtime for pricing and tickets.
Wednesday, October 11, 2023
Four consecutive years of record drought have forced Kenya's Turkana tribal community into a complex and potentially dangerous situation with their neighboring tribal villages, as water for the whole region becomes increasingly scarce. Struggling to find his place in the midst of this escalating situation is young Kolei, an orphaned shepherd who will be expected to undergo the Turkana's painful rite-of-passage ceremony to become a warrior for his village if the conflict escalates. First-time directors Moses Thuranira and Andrew H. Brown follow the sensitive Kolei as he questions not only the expectation that he become a warrior—a path that was chosen for him—but the erosion of the culture that has shaped every aspect of his life. Collaborating with the Turkana-Ngaremara community, Brown and Thuranira braid together Kolei's personal struggles with sweeping footage of the Turkana community and breathtaking Kenyan landscape to capture a complex, new coming-of-age story in the age of climate change.
Director:

Andrew H. Brown, Moses Thuranira

Principal Cast:

Kolei Achuka, Patrick Achuka, Josephine Ekiru

Premiere Status:

Seattle

Country:

Kenya

Year:

2023

Running Time:

83 min.

Producer:

Moses Thuranira, Samuel Ekomol, Andrew H. Brown, Judy Kibinge

Cinematographers:

Andrew Harrison Brown, Renan Ozturk

Editors:

Andrew Harrison Brown, Charity Kuria

Music:

Kevin Matley

Website:

Official Film Website

Awards:

Tribeca 2023 (Best Documentary Feature)

Filmography:

Debut Feature Film

Language:

Swahili

International Sales:

Journeyman Pictures