Copa 71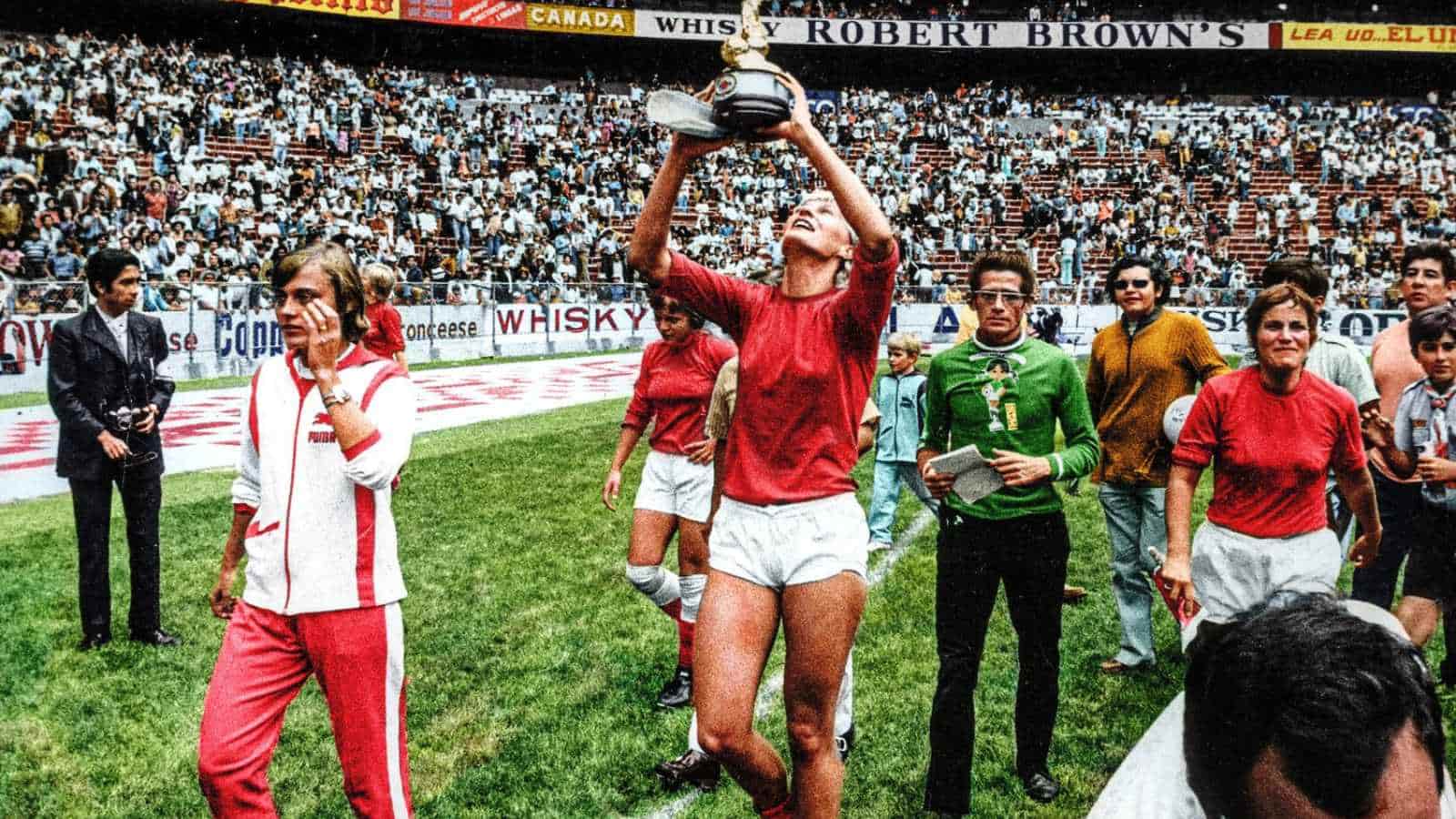 October 10, 2023
Told by the pioneering women who participated in it, this is the extraordinary story of the 1971 Women's Soccer World Cup: a tournament that was written out of sporting history.
Individual Tickets: Select showtime to purchase
Passes: $100 | $75 SIFF Members - Access to all screenings
Tickets
Select showtime for pricing and tickets.
Tuesday, October 10, 2023
August 1971. Football teams from England, Argentina, Mexico, France, Denmark and Italy are gathering at Mexico City's sun-drenched Azteca Stadium. The scale of the tournament is monumental: lavish sponsorship, extensive TV coverage, merchandise on every street corner and crowds of over 100,000 hollering fans turn this historic stadium into 'a cauldron of noise and heat' match after match. A fawning media treat the players like rock stars. The atmosphere is reminiscent of the greatest moments in international footballing history. But this is a tournament unlike anything that's happened before. The players on the pitch are all women. And it's likely you've never even heard of it. This is Copa 71, the unofficial Women's World Cup. Executive produced by Serena and Venus Williams, directors Rachel Ramsay and James Erskine's documentary weaves together archival footage with new interviews to tell the story of a moment virtually erased from the history of soccer. Until now.
Director:

Rachel Ramsay, James Erskine

Premiere Status:

US

Country:

United Kingdom

Year:

2023

Running Time:

90 min.

Producer:

Jannat Gargi, Anna Godas, Victoria Gregory

Screenplay:

James Erskine, Victoria Gregory, Rachel Ramsay

Cinematographers:

Angela Neil, Alex Roa Maggie Olkuska, Gabriel Pomeraniec, John Halliday Tim Metzger

Editors:

Arturo Calvete, Mark Roberts

Music:

Rob Lord

Website:

Official Film Website

Filmography:

Erskine: Billie (2019), The Ice King (2018); Ramsay: Debut Feature Film

Language:

English, Spanish, Italian, French

International Sales:

Dogwoof