Invisible Nation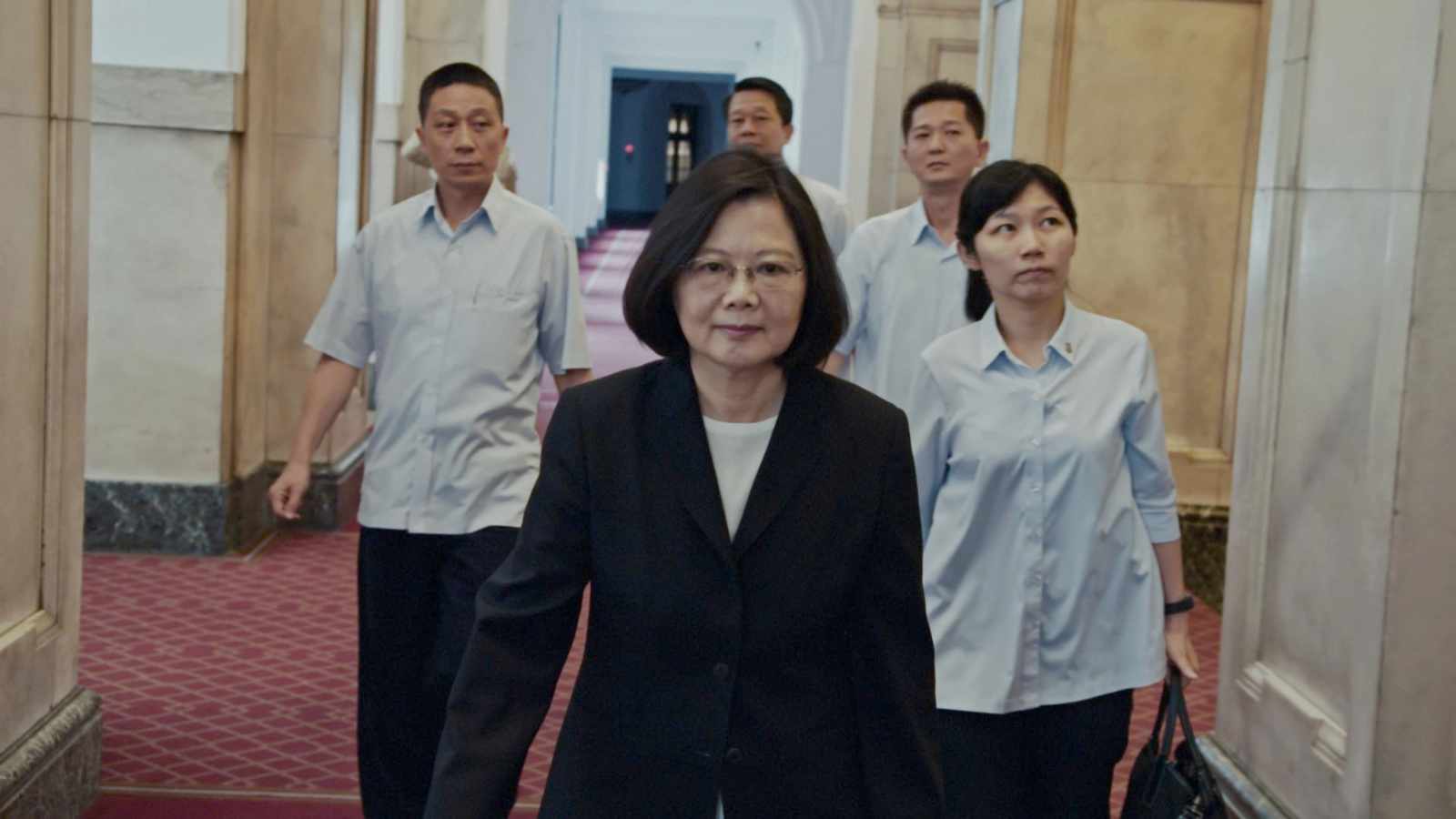 October 7, 2023
With unprecedented access to Taiwan's sitting head of state, director Vanessa Hope's eye-opening documentary investigates the election and tenure of Tsai Ing-wen, the first female president of Taiwan.
Director Vanessa Hope, Executive Producer Patrick Pfupajena, and Producers Ted Hope, Arie Thompson, and Ivan Orlic are scheduled to attend, along with James Lin (Associate Chair, UW Taiwan Studies Program) and Matt Pottinger (former Deputy National Security Advisor).
Individual Tickets: Select showtime to purchase
Passes: $100 | $75 SIFF Members - Access to all screenings
Tickets
Select showtime for pricing and tickets.
Saturday, October 7, 2023
Thorough, incisive, and bristling with tension, Invisible Nation is a living account of president Tsai's tightrope walk as she balances the hopes and dreams of her nation between the colossal geopolitical forces of the U.S. and China. Incorporating archival footage and animation with interviews of historians, activists, and scholars, the film provides the nuanced history and context of how decisions made within the global community—particularly between the U.S. and China—have directly impacted the lives of the 23 million people of Taiwan, undermining the country's position on the world stage, and allowing China's aggression to escalate. Hope's restrained observational style captures Tsai at work on her country's vibrant democracy at home, while seeking full international recognition of Taiwan's right to exist abroad. At a time when Russia's invasion of Ukraine has demonstrated the ever-present threat of authoritarian aggression, Invisible Nation brings timely focus to the struggle of Taiwan as it fights for autonomy and freedom from fear.
Director:

Vanessa Hope

Premiere Status:

Seattle

Country:

USA

Year:

2023

Running Time:

85 min.

Producer:

Sylvia Feng, Vanessa Hope, Ted Hope, Cassandra Jabola, Ivan Orlic, Patrick Pfupajena

Cinematographers:

Laura Hudock

Editors:

Ku A-Ming, Dave Henry, Siuloku O, Justice Yong

Music:

Wei-San Hsu

Filmography:

All Eyes and Ears (2016)

Language:

English, Chinese