Maestra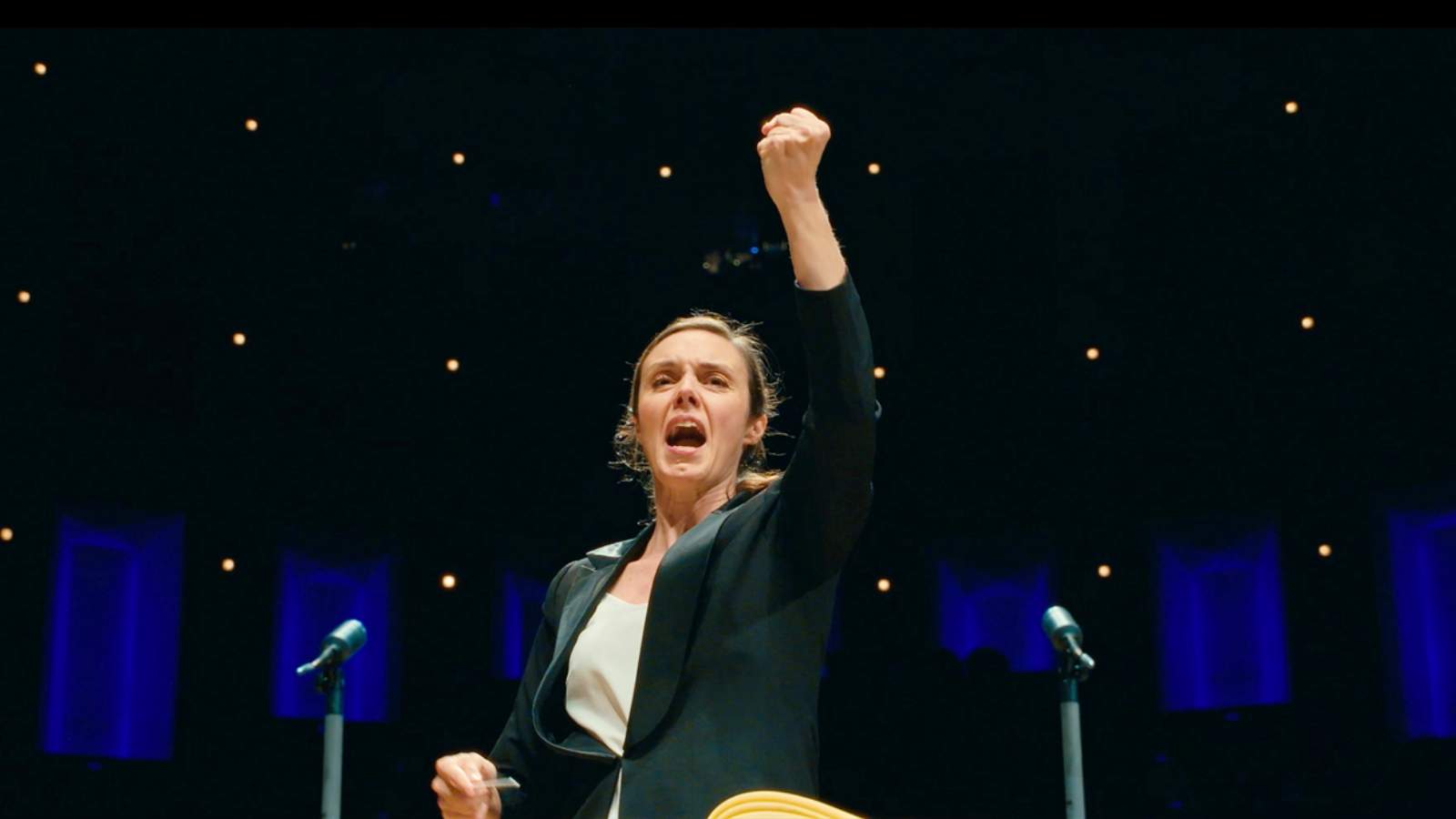 October 7, 2023
"Shot with an 80% female crew (a staggering statistic and an all-too-rare one), Maestra is earnest, authentic, and wholehearted in its attempts to capture the life, passion, and spirit of women in a cutthroat field." —Oscars Central
Five women from around the world gather to compete in the prestigious, ultra-competitive "La Maestra" competition, the only competition in the world for female classical orchestra conductors.
Individual Tickets: Select showtime to purchase
Passes: $100 | $75 SIFF Members - Access to all screenings
Tickets
Select showtime for pricing and tickets.
Saturday, October 7, 2023
In March 2022, fourteen women assembled in Paris to show the world the singular talent that unites them and which, for far too long, has been considered the pursuit of only men. Following five of the competitors, Maggie Contreras' debut documentary feature offers a riveting look at the challenges and triumphs experienced by the five contestants over the four day competition: from an introverted Ukrainian struggling to focus on the event while Russia invades her country, to an inexperienced Polish student who's only performed four times, to a French expat who fled her country many years ago but now returns seeking personal validation. Along the way, these mothers, daughters, rebels, and leaders share their personal stories of survival, passion and perseverance—all masterfully woven together with the drama and excitement of this one of a kind event created to break yet another glass ceiling for women.
Director:

Maggie Contreras

Principal Cast:

Marin Alsop, Deborah Borda, Mélisse Brunet, Ustina Dubitsky, Tamara Dworetz, Kwamé Ryan, Anna Sułkowska-Migon, Zoe Zeniodi

Premiere Status:

Seattle

Country:

USA, Northern Ireland

Year:

2023

Running Time:

88 min.

Producer:

Mel Miller

Screenplay:

Maggie Contreras, Neil Berkeley

Editors:

Elisa Bonora, Finola Couling, Rupert Hall

Filmography:

Debut Feature Film

Language:

English, Greek