The Pigeon Tunnel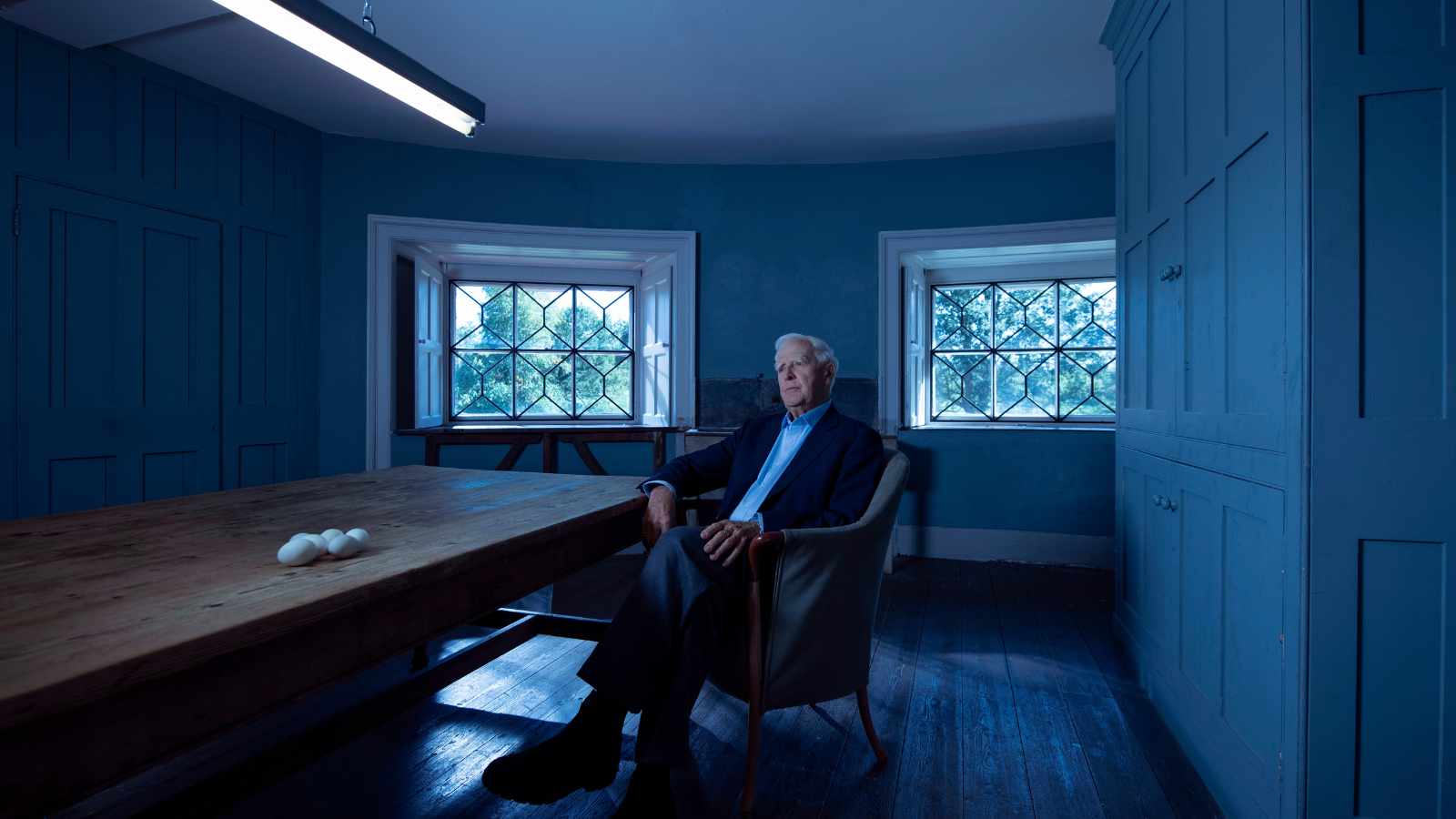 October 12, 2023
Academy Award-winner Errol Morris creates an enthralling portrait of former British spy David Cornwell—a.k.a. writer John le Carré, whose classic novels changed how we perceive espionage in popular culture and the world.
Individual Tickets: Select showtime to purchase
Passes: $100 | $75 SIFF Members - Access to all screenings
Tickets
Select showtime for pricing and tickets.
Thursday, October 12, 2023
The Spy Who Came in from the Cold. Tinker Tailor Soldier Spy. The Constant Gardener. John le Carré's classic espionage novels transformed the spy genre, producing intricate stories that provided realistic and politically acute alternatives to James Bond. Adopting Le Carré's 2016 nonfiction memoir as a starting point, Morris' film charts the fascinating life of the British-Irish author: from his motherless childhood constantly on the run with his con-man father, to his years as a British spy for MI5 and MI6 during the cold war, and finally to his eventual fame as the 20th century's preeminent spy novelist. Throughout, Morris infuses Cornwell's recollections with his own signature visual aesthetic, punctuating them with rare archival footage, film and TV adaptations, and dramatized vignettes to create an immersive re-imagining of Cornwell's history. At the film's core, however, is the relationship between Cornwell/Le Carré and "his interrogator" Morris: two great storytellers at the top of their game, each trying to figure the other out through the paper-thin membrane separating fact from fiction.
Director:

Errol Morris

Premiere Status:

Seattle

Country:

United Kingdom, USA, Hungary

Year:

2023

Running Time:

94 min.

Producer:

Errol Morris, Dominic Crossley-Holland, Steven Hathaway, Simon Cornwell, Stephen Cornwell

Screenplay:

Errol Morris

Cinematographers:

Igor Martinovic

Editors:

Steven Hathaway

Music:

Philip Glass, Paul Leonard-Morgan

Filmography:

My Psychedelic Love Story (2020), Tabloid (2010), The Fog of War: Eleven Lessons from the Life of Robert S. McNamara (2003), Fast, Cheap & Out of Control (1997), The Thin Blue Line (1988)

US Distributor:

Apple