Time Bomb Y2K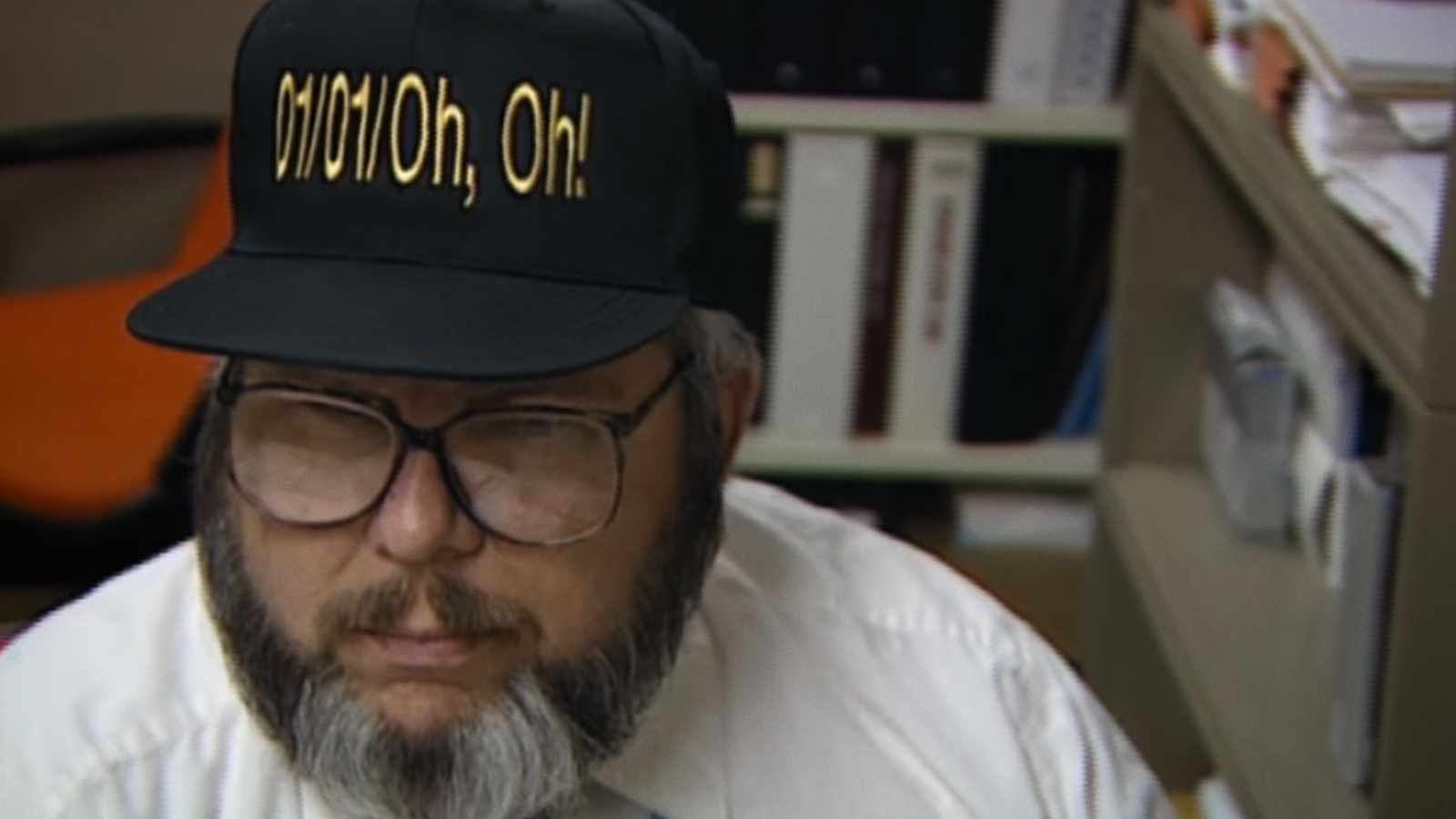 October 10, 2023
A hilarious and human look back at the end of the 20th century, when fears rose that a ubiquitous coding error would cause the world's computerized systems to grind to a halt, and armageddon loomed.
Individual Tickets: Select showtime to purchase
Passes: $100 | $75 SIFF Members - Access to all screenings
Tickets
Select showtime for pricing and tickets.
Tuesday, October 10, 2023
As the year 2000 approached, rumblings of an impending catastrophe began to spread outside of the community of computer engineers and into the mainstream consciousness: that an omnipresent error in computer codes would force computers to reset when attempting to transition from "1999" to "2000," causing the world's computerized systems to fail. Using only archival footage, directors Marley McDonald and Brian Becker take us on a wild, immersive ride through the final days of the '90s, as the fearful began to stockpile arms and build shelters to prepare for the impending doomsday, and the armageddon industry boomed with end-of-days products. Their playful look back at this pivotal moment in history, captures a turning point in our ever-changing relationship to technology and each other, reverberations of which are still being felt today.
Director:

Marley McDonald, Brian Becker

Premiere Status:

Seattle

Country:

USA

Year:

2023

Running Time:

80 min.

Producer:

Brian Becker

Editors:

Marley McDonald, Maya Mumma

Music:

Nathan Micay

Website:

Official Film Website

Filmography:

Becker: Debut Feature Film; McDonald: Debut Feature Film

Language:

English

US Distributor:

Film Collaborative