Folk Horror: A Primer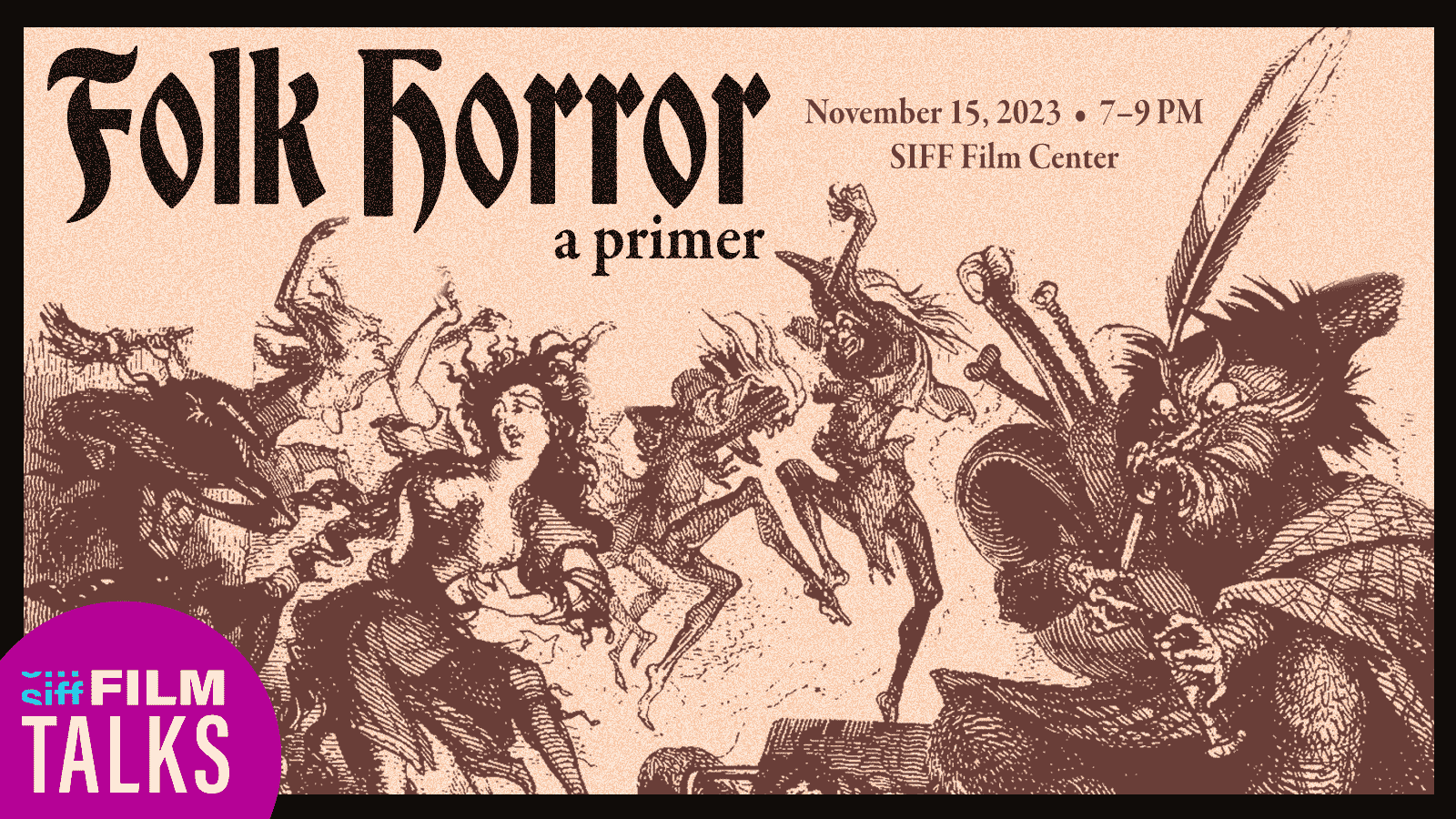 November 15, 2023
When Midsommar opened in the summer of 2019, its success marked a renewed interest in the Folk Horror genre. Shortly afterwards, Kier-La Janisse premiered her three-hour documentary on the subject, Woodlands Dark and Days Bewitched, an exhaustive investigation into its cinematic history.
Yet, the question still remains—what exactly is Folk Horror? Is it all about human sacrifices, remote rural cults, and pagan deities? Or could it also include ancient aliens, urban decay, nuclear threat, maybe even public safety films? SIFF Programmer Dan Doody presents a concise introduction to the world of Folk Horror—its tropes, styles, settings, and themes—from the genre's literary origins to the landmark "Unholy Trinity" to its recent revival as a box office draw and multimedia darling.
Tickets
Select showtime for pricing and tickets.
Wednesday, November 15, 2023
Wednesday, November 15 - Wednesday, November 15, 2023