Scarecrowber: Cujo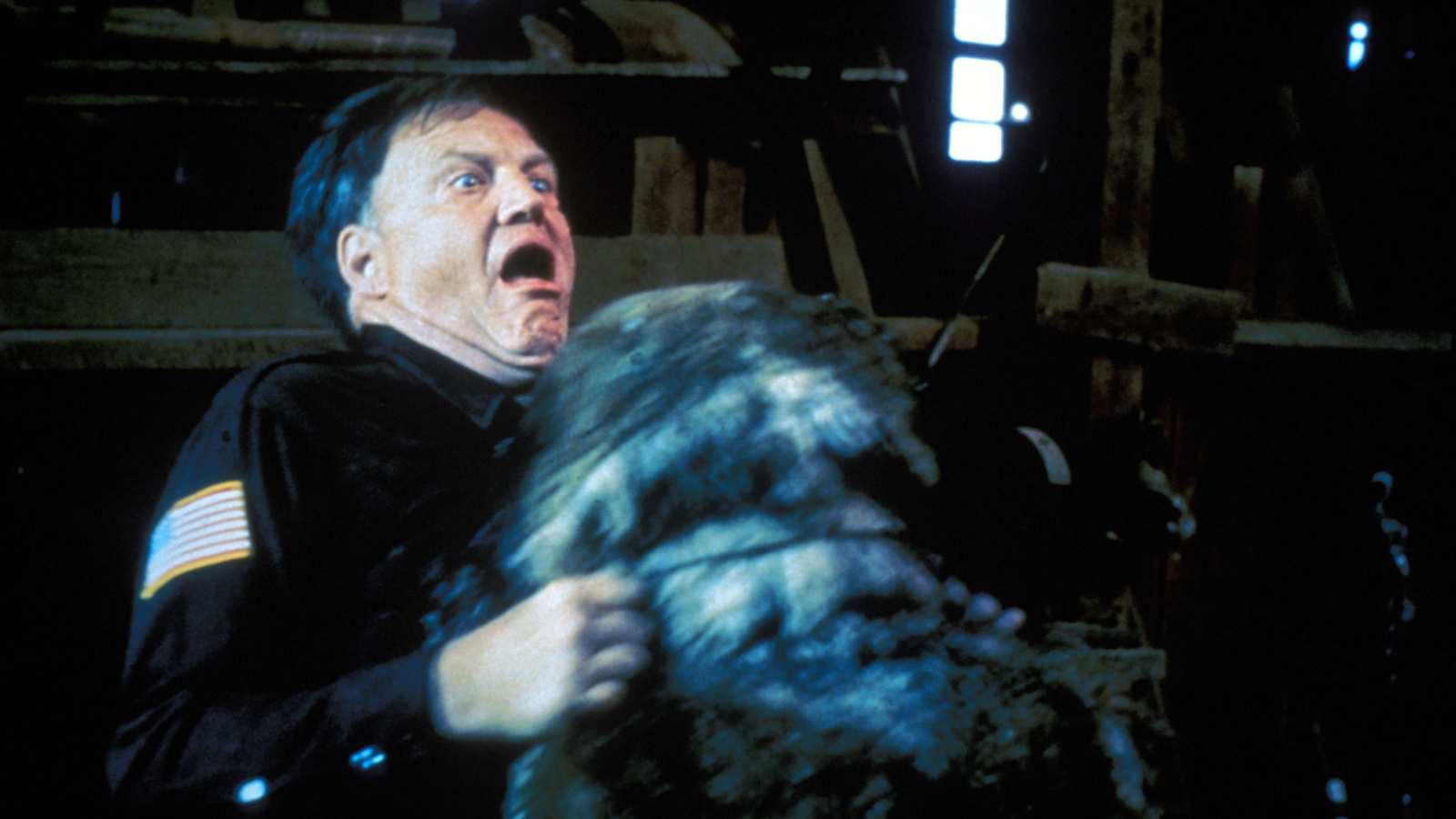 October 14, 2023
Cujo, a friendly St. Bernard, contracts rabies and conducts a reign of terror on a small American town.
Presented by Viva Physical Media. Scarecrow will be on hand for introduction and giveaways!
Screening introduced by Emalie Soderback and Matt Lynch.
Tickets
Select showtime for pricing and tickets.
Saturday, October 14, 2023
Appearing regularly on YouTube, Scarecrow employees Emalie Soderback and Matt Lynch crack a beer and host Viva Physical Media, a chat show featuring radical VHS, DVD, and Blu-Ray recommendations. Each episode they also dive into one of their favorite underappreciated film genres: the cute/sloppy/silly/heart-warming dog movie. But not all dogs are good boys, so prepare yourself for one of the most terrifying woofs of all time: Cujo!
"Looking for a real slobbery horror flick with an absolutely unstoppable villain? Based on Stephen King's novel of the same name, Cujo stars horror icon Dee Wallace as a mother who is forced to take shelter with her young son in their Ford Pinto while an absolute beast of a rabid St. Bernard by the name of (duh) Cujo stops at nothing to use them as a chew toy. As someone who's seen their fair share of dog movies—as well as a good chunk of dog horror movies—Cujo's a classic for a reason. Keep repeating "It's not a monster. It's just a doggy."
—Emalie Soderback
Director:

Lewis Teague

Principal Cast:

Dee Wallace, Daniel Hugh-Kelly, Danny Pintauro, Ed Lauter

Country:

USA

Year:

1983

Running Time:

93 min.

Producer:

Robert Singer, Daniel H. Blatt

Screenplay:

Don Carlos Dunaway, Barbara Turner

Cinematographers:

Jan de Bont

Editors:

Neil Travis

Music:

Charles Bernstein

Language:

English