Scarecrowber: Mad Monster Party?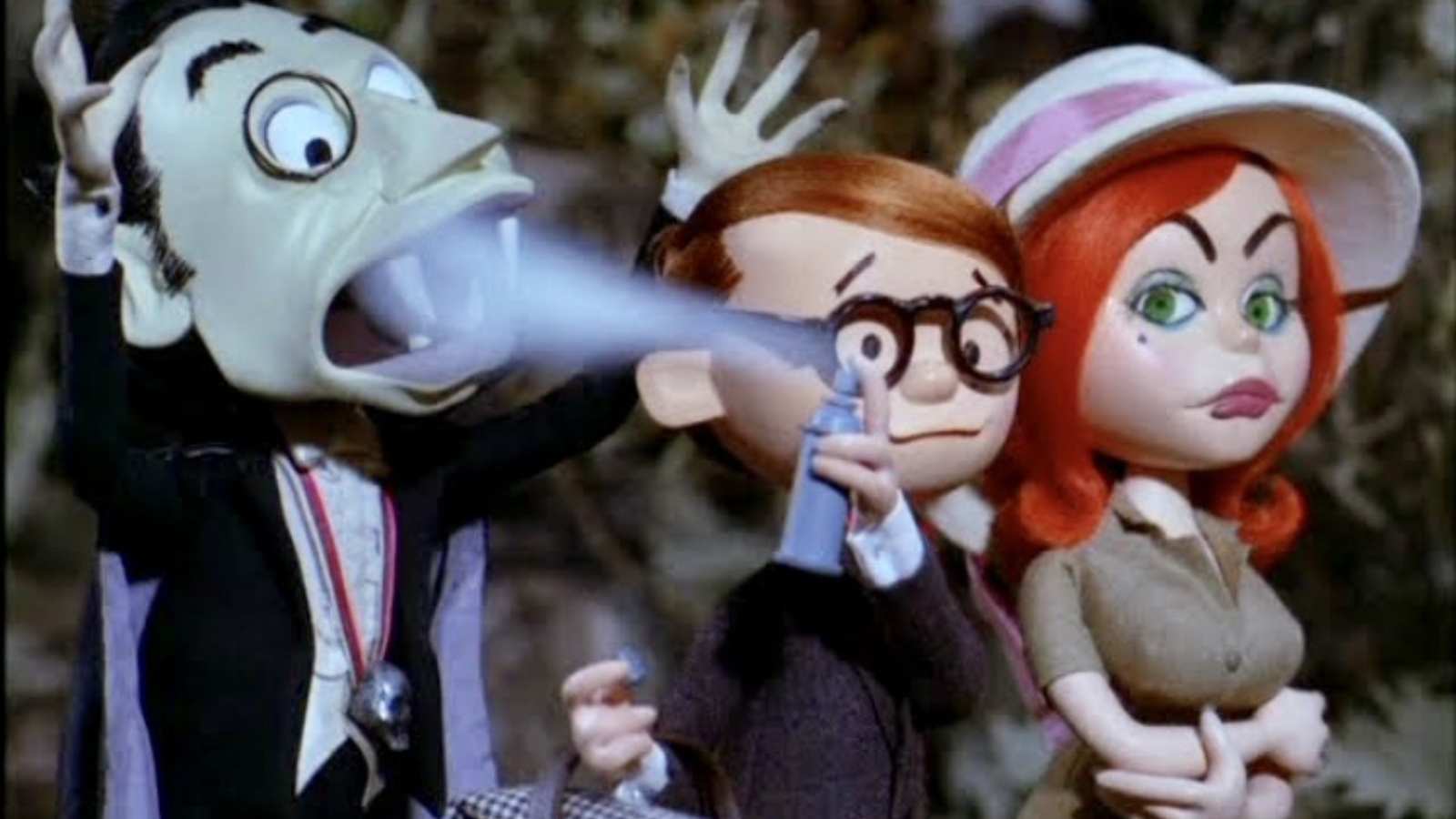 Opens October 10, 2023
When Dr. Frankenstein retires, he calls an international roster of monsters to elect his successor. However, his title is not all that is at stake, as the famous doctor realizes the secret of total destruction that must not fall into the wrong hands.
October 10 screening introduced by Clinton McClung.
Tickets
Select showtime for pricing and tickets.
Tuesday, October 10, 2023
Saturday, October 28, 2023
Animation group Rankin/Bass are known for their happy holiday TV specials (including the perennial classic Rudolph the Red-Nosed Reindeer), but to properly celebrate the greatest holiday of them all (ahem, Halloween), they had to move to the big screen. Mad Monster Party? (the question mark is part of the title), brings all of the classic monsters together at the island of the aging Baron Boris von Frankenstein (voiced by Boris Karloff), so that he may choose a successor to lead the Worldwide Organization of Monsters. Enter Dracula, The Werewolf, the Creature from the Black Lagoon, The Invisible Man, Dr. Jekyll, The Mummy, Quasimodo, and even "King Kong". And let's not forget Phyllis Diller, who steals the show with her sarcastic riff on the Bride of Frankenstein, and the garage rock classic "The Mummy" performed by an all skeleton band. But it is the delightful puppet design and classic Rankin/Bass "Animagic" style stop motion that really steal the show. PS: watch for the delightful reference to Some Like it Hot in the final moments.
—Clinton McClung
Director:

Jules Bass

Country:

USA, Japan

Year:

1967

Running Time:

95 min.

Producer:

Arthur Rankin Jr.

Screenplay:

Len Korobkin, Harvey Kurtzman

Cinematographers:

Tadahito Mochinaga

Music:

Maury Laws, Jules Bass

Language:

English