Scarecrowber: Near Dark (35mm)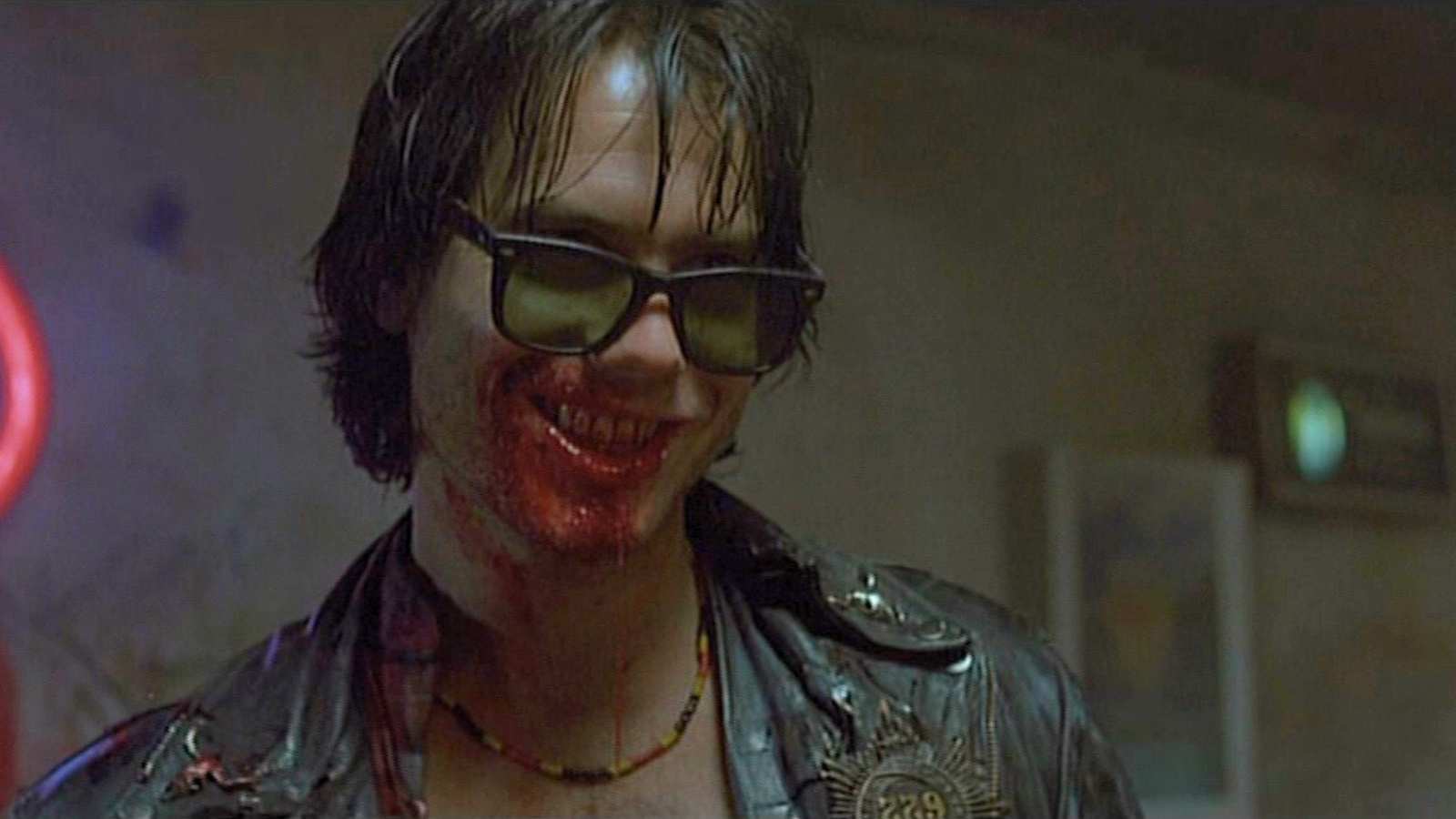 October 20, 2023
A small-town farmer's son reluctantly joins a traveling group of vampires after he is bitten by a beautiful drifter. Presented in 35mm.
Presented by Unstreamable. Scarecrow will be on hand for introduction and giveaways!
Screening introduced by Jas Keimig and Chase Burns.
Tickets
Select showtime for pricing and tickets.
Scarecrow's website hosts the weekly column Unstreamable, where Jas Keimig and Chase Burns recommend movies and TV shows you can't easily find on major streaming services. Because even though the streaming channels claim to have it all, they don't. In fact, Scarecrow's archive has three times the number of titles as the top seven streaming services...combined! And that includes an always available physical media copy of Kathryn Bigelow's iconic vampire thriller, Near Dark.
"The vampires in Near Dark are far from the smooth, charming, sexy vampire trope most of us are familiar with. In fact, they couldn't be more opposite. This coven of bloodsuckers gnash their teeth, have a penchant for covering their car windows in tin foil, and above all, are violently bored. Immortality has a way of doing that to you. t's surprisingly graphic, the Tangerine Dream soundtrack adds a synthy otherworldliness, and there's an overall earnestness that makes Near Dark something special."
—Jas Keimig
"This intriguing and atmospheric boy-meets-girl road trip through midwest farm country just happens to have a roving band of misfit vampires on the hunt for some fun, some trouble and a big ol' meal. Near Dark is audacious, violent, comical, sensitive and fresh as hell with a perfect cast, killer score and explosive action. Yeehaw!"
—Jensen Ward
Director:

Kathryn Bigelow

Principal Cast:

Adrian Pasdar, Jenny Wright, Lance Henriksen, Bill Paxton, Jenette Goldstein

Country:

USA

Year:

1987

Running Time:

95 min.

Producer:

Steven-Charles Jaffe

Screenplay:

Eric Red, Kathryn Bigelow

Cinematographers:

Adam Greenberg

Editors:

Howard E. Smith

Music:

Tangerine Dream

Language:

English