Scarecrowber: Night of the Comet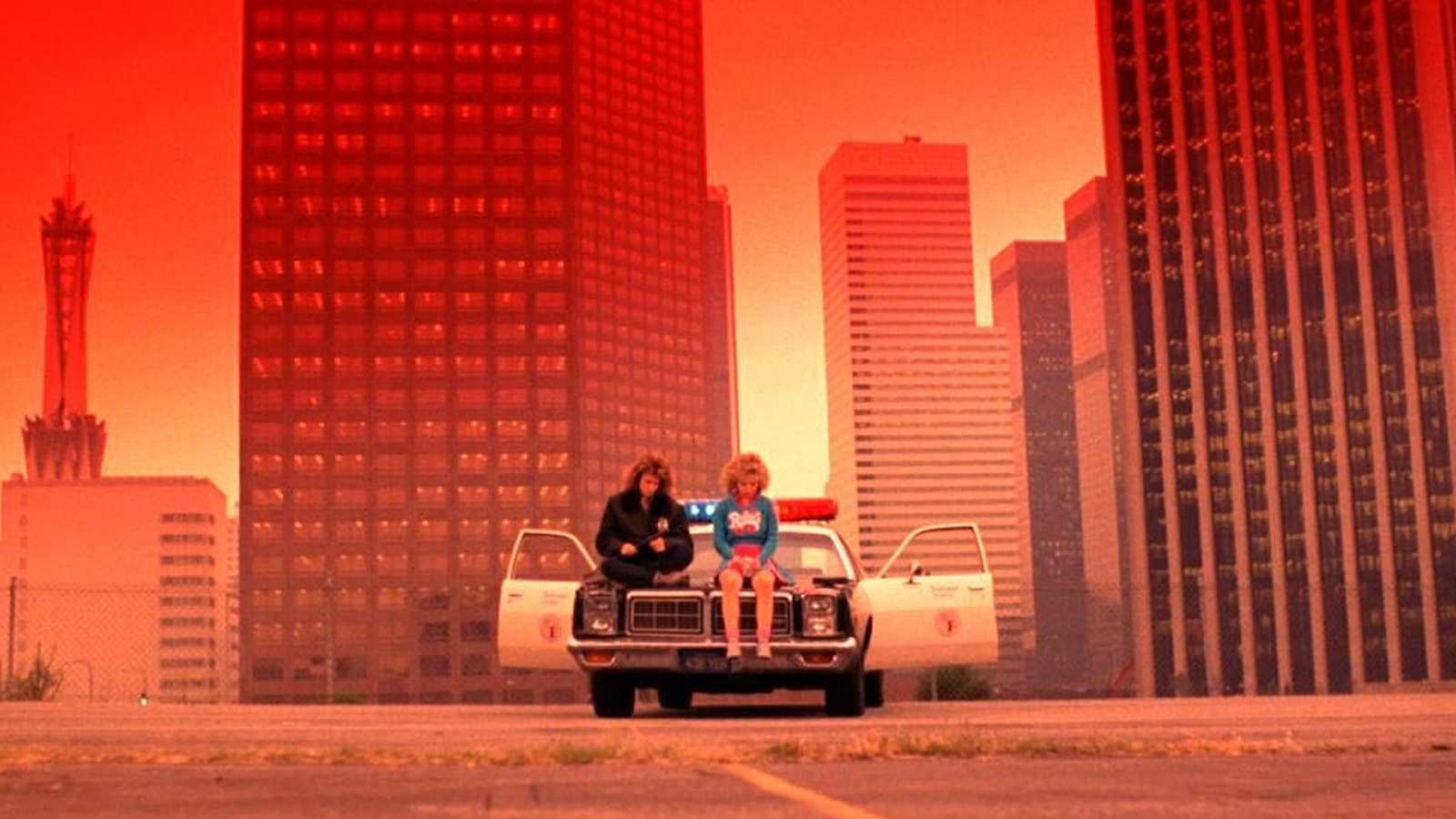 October 6, 2023
A comet wipes out most of life on Earth, leaving two Valley Girls fighting against cannibal zombies and a sinister group of scientists. Presented in 4k.
Presented by the Psychotronic Challenge. Scarecrow will be on hand for introduction and giveaways!
Screening introduced by Jensen Ward and Clinton McClung.
Tickets
Select showtime for pricing and tickets.
Every October, Scarecrow's own Jensen Ward compiles a legendary list of inspired prompts for movie lovers to use in their mission to watch a horror movie every day of the month. Last year's prompts included "Dead in the Suburbs," "Full Moon Fever," and "Exercise or Exorcise." We'll find out what he has in store for 2024 soon, but here's an advance clue for you: the film Night of the Comet. Can you guess the prompt?
"Thom Eberhardt's sophomore feature is an infectiously charming and downright perky story about a couple of valley girl sisters who survive a comet touch-and-go that turns Los Angeles and the rest of the Earth into orange-dusted wasteland wandered by sinister scientists and flesh eating cannibals. Survival tip: to avoid a comet holocaust, hole up in a theater projection room with that special someone..."
—Jensen Ward
Director:

Thom Eberhardt

Principal Cast:

Robert Beltran, Catherine Mary Stewart, Kelli Maroney, Sharon Farrell, Mary Woronov

Country:

USA

Year:

1984

Running Time:

95 min.

Producer:

Andrew Lane, Wayne Crawford

Screenplay:

Thom Eberhardt

Cinematographers:

Arthur Albert

Editors:

Fred Stafford

Music:

David Richard Campbell

Language:

English

Format:

4k