Jean Eustache Double Feature: Robinson's Place + Santa Claus Has Blue Eyes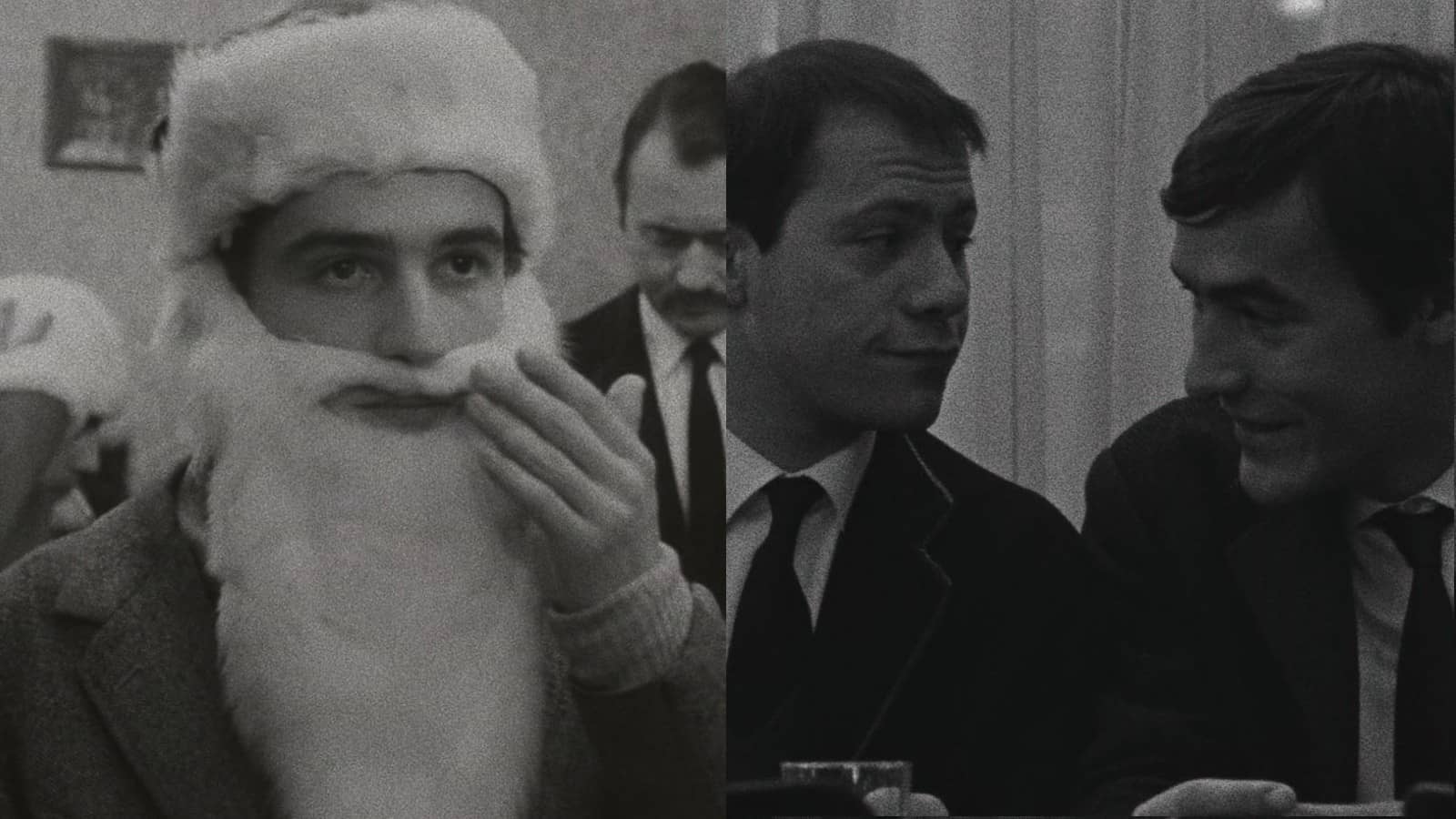 July 15 - 22, 2023
The Dirty Stories of Jean Eustache
Enjoy a double feature presentation of Jean Eustache's Robinson's Place and Santa Claus Has Blue Eyes.
Individual Tickets: Select showtime to purchase.
Passes: $90 | $60 SIFF Members - includes full series access.
Robinson's Place
Jean Eustache, 1963, France, 40 min.
Eustache's first completed film follows two aimless young men who prowl the bars and dance halls of Paris in futile pursuit of female companionship. When one of their ostensible conquests spurns them, they plot a petty revenge.
Santa Claus Has Blue Eyes
Jean Eustache, 1966, France, 47 min.
Eustache's second narrative short stars French New Wave icon Jean-Pierre Léaud as Daniel, a young man who finds it easier to meet and talk to women while in costume as a department store Santa Claus.
Director:

Jean Eustache

Principal Cast:

Aristide, Daniel Bart, Dominique Jayr, René Gilson, Jean-Pierre Léaud, Henri Martinez, Gérard Zimmermann (Robinson's Place) | Jean-Pierre Léaud, Gérard Zimmermann, Jean Eustache, René Gilson, Henri Martinez, Jeanne Delos (Santa Claus Has Blue Eyes)

Country:

France

Year:

1963

Running Time:

87 min.

Producer:

Jean-Luc Godard (Santa Claus Has Blue Eyes)

Screenplay:

Jean Eustache

Cinematographers:

Michel H. Robert, Philippe Théaudière (Robinson's Place) | Philippe Théaudière (Santa Claus Has Blue Eyes)

Editors:

Jean Eustache (Robinson's Place) | Christiane Lack (Santa Claus Has Blue Eyes)

Music:

René Coll, César Gattegno

Language:

French

Has Subtitles:

Yes