Bones and All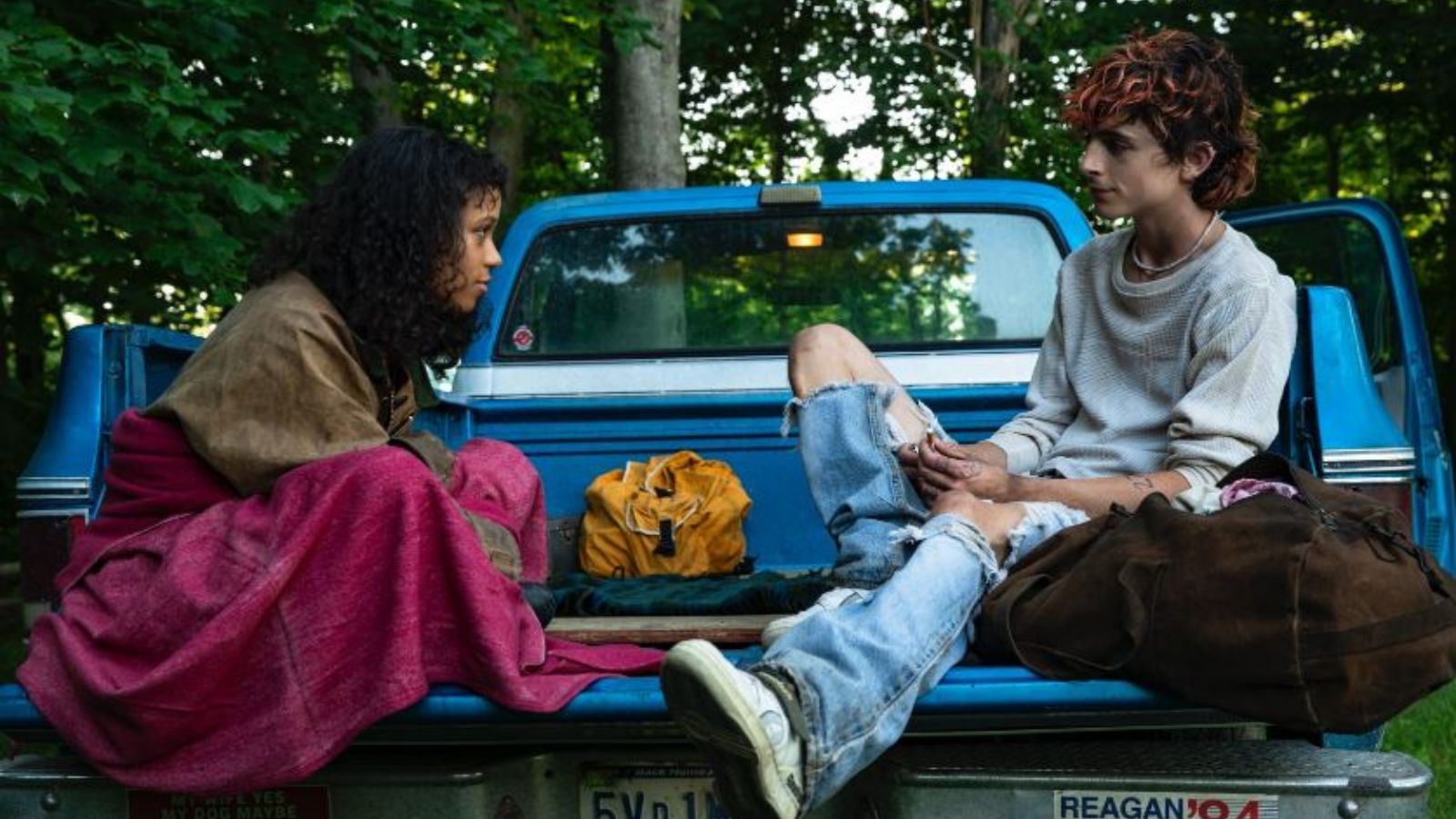 Now Playing - Dec 15, 2022
Bones and All is a story of first love between Maren, a young woman learning how to survive on the margins of society, and Lee, an intense and disenfranchised drifter; a liberating road odyssey of two young people coming into their own, searching for identity and chasing beauty in a perilous world that cannot abide who they are.
In-Person Tickets
Select showtime for pricing and tickets.
In a startling, star-making performance, Taylor Russell plays Maren, a teenager who has just moved to a small town in Virginia with her father (André Holland). However, it's only a matter of time before the frightening secret Maren harbors is revealed and she must hit the road again—on her own. Soon, she meets another young drifter, Lee (Timothée Chalamet), who understands her more than anyone she's ever met, and the two set out on a cross-country journey, satiating their dangerous desires and reckoning with their tragic pasts. Adapting a novel by Camille DeAngelis, director Luca Guadagnino (Call Me by Your Name) has crafted a work of both tender fragility and feral intensity, setting corporeal horror and runaway romance against vividly textured Americana, and featuring fully inhabited supporting turns from Mark Rylance, Michael Stuhlbarg, Jessica Harper, Chloë Sevigny, and Anna Cobb.
Director:

Luca Guadagnino

Principal Cast:

Taylor Russell, Timothée Chalamet, Mark Rylance, André Holland, Chloë Sevigny, Jessica Harper, David Gordon Green, Michael Stuhlbarg, Jake Horowitz

Country:

USA

Year:

2022

Running Time:

130 min.

Producer:

Luca Guadagnino, Theresa Park, Marco Morabito, David Kajganich, Francesco Melzi d'Eril, Lorenzo Mieli, Gabriele Moratti, Peter Spears, Timothée Chalamet

Screenplay:

David Kajganich

Music:

Trent Reznor, Atticus Ross

US Distributor:

MGM (Amazon)