Playing Through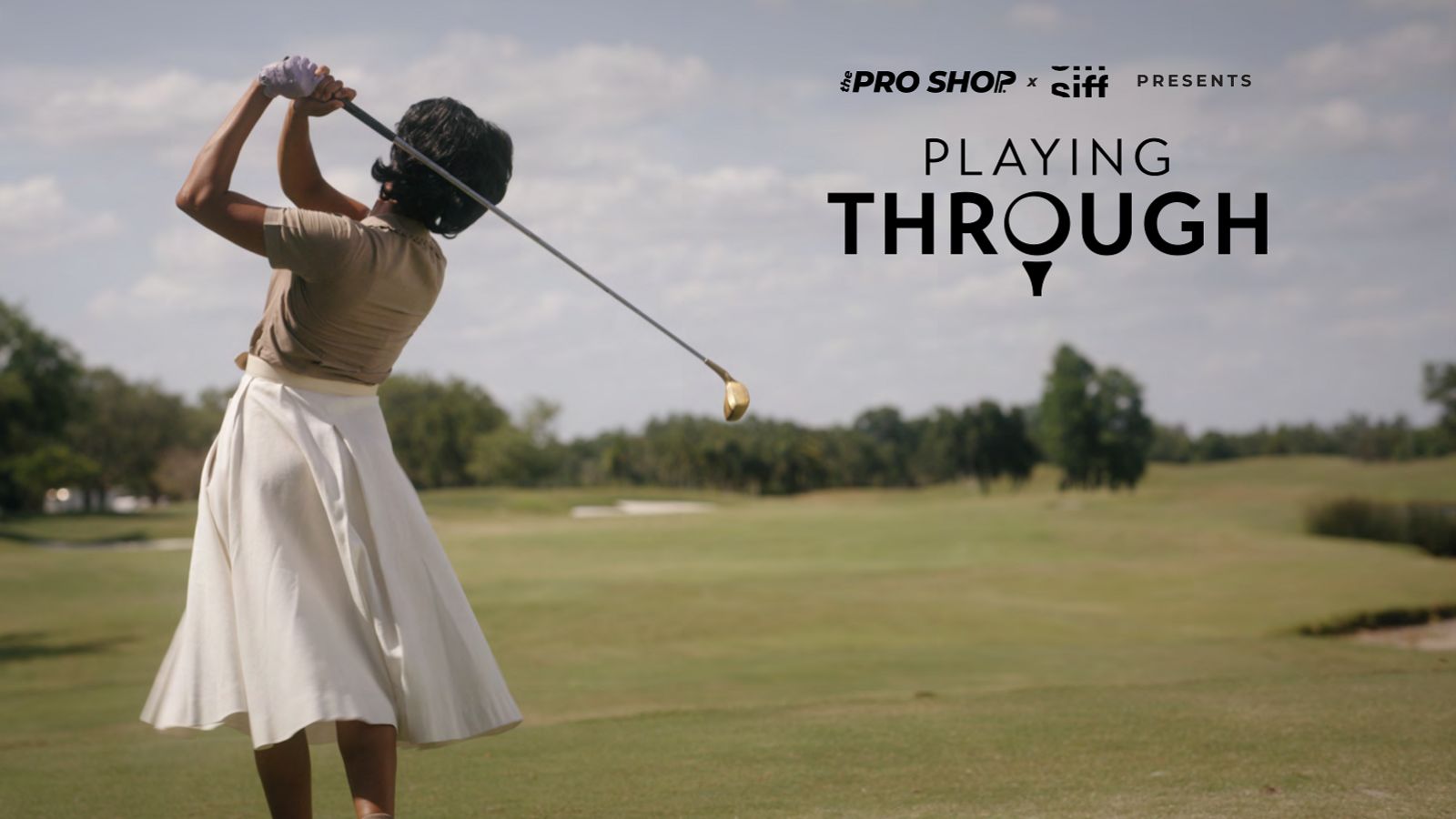 March 18, 2023
5:30pm
Playing Through is a fictional film honoring the life and legacy of Ann Gregory, a pioneering female athlete and civil rights advocate. Ann was the first black woman to play in the United States Golf Association. This story celebrates Ann's life, a life that is long deserving of this spotlight.
GA: $50 GA | VIP: $100 (includes film and VIP meet and greet) | Group Rate: $35 for groups of 10 or more. Contact the Box Office Manager at boxoffice@siff.net for more information.
SIFF year-round passes and vouchers are not valid for this screening.
This is also a sports story that tells of the human condition to succeed and be self-expressed. It's a story about two driven women on this journey. While the movie Playing Through is a fictionalized account inspired by actual events and people, the impact and achievements of Ann Gregory are very real.
100% of ticket sales from this event will go toward The Pro Shop and the Jackie Robinson Foundation.
The Jackie Robinson Foundation is a national, 501 (c)(3) non-profit organization, which gives scholarships to minority youths for higher education, as well as preserves the legacy of Baseball Hall of Fame member Jackie Robinson.
The Pro Shop is a 501 (c)(6) non-profit organization with the mission to empower women in architecture, engineering and construction into greater positions of influence, through the game of golf.
Director:

Balbinka Korzeniowska

Principal Cast:

Andia Winslow, Jules Rae, Timothy Murphy, Ronnie Gene Blevins, Sam Daly

Country:

USA

Year:

2022

Running Time:

91 min.

Website:

Official Film Website

Awards:

Audience Award - Sarasota Film Festival; Best Feature Film - Martha's Vineyard African American Film Festival; Best Director, Actress (Julia Rae), Feature Film, & Grand Prix - Vienna Independent Film Festival; Best Judged Feature Film, Audience Award - Gary International Black Film Festival; Audience Award - Naples International Film Festival; Best Female Director. Montreal Independent Film Festival; ReFrame seal for gender balance.