The Banshees of Inisherin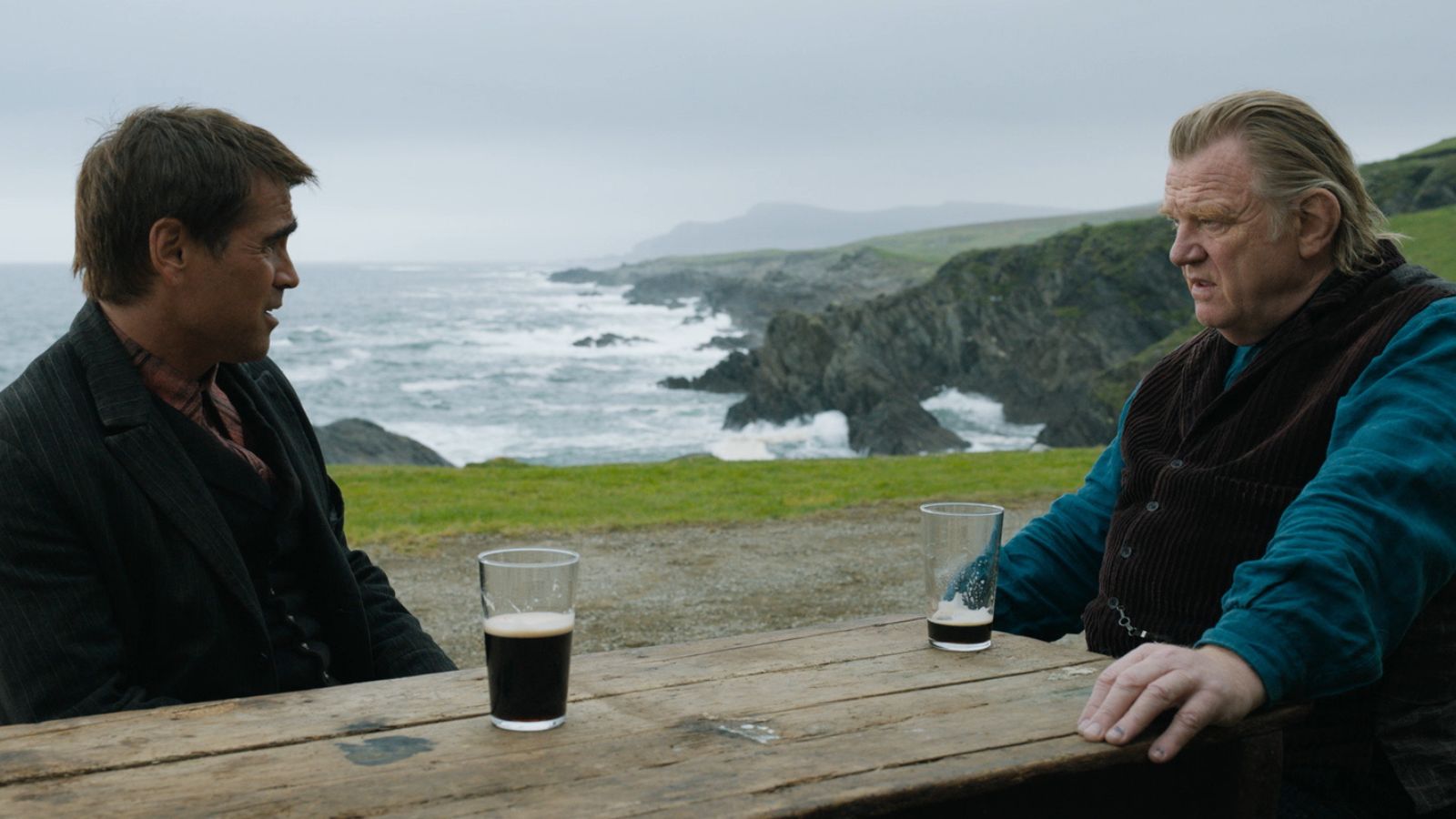 Now Playing
Two lifelong friends find themselves at an impasse when one abruptly ends their relationship, with alarming consequences for both of them.
In-Person Tickets
Select showtime for pricing and tickets.
Wednesday, December 7, 2022
Thursday, December 8, 2022
On a small island off Ireland's coast, life delivers few surprises. While a civil war of increasingly senseless violence rumbles on the mainland, sleepy days on Inisherin are marked by lifelong pals Padraic (Colin Farrell) and Colm's (Brendan Gleeson) late-afternoon trips to the pub. Until one day, when it doesn't happen. McDonagh offers an undulating wave of a story, one that moves from hoot-inducing black comedy and a tender ode to filial love, to a film about a fiery rage that's lost sight of its original purpose. Farrell and Gleeson dazzle throughout. But the film also centres scintillating performances by Barry Keoghan as an inchoate but harmless pest and Kerry Condon as Padraic's sister, the Island's sagest resident who longs for something more.
Director:

Martin McDonagh

Principal Cast:

Colin Farrell, Brendan Gleeson, Kerry Condon, Barry Keoghan

Country:

Ireland, United Kingdom, USA

Year:

2022

Running Time:

114 min.

Producer:

Graham Broadbent, Peter Czernin, Martin McDonagh

Screenplay:

Martin McDonagh

Cinematographers:

Ben Davis

Music:

Carter Burwell

US Distributor:

Searchlight