Sponsorship
As a non-profit arts organization, SIFF has built many successful corporate, community, and institutional partnerships over the course of our 42-year history. From direct financial support to providing goods and services, there are many ways to make a tax-deductible contribution and provide your brand with significant marketing exposure, uncluttered and easily recognizable with SIFF's sizable audience (over 150,000 filmgoers during the 2016 festival).
Whether you want to make a big impression at the annual Seattle International Film Festival or create a year-round impact with SIFF Cinema or SIFF Education, we would be happy to create a customized sponsorship proposal designed to meet your marketing objectives and budget.
For a customized sponsorship proposal, contact:
---
The 43rd Annual Seattle International Film Festival - May 18 - June 11, 2017. SIFF is the largest, most well attended film festival in the United States.

SIFF approaches sponsorships as true partnerships designed to meet both the needs of the client and the needs of SIFF and its audience. There is a broad spectrum of possible associations, from corporate entertainment to marketing exposure and naming opportunities. SIFF also welcomes an exclusive, intimate community of brands who share the values of creativity and experimentation. Put your product in the hands of the Festival's mavens through a variety of product placement opportunities available in exclusive and non-exclusive categories. SIFF Festival-goers are well-educated, sponsor savvy, sponsor friendly, and have high disposable income. The Festival represents a prime vehicle to speak to this valuable and influential audience.
For a general overview of Festival sponsorship opportunities and audience demographics, please download the following document:
---
365 days of film programming at SIFF Cinema Uptown, SIFF Film Center, and SIFF Cinema Egyptian, reaching over 150,000 attendees annually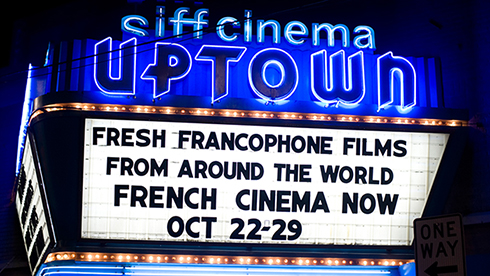 SIFF Cinema provides sponsors with the opportunity to have year-round interaction with SIFF filmgoers. SIFF Cinema provides daily film programming on five screens in three SIFF-operated Seattle-based theaters: SIFF Cinema Uptown, SIFF Film Center, and SIFF Cinema Egyptian. Programming includes a variety of local and touring film festivals, art-house film releases, retrospective and repertory programs, and one-of-a-kind event screenings designed to engage, entertain, and enlighten. Our annual line up of week-long mini-festivals, including Women in Cinema (September), French Cinema Now (October), and Cinema Italian Style (November) offer the opportunity to showcase your brand in front of a highly attentive audience. Your SIFF Cinema sponsorship can also be combined with Film Festival involvement for extra impact. Sponsorship opportunities include naming rights and proprietary platforms.
For a general overview of Cinema sponsorship opportunities, please download the following document:
---
Programs from digital cinema production trainings, at schools and Community Organizations, to professional development opportunities for filmmakers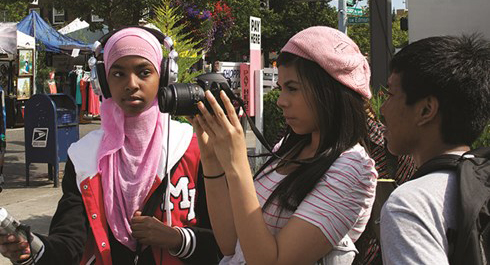 SIFF Education is the umbrella program for Catalyst (programs for filmmakers), for FutureWave (programs for youth and educators), and for Film4All (cinema education for everyone). SIFF Education offers a direct link to the Seattle International Film Festival, SIFF Cinema and the local filmmaking community. Celebrating two complementary activities—film viewing and filmmaking—SIFF Education includes compelling, relevant, and enjoyable films alongside meaningful workshops. If you have questions about SIFF Education sponsorship opportunities, please contact Educational Programs Manager Dustin Kaspar at dustin.kaspar@siff.net.
For an overview of SIFF's educational programs, please click here.